What is the black (grey) connector? (Page 2/2)
| | | |
| --- | --- | --- |
| | 72and86 | NOV 20, 10:29 AM |



quote

Originally posted by fierofool:

The adapter I linked is for GM 89 and up radios installed in 88 and prior vehicles. It's a no-splice harness. The factory harness plugs into one end, the other end plugs into the radio and it includes the harness for the memory and illuminaton.




Since I cant see the other end in your pic in the link, I doubt it would have worked. I have a 21 pin connector not 20 as in the listing.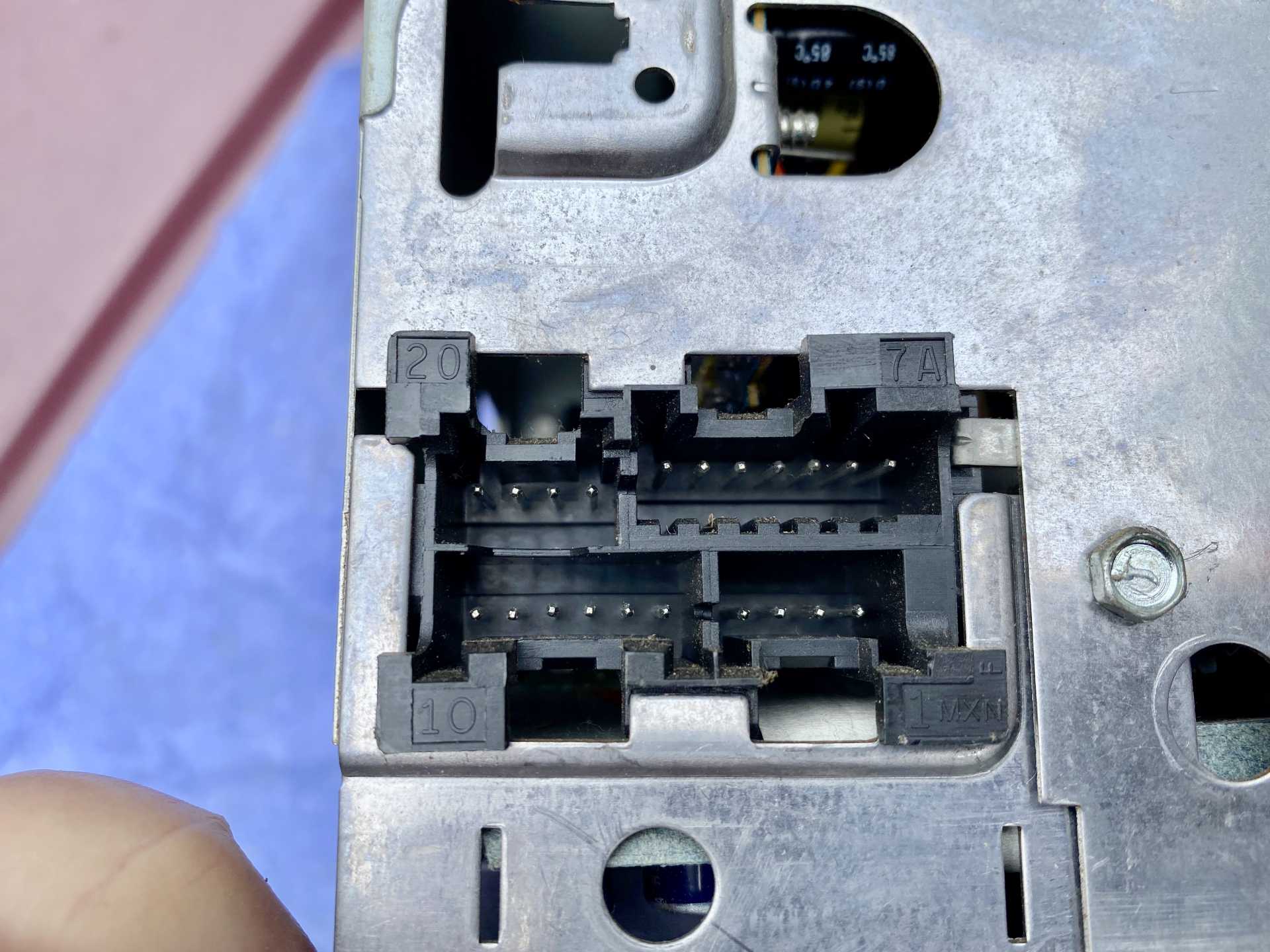 | | | |
| --- | --- | --- |
| | fierofool | NOV 20, 02:28 PM |
Yes, your receptacle is a little different than my 2000 Grand Prix radios.
| | | |
| --- | --- | --- |
| | 72and86 | NOV 20, 05:22 PM |



quote

Originally posted by fierofool:

Yes, your receptacle is a little different than my 2000 Grand Prix radios.




Yup I have two radios like this. Just different enough to be a problem finding the right harness.
| | | |
| --- | --- | --- |
| | fierofool | NOV 21, 08:02 AM |
Last night I did some searching and I also pulled one of my radios off the shelf. The difference is the upper right socket area of your image. My radios have 6 pins, yours has 7. Also, that socket is somewhat elevated on yours and is on the same level as the left socket on mine. I searched Replacement Radios for gm 21 pin and came up with the same harness I suggested and in the description, it said it was a 20 pin, sometimes called a 21 pin. But it doesn't match your sockets.

Not knowing what specific vehicle your radio came from, I went to Crutchfield.com and entered 21 pin adapter. 1990 Grand Am Coupe. This is what I came up with, but it won't work, either. https://www.crutchfield.com...Harness.html?tp=2977

May be that the only way to get the correct harness is cut one from a junk yard find.
| | | |
| --- | --- | --- |
| | cvxjet | NOV 21, 11:02 AM |
You may be able to get a connector for your radio from the Junk yard, and then the adapter harness and splice the two together to create your own specialized adapter harness- so you don't have to cut up/modify your car's harness.
| | | |
| --- | --- | --- |
| | slicknick | NOV 28, 01:23 PM |
Typically, the adapter kit would only have the six pin connector for the power, and then the two four pin connectors for the speakers. The seven pin (or six) is for external tape decks or CD players. They're all the same from like '89 to '02 across lines for swapping purposes if you're just using the head and no auxiliaries.

Notice how that kit in the amazon link only has the bottom connector and then one four pin connector for the top row. Thought if you're saying everything is in and fine without that lighting connector, I'm not sure how you have it wired up.