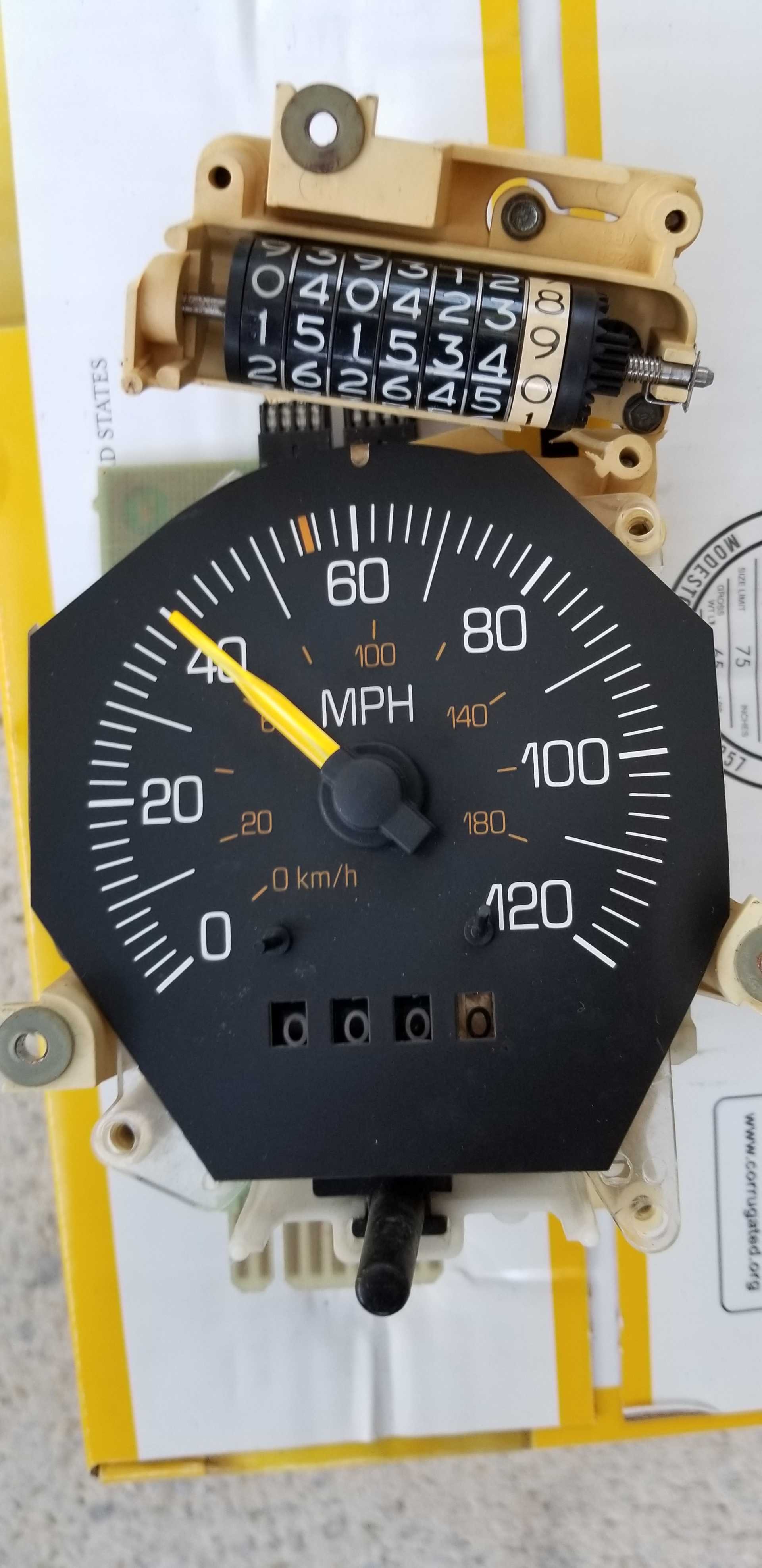 Fiero 120 MPH speedo.
I was working on another instrument cluster a few months back for a buyer and accidentally pushed this speedo off the work bench.
The mileage tumbler section broke off clean. Can be epoxied back together of used for parts for someone.
If interested make an offer and I'll get a shipping quote.
CONUS only.