I found this, it's from a 95-99 Tahoe. It's the drive motor for the trip and odometer both.
It is interchangeable for the Fiero both motors but the Fiero connector needs to be swapped over.
I used a spoon to push the motor posts down while I pried the disc off the back of the motor. I tore up the first motor.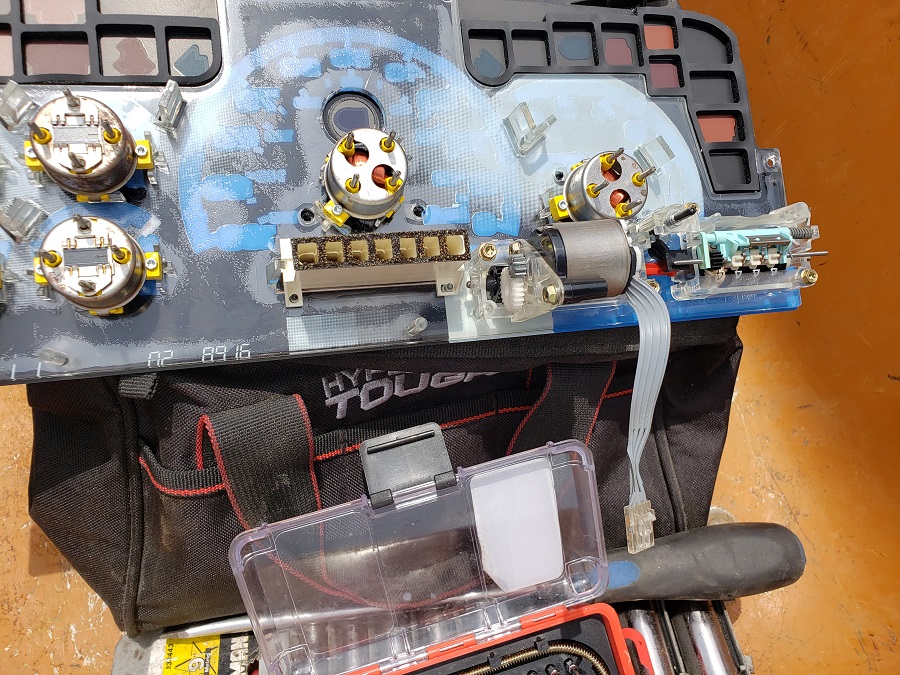 ------------------
Project Genisis Lo Budget 3800SC swap
12.840@104.8 MPH Intense-Racing 1.9 rockers, 3" exhaust, 3.4 pulley, ZZP tune and 18 year old tires.

88 Coupe under construction SOLD

88 formula 3.4L 4t60 swap SOLD

88GT resurrection in progress.