Thank you all for your subscribing to my wife's and i's youtube channel Lightspeed fieros!
In the 3 months, we have released 20 videos and today we broke 1000 subscibers!!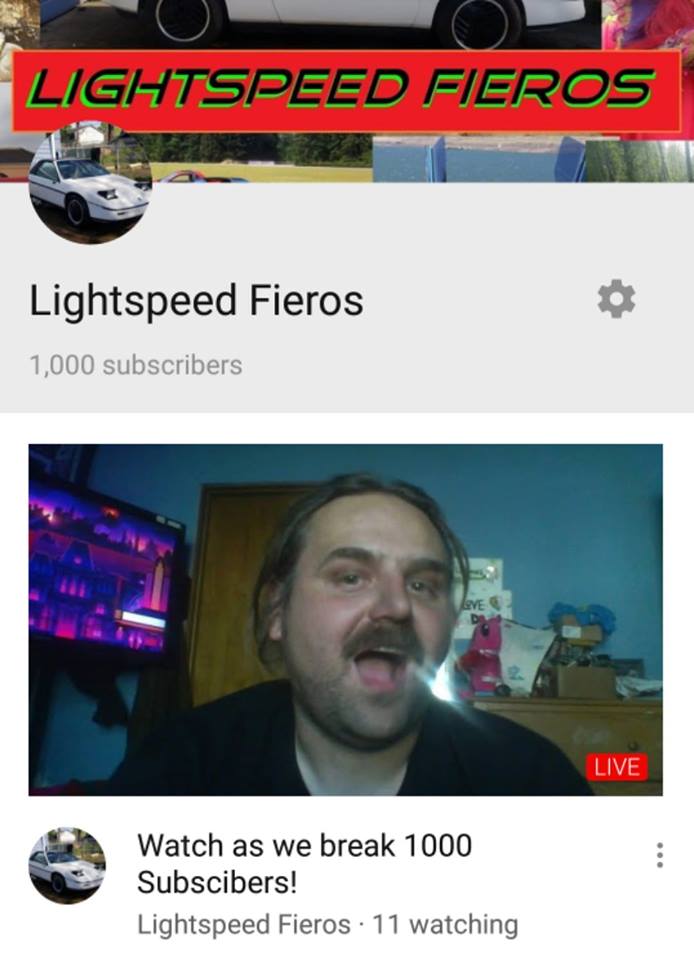 I just wanted to thank all of you who have been supporting us. If you haven't checked out the channel yet, the address is
http://youtube.com/c/lightspeedfieros
Thank you again. You all rock and I will keep trying to include all the fieros I can in new videos. We are currently doing a video of a complete repaint in the garage for the DIY person.
Once i get back to the engine i will continue to update this forum thread on that so its complete.