Clearing out my spares. All parts stored in my garage since mid 90s.
2 - Seat/Holder for sunroof glass and and sunroof winid deflector. $15 each.
2 - GT horn buttons. 1 has tip of one of the tabs broken off. Broken tab one $10, other is $15. Only horn button wtih broken tab remains
1 - Top of dash defroster grill (under horn buttons in pic). Excellent condition. Color is for tan interior, but, can be easily painted for any color dash. $10
Prices are plus shipping.
CONUS sales only.
Thanks.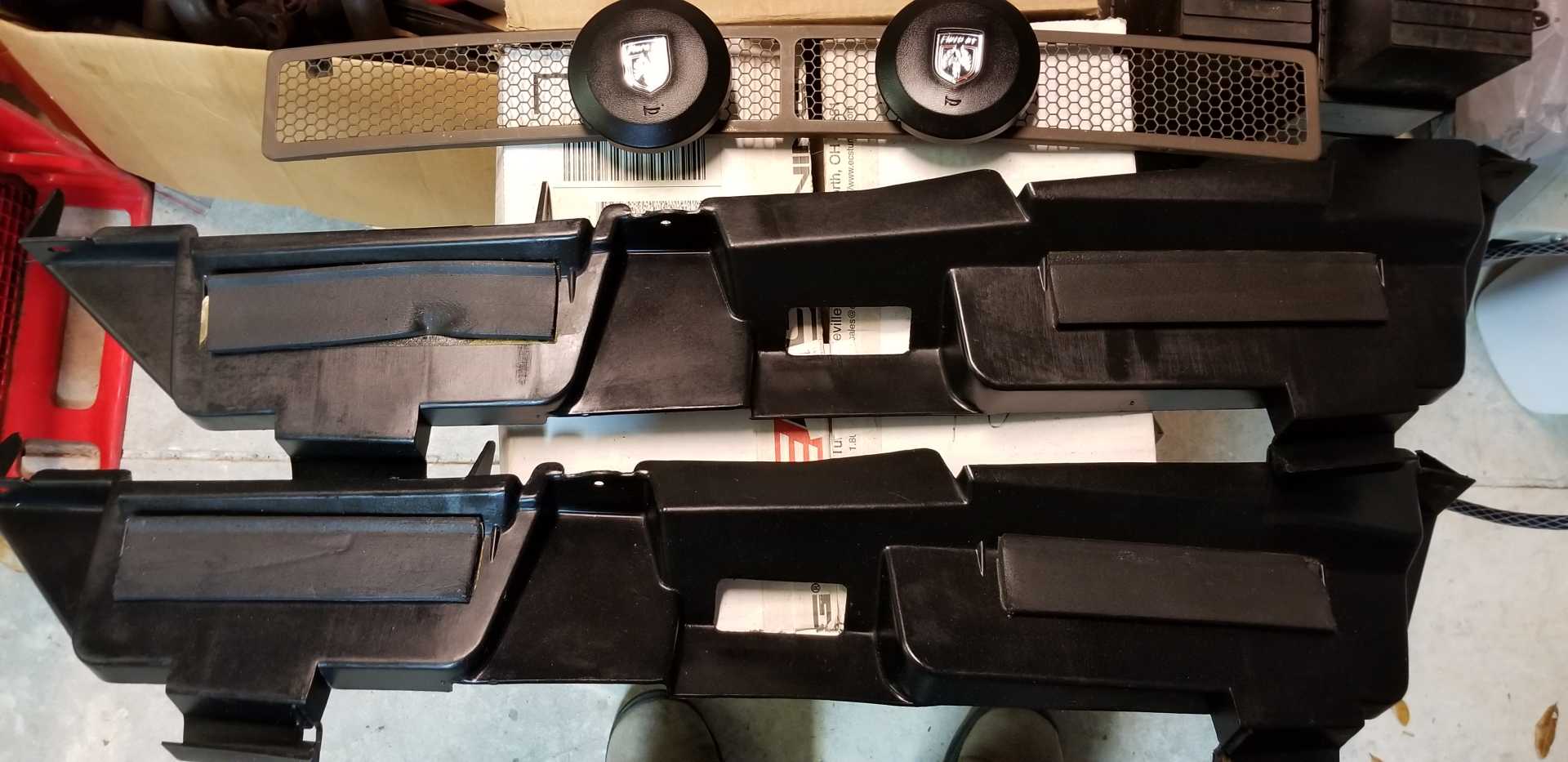 [This message has been edited by FieroMeister (edited 04-05-2021).]