TYLER SHIPMAN MEMORIAL CAR SHOW - 11th Annual - July 25th 2020 (Page 1/1)
| | | |
| --- | --- | --- |
| | 2.5 | FEB 12, 09:32 AM |
The 2020 Car Show has moved ONLINE!


http://www.fiero.nl/forum/Forum1/HTML/099391.html


.
.
.
.


It is with a heavy heart that it is announced that 2020's event has been cancelled due to Covid.
Stay tuned to the website and facebook page for more information and see you in 2021!

A video message from Daneele has been added to the website:

tylershipmanmemorialcarshow.com
.
.
.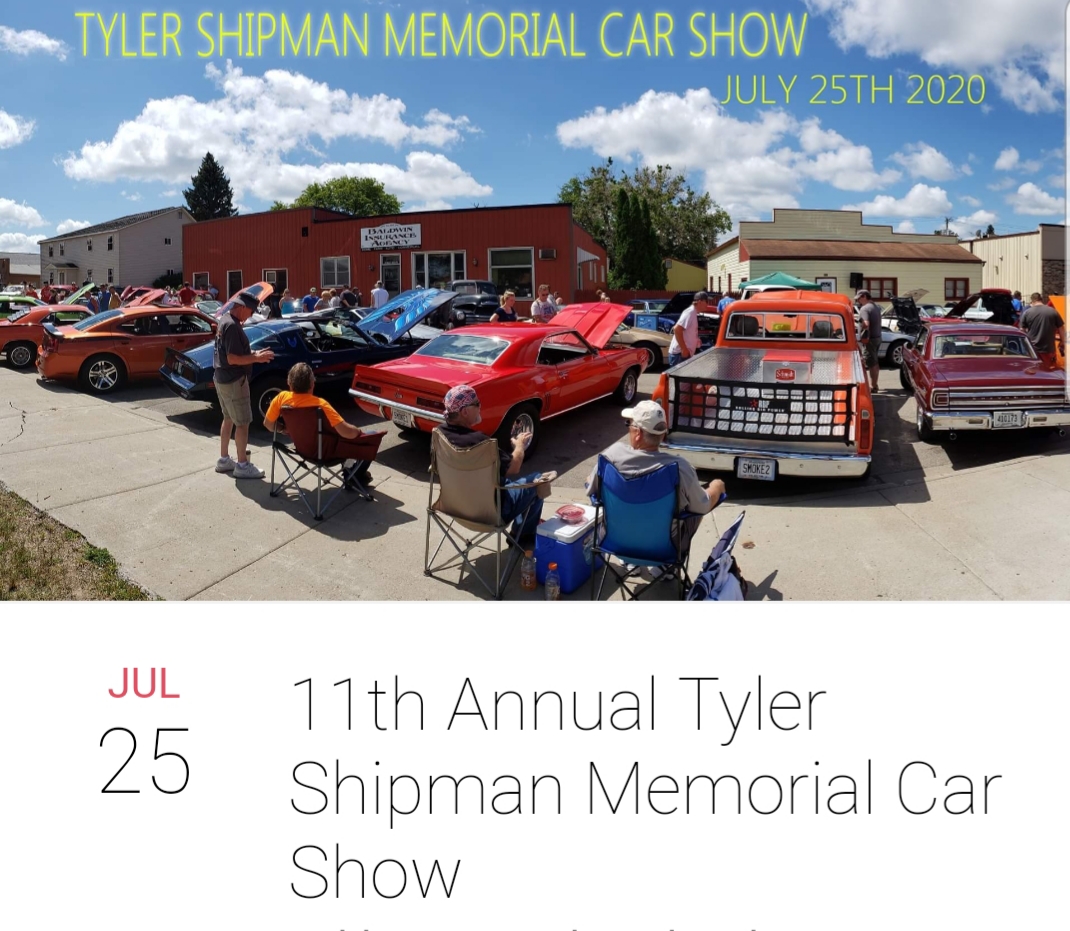 www.tylershipmanmemorialcarshow.com

Our 11th annual Tyler Shipman Memorial Car Show in downtown Frazee!

July 25th 2020, 10am -3pm. E Main Ave, Frazee, MN

All cars, trucks, motorcycles, even bicycles are welcome!
$10 pregistration or $15 at the door!

Sponsors for the 2019 show will be given a coupon code towards purchasing shirts and/or merchandise off of the website.

All sponsors, no matter what level, will be on our shirts for advertising.
Sponsor levels start at $30.

More info to come!

Also check out our facebook page and click going on our event!

https://www.facebook.com/ty...pmanmemorialcarshow/

[This message has been edited by 2.5 (edited 06-09-2020).]
| | | |
| --- | --- | --- |
| | 2.5 | MAR 05, 02:03 PM |
| | | |
| --- | --- | --- |
| | 2.5 | MAY 28, 10:22 AM |
It is with a heavy heart that it is announced that 2020's event has been cancelled due to Covid.
A video message from Daneele has been added to tylershipmanmemorialcarshow.com