1985 Fiero GT 75,000 miles (Page 1/1)
| | | |
| --- | --- | --- |
| | QCMANAGER | JUL 08, 10:35 AM |
1985 Fiero GT, 75,000 miles, garage kept, exceptional condition, fully maintained, many upgrades, everything works as it should.
Currently in storage, not driven daily, runs and looks almost new, 9.5 out of 10. Car located in northern New Jersey. Asking $10,500
Reasonable offers considered.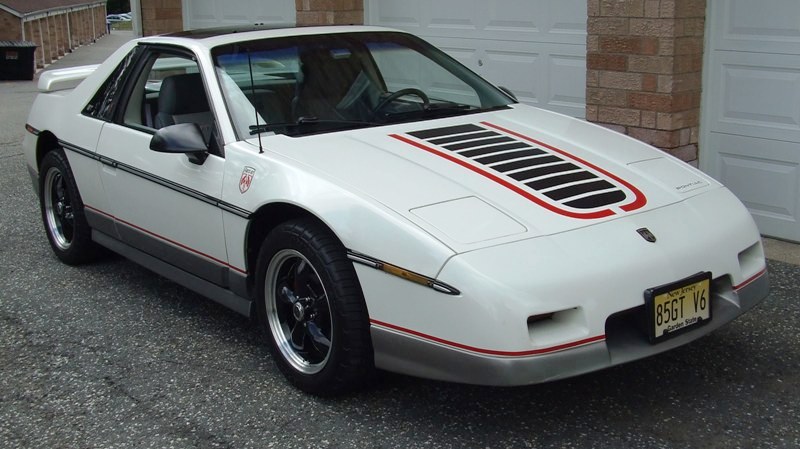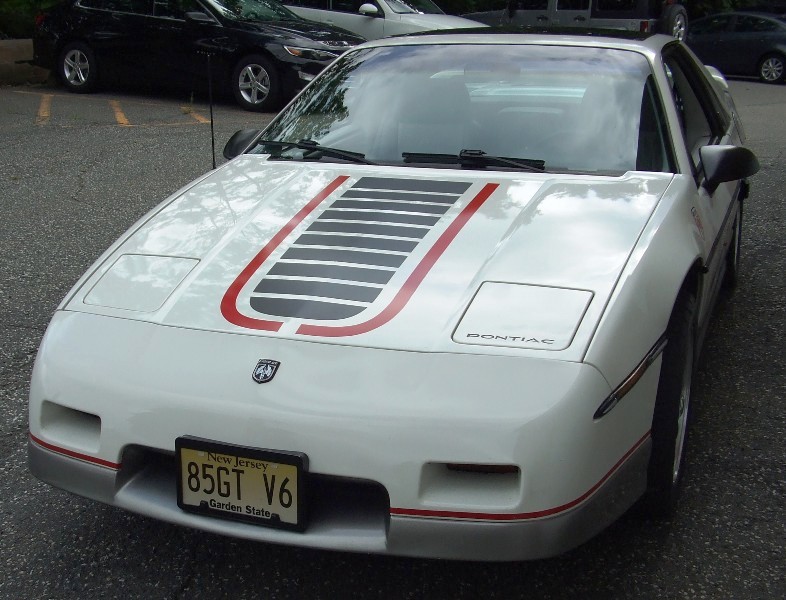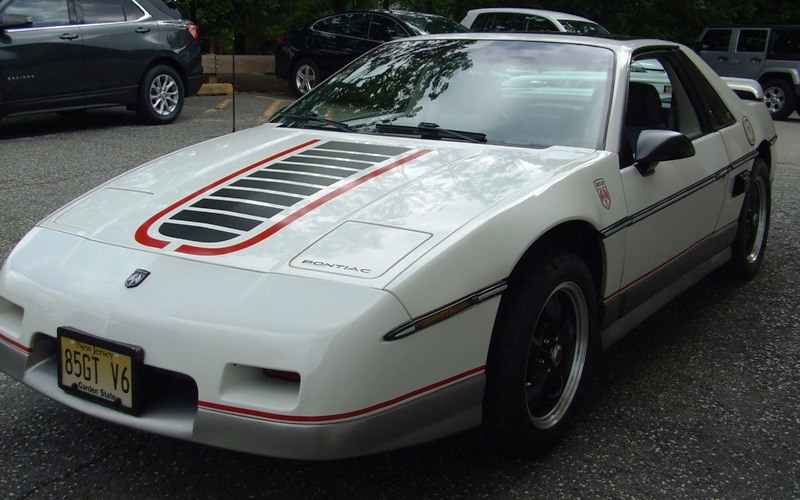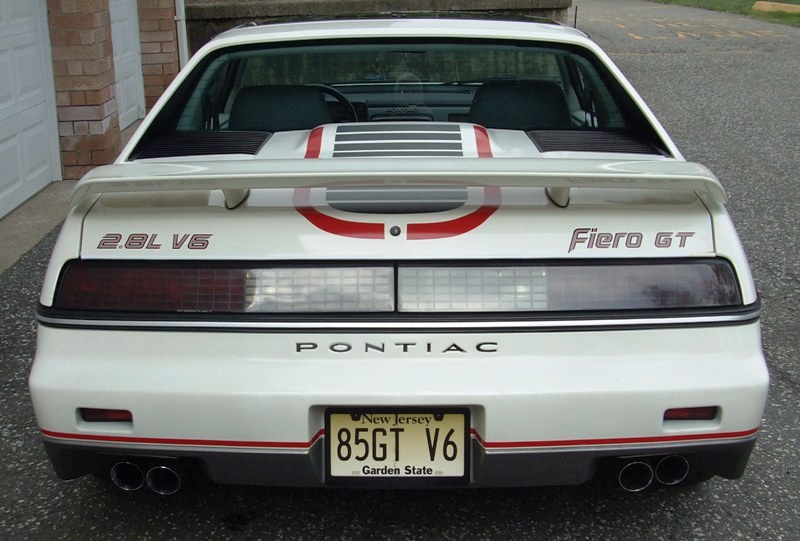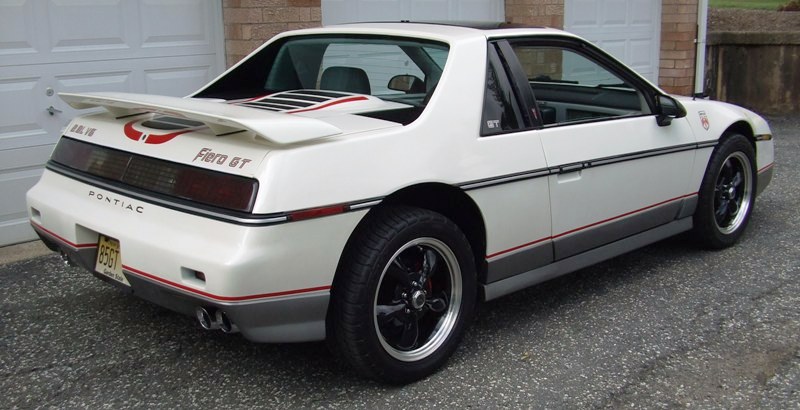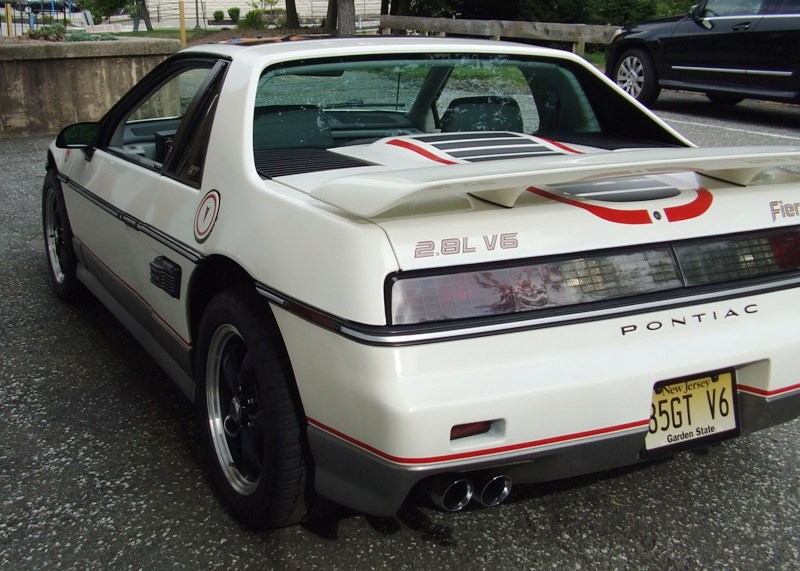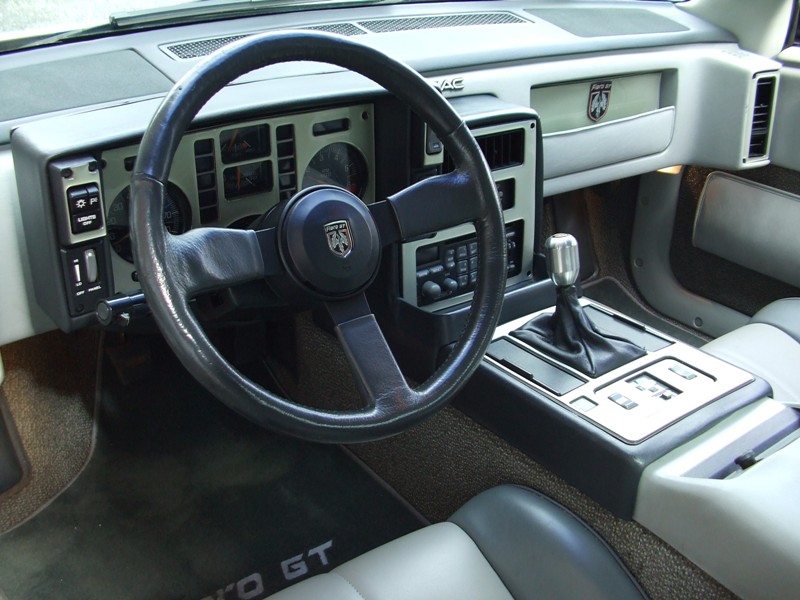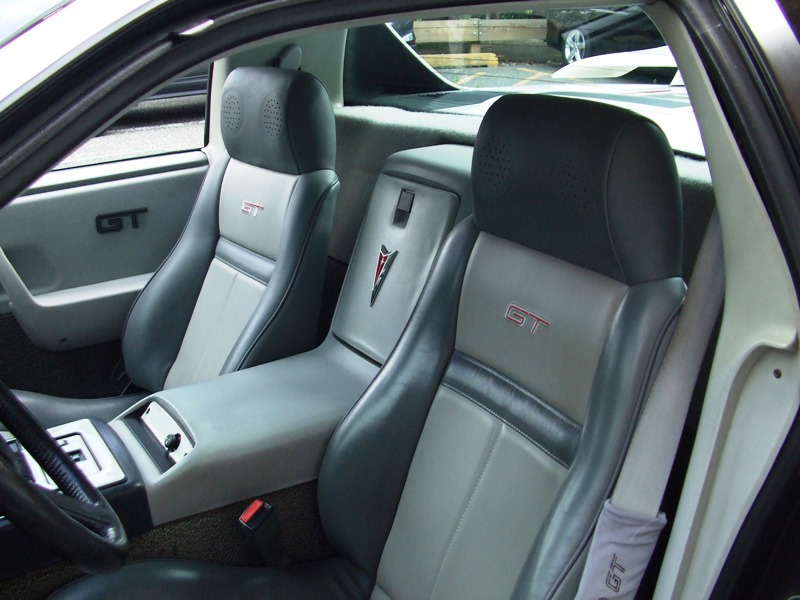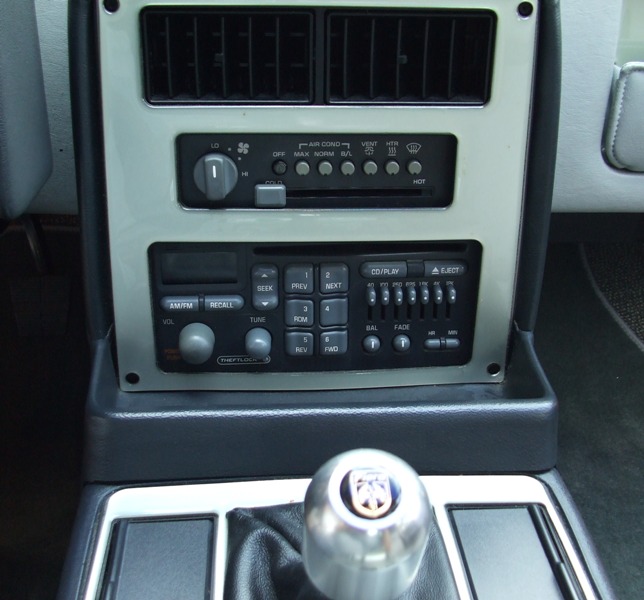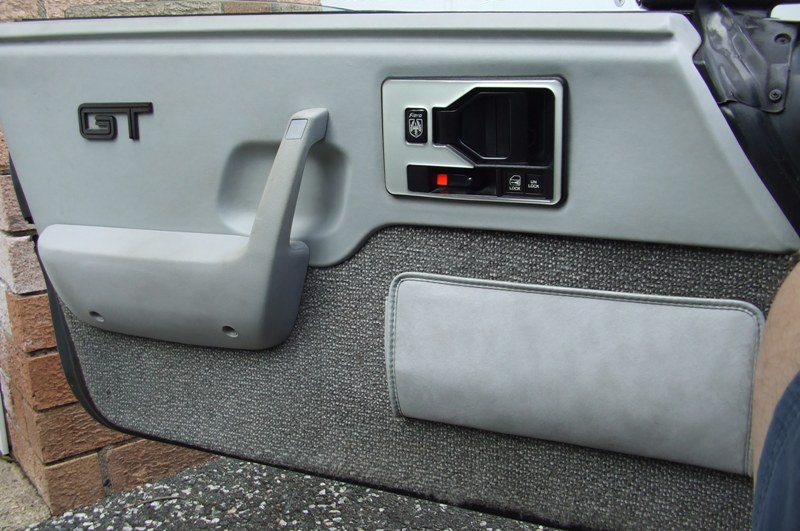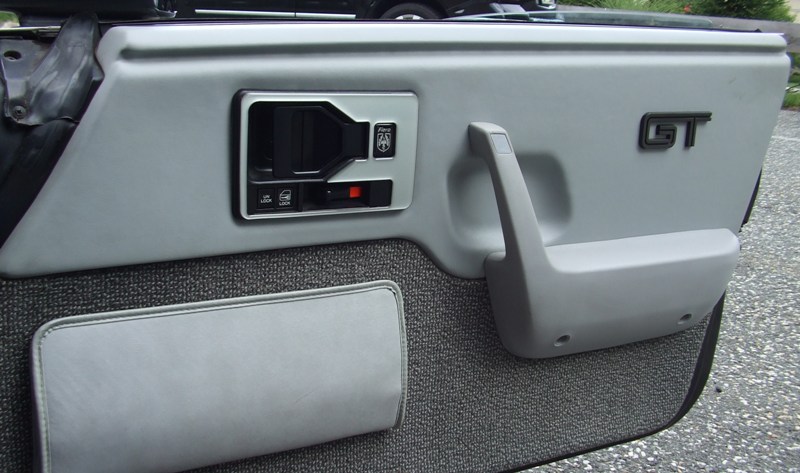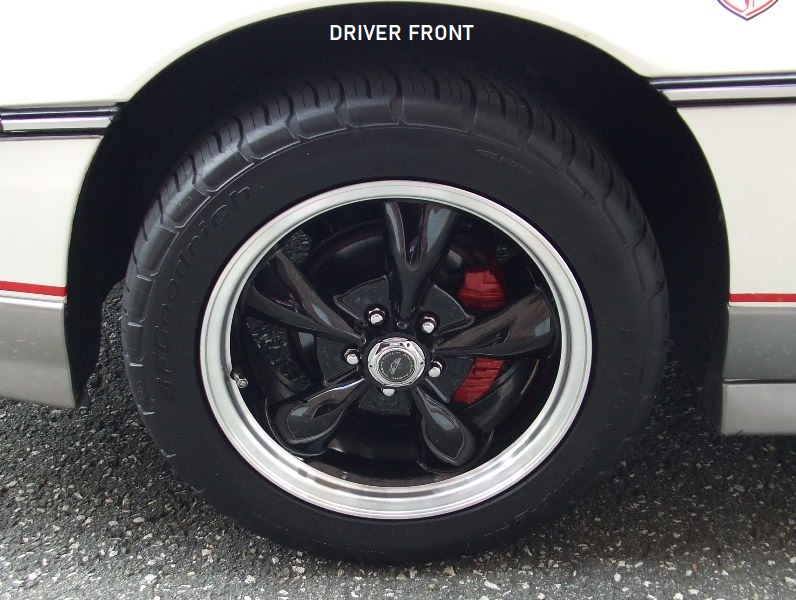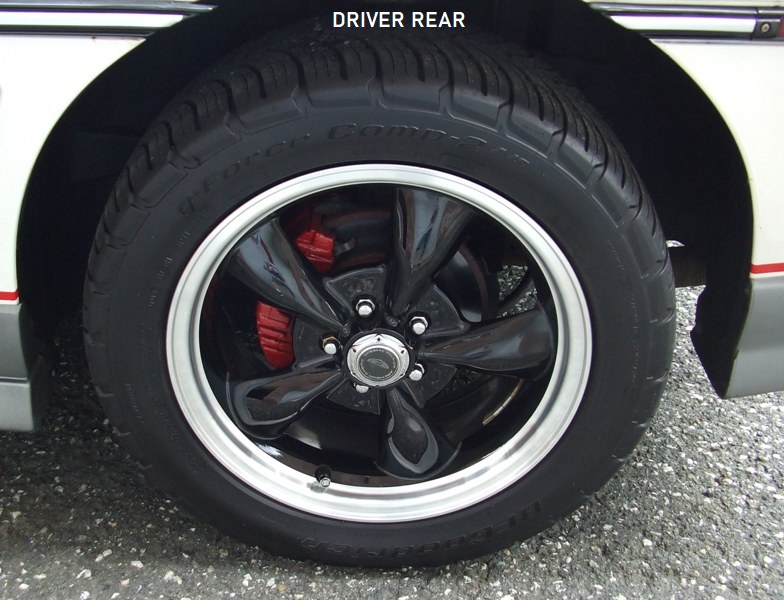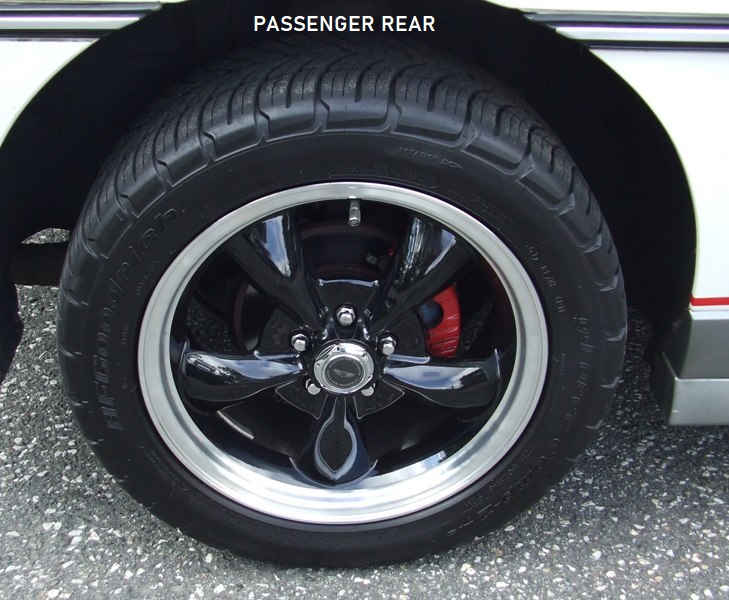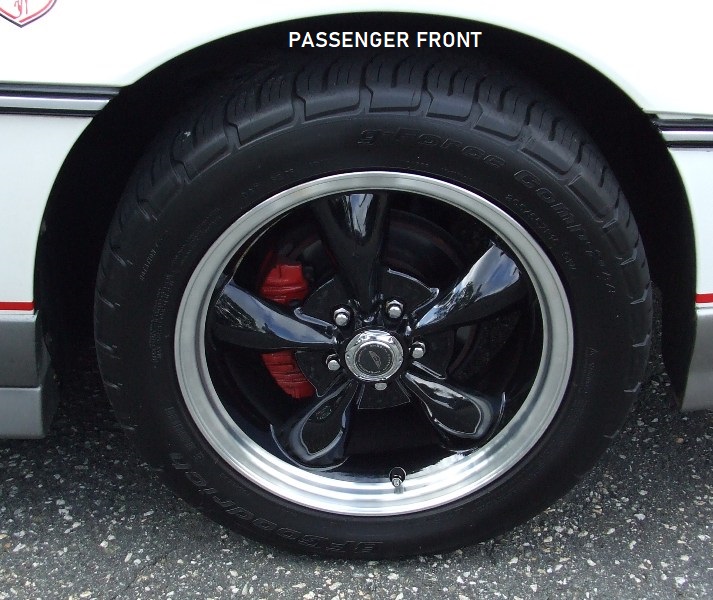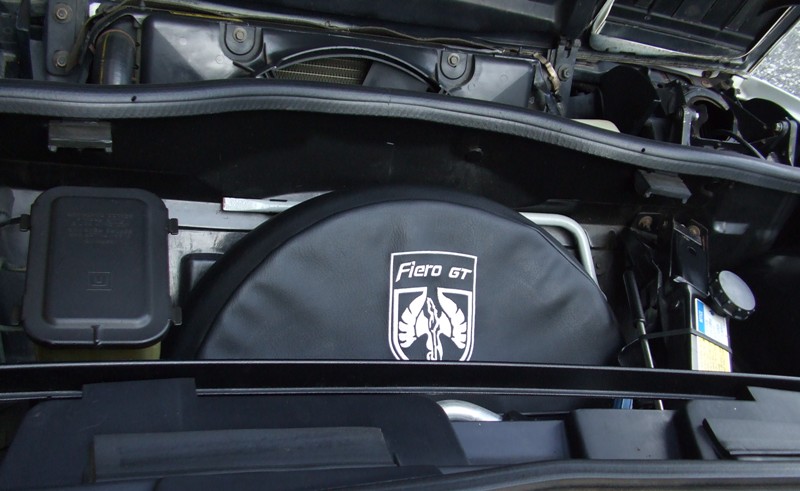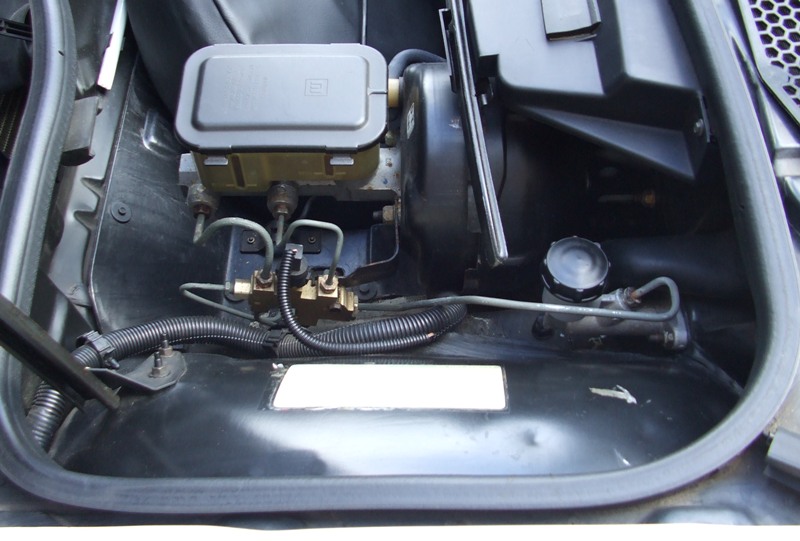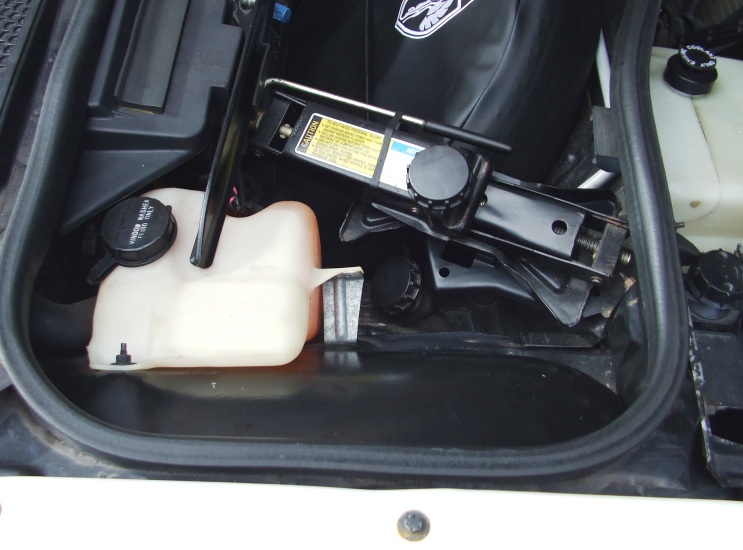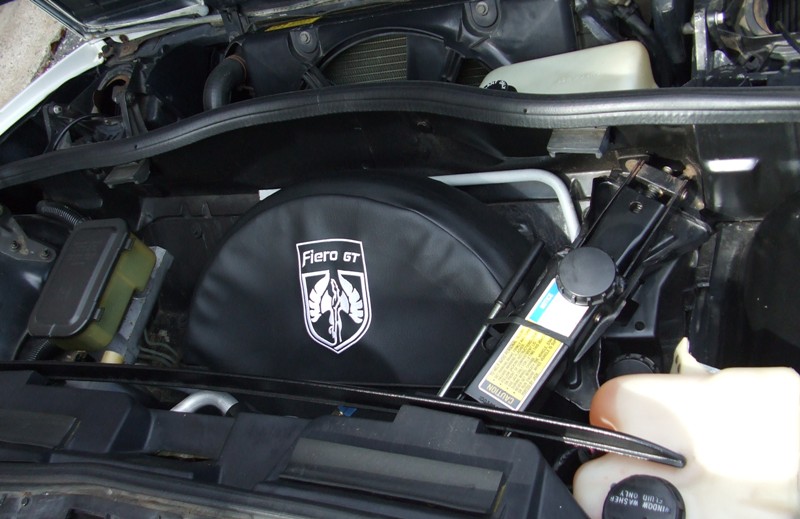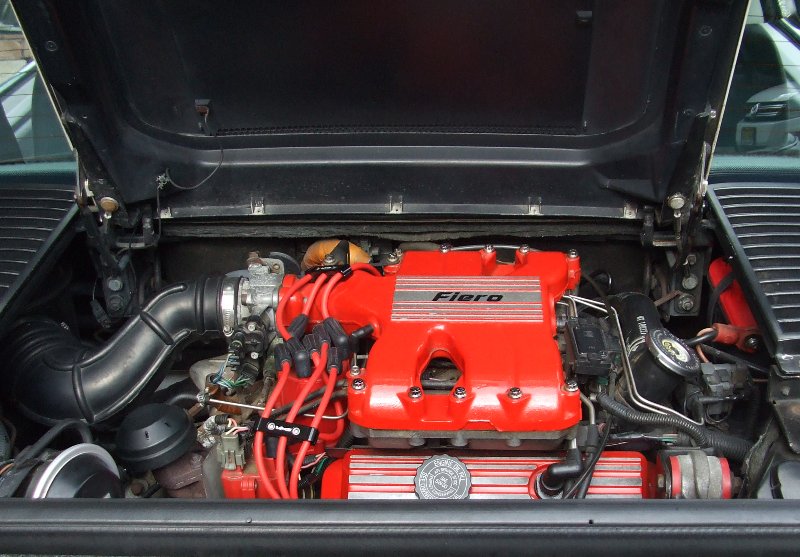 | | | |
| --- | --- | --- |
| | Skybax | JUL 14, 10:21 PM |
Nice car, I like the red stripes along the ground effects and the red decals on the rear deck.

The big red/gray stripes on the top surfaces are vinyl decals correct? (not painted so they can be removed)

| | | |
| --- | --- | --- |
| | TheDigitalAlchemist | JUL 18, 04:15 AM |
Silly question - Is it a manual or an automatic? It looks to be a manual, but is it a "short shifter"?
| | | |
| --- | --- | --- |
| | FastOwen2XLL | JUL 18, 12:43 PM |
As an owner of an '85 GT myself, I pay extra attention whenever one comes up for sale. This appears to be one of the finest examples I've seen come up for sale in quite some time.

I know it's virtually guaranteed someone will balk at the price, and someone will likely jump in with how they bought a perfect example for $500 XX years ago. That's not really the point, nor is it relevant. When you take a close look at what has been done to this car, the custom touches, tho they may not be to your personal taste, are not inexpensive or cheaply or poorly done.

I would absolutely insure this car for at least the asking price, if not more. If you think you could duplicate this car for less $$$ I challenge you to try. For example, my '85 GT was purchased for $400 as a near basket case. After a near 100% mechanical and cosmetic restoration, and nearly every replaced part upgraded and improved, I easily have the same amount, or more, invested in mine, and I don't think mine is quite as nice. Btw that is doing 99% of the work myself.

Good luck to the owner! I hope you get a price reasonably close to what you are asking!

| | | |
| --- | --- | --- |
| | QCMANAGER | JUL 19, 06:58 AM |
Thank you for your comments and interest in the car.
(1) Yes, the hood and trunk lid graphics are Oracal vinyl and removable.
(2) This is a 4 speed manual - Rodney Dickman's short shifter has been installed.

FastOwen: Yes, a lot of money has been invested in order to maintain this vehicle is the best possible condition. I am a classic car collector (also have a 2001 C5 Corvette and 2000 MR2 Spyder, (photos attached) and maintain all my vehicles in pristine condition. Just to elaborate on some of the improvements/mods that I did not list, I will add them here:
* Plastic pop-up headlight motor gears have been professionally rebuilt using metal gears - permanently correcting flipup problems.
* Plastic vacuum lines have been replaced with stainless steel lines - permanently correcting cracked/broken hidden vacuum lines causing poor performance.
* Functional Ram Air system has been professionally installed along with larger side scoop - Rodney Dickman option - adding substantial engine performance.
* Coil, cap and rotor have been upgraded to MSD high performance version - correcting poor spark control and distribution issues.
* All calipers, rotors and brake pads have been replaced with improved quality versions - improving the functionality of the braking system.
* Replace rear main seal and output seals, rear Cam bolts, distributor o-ring, engine and transmission mounts - eliminating leaks and improving drive train stability.
* Head unit has been upgraded to an AC/Delco AM/FM/CD with graphic equalizer - dash speakers upgraded to Sony X-plode 5X9 upgrades - improving sound system performance.
* Entire A/C system has been replaced with new condensor, compressor, canister and coolant - blows ice cold with no leaks.
* Replace clutch, pressure plate, flywheel, master and slave cylinders - making shifting changes effortless.
* Gear oil has been drained and replaced with GM synchromesh - providing smooth and easier shifting.
* New alternator and belt, shocks/struts, front wheel bearings, front sway bar end links, steering rack, stabilizer and outer tie rods.
* Rodney Dickman upgrade to low temp thermostat and fan switch - car never ever overheats, even idling for long periods at 95F.
* Paul McKibben true sail panel upgrade with GT logo inside.
* Rodney Dickman higher candlepower light bulbs replaced on dash and all outside markers.
* Install new Fiero Store sunroof weatherstrip and latch hardware kit - permanently eliminating any water leaks.
* Muffler and exhaust system wrapped with kevlar heat reduction fabric - substantially reducing heat in engine compartment.
* Quad exhaust tips replaced with Fiero Store Ocelot chrome upgrades - greatly improves appearance over the ugly OEM trumpets.
* Upgrade wheels and tires to American Racing black/chrome wheels with new BF Goodrich G-Force radial tires, alignment included.
* Professionally reupholstered driver and passenger seats with Mr. Mikes custom upgrades.
* Professionally installed both driver and passenger outer dew wipes - correcting cracking and breaking of original equipment and improved dew removal.
* Replace egr valve, tube and solenoid - improves engine performance.
* Professionally replace engine oil pan and gasket along with new oil pressure sending switch.
* Install Fiero Store power side mirror switch - improve power window performance.
* Install custom embroidered Fiero GT spare tire cover.
* Replace carpeted floor mats with Fiero Store embroidered with Fiero GT upgrades.
* Install Fiero Store console tray, ash trays, ash tray doors, springs and higher power console light bulbs.

This car drives, handles and runs as perfectly as you can possibly imagine. Everything works as it should, only selling to reduce my collection of classic cars due to insurance costs and to help pay for my recent heart valve replacement. Car has NEVER been raced, abused, drifted, tracked or driven aggressively. I am 72 years old and classic cars have always been my hobby since high school.
Other vehicles currently in my collection, also maintained in pristine condition: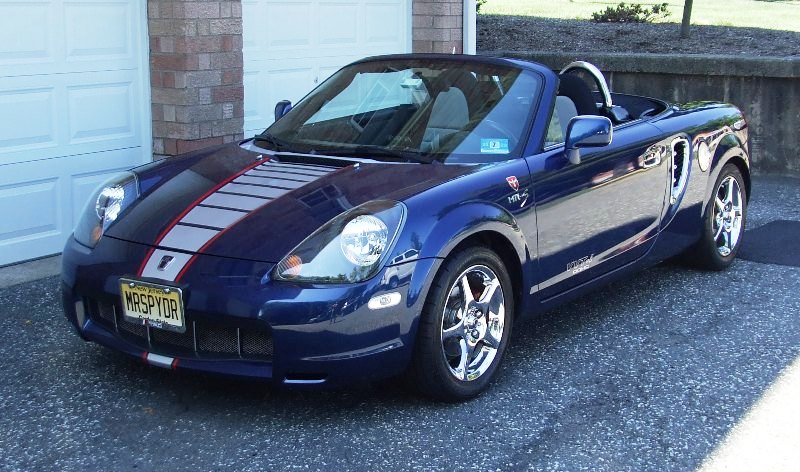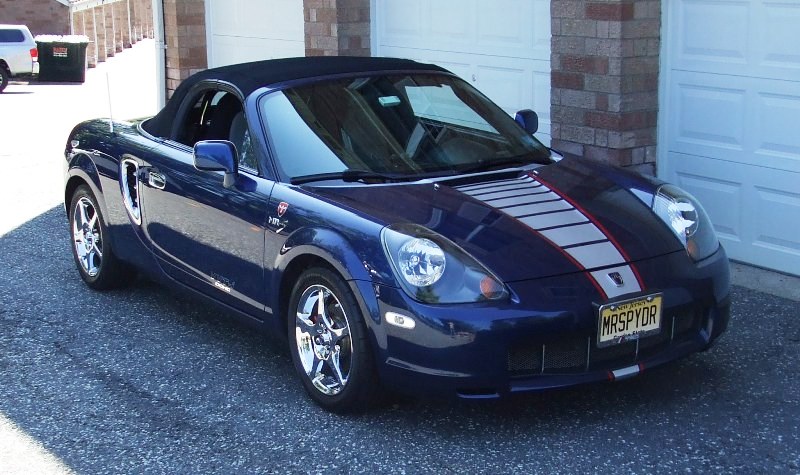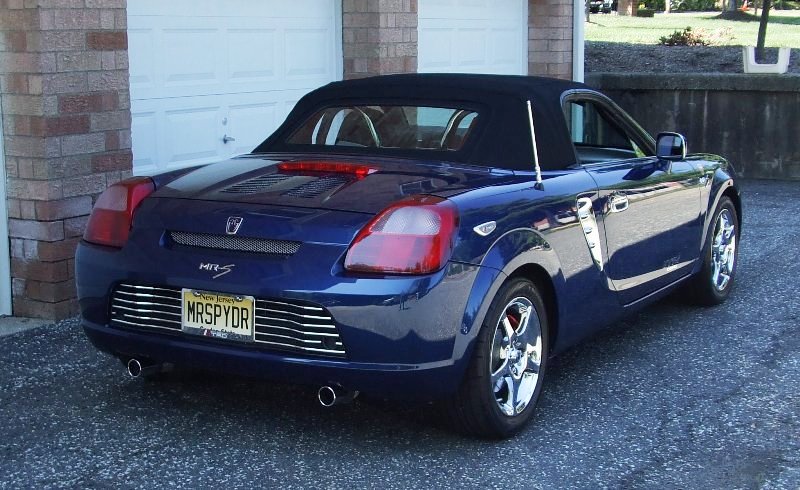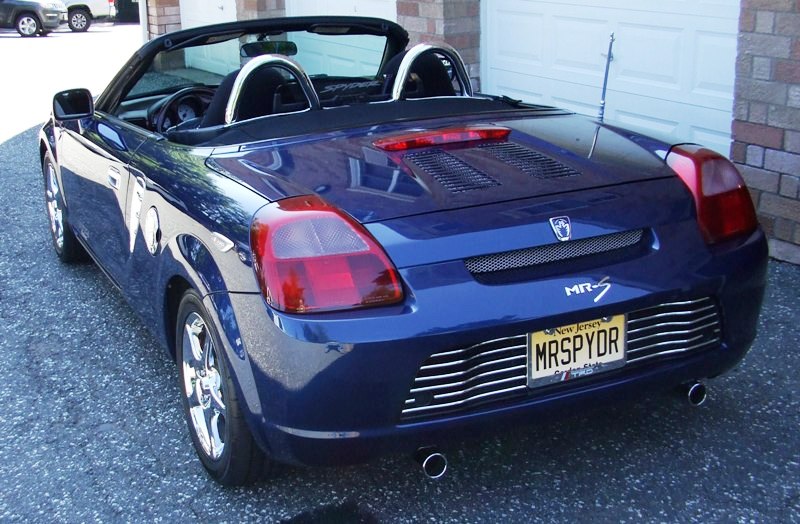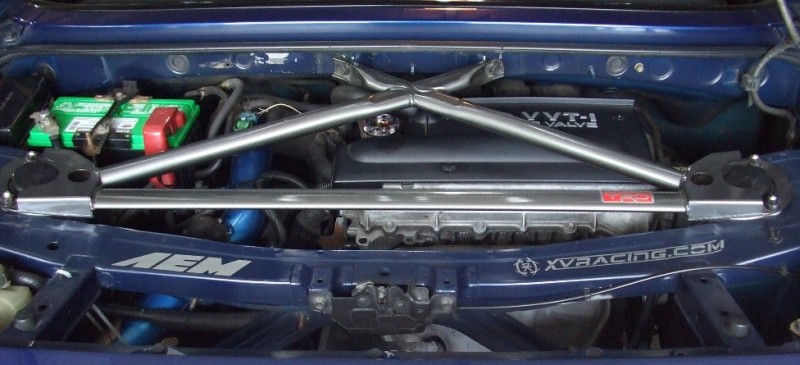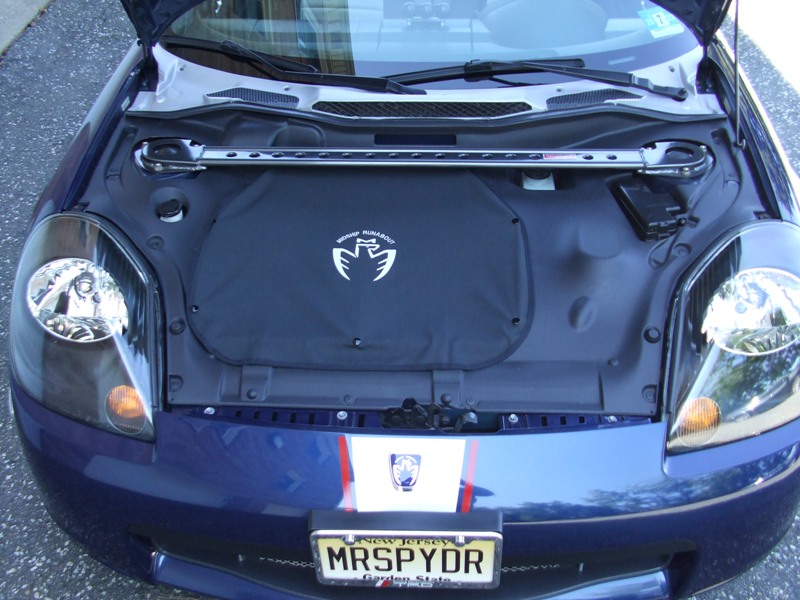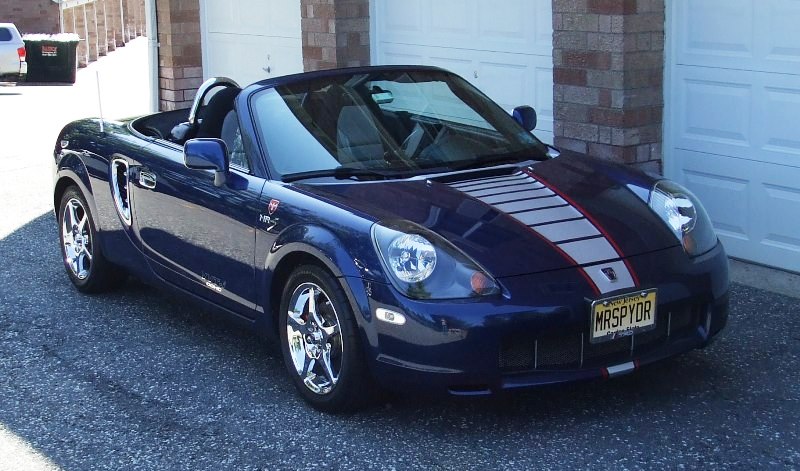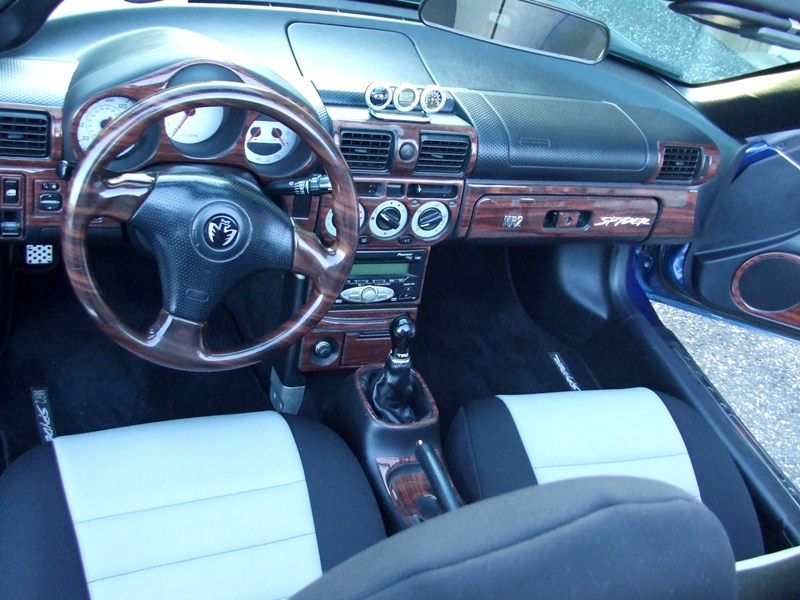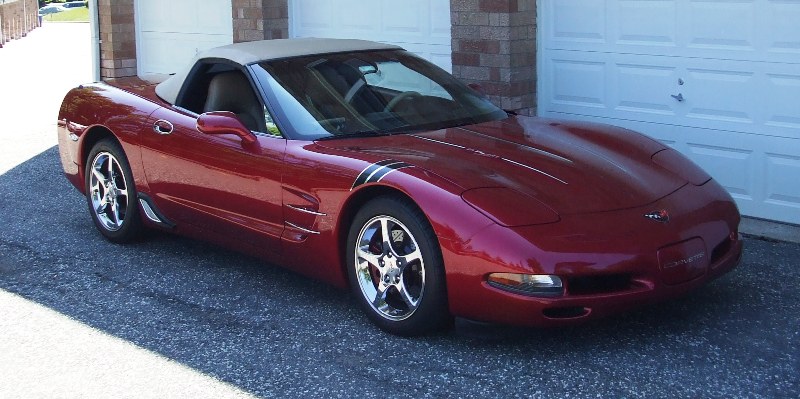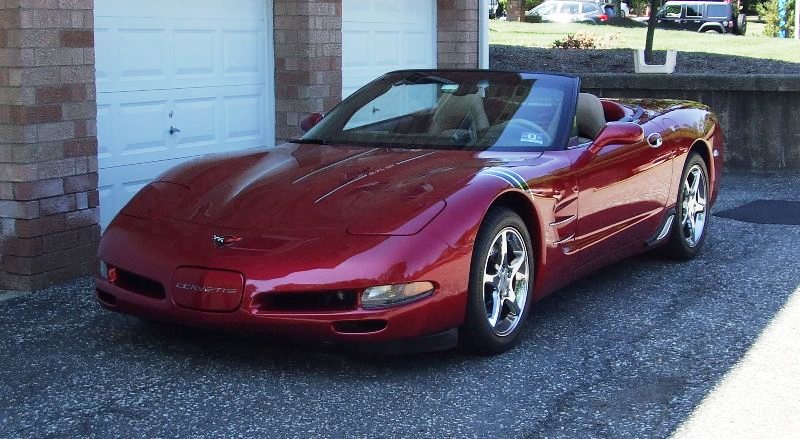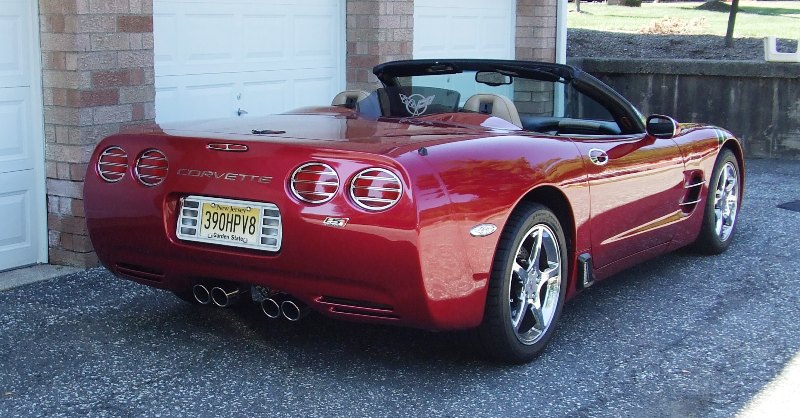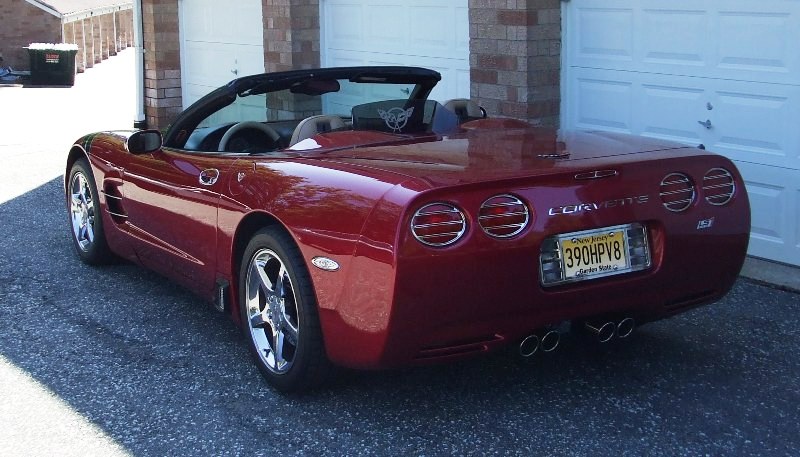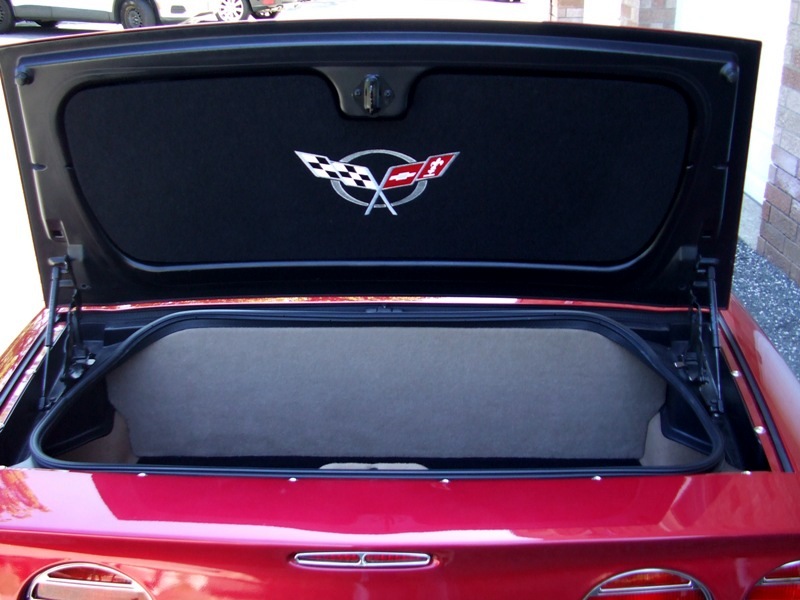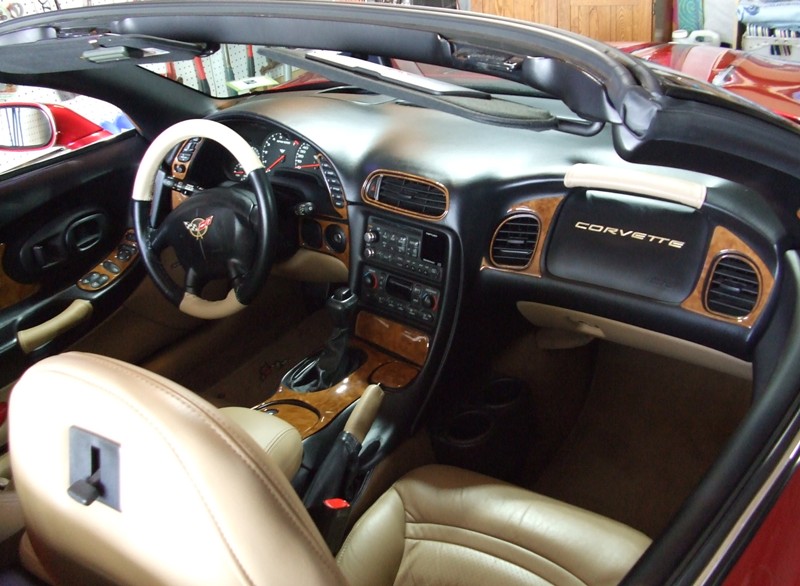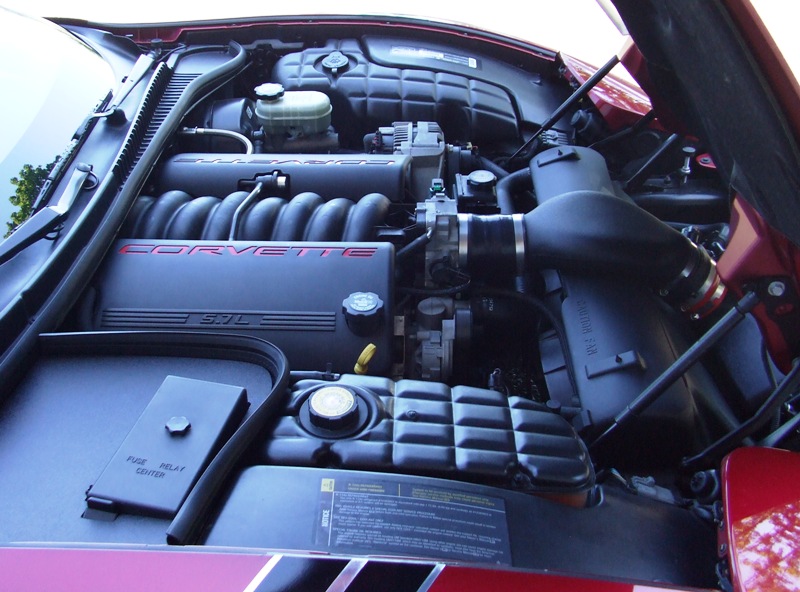 [This message has been edited by QCMANAGER (edited 07-19-2021).]
| | | |
| --- | --- | --- |
| | ZaraSpOOk | JUL 19, 07:50 PM |
I have owned my 1988 Formula over 30 years, I say that so you know I am familar with Fieros, that is one nice Fiero you have there.
But of your three cars shown I'd rather have your MR2 at $10,500, lol.
sure, the C5 is higher performing and an all around better car than the other two, but I have a C6 and if I wasn't too late to the party I would have bought an MR2 before they were all gone and wouldn't own my Fiero or Vette as a consequence. A better/more desirable car too than a Miata.
| | | |
| --- | --- | --- |
| | Skybax | JUL 19, 10:03 PM |
Sorry to hear, good news is you are still here and can still enjoy one car. (that's all any of us can enjoy when living in the present moment)
| | | |
| --- | --- | --- |
| | QCMANAGER | JUL 23, 03:06 PM |
Price lowered to $9,950 - hard to find one that has been maintained as well as this one.
| | | |
| --- | --- | --- |
| | QCMANAGER | AUG 01, 11:33 AM |
Lowered asking price to $9500