3800 PCM Programming (Page 1/1)
| | | |
| --- | --- | --- |
| | Matthew_Fiero | JUN 21, 03:26 PM |
Hey everyone,

I'm hoping to get pointed in the right direction here.

Several years ago I sent my PCM out for programming to adapt the PCM to manual transmission, delete passkey, 2nd O2, evap, EGR and boost.

I have taken the engine out (see below) and I am in the process of rewiring using a 3800 harness I finally aquired.

Meanwhile, I'm adding the EGR and evap to the engine snce I found my Fiero evap parts and now have time to do it.

Since the codes were deleted from the PCM, would the evap system still function? Of course I'm wiring in and installing the purge solenoid and the evap switch so they will be connected to the PCM.

Same question for the EGR. Will it function?

The programmer forgot to delete the O2 so I was throwing a code until I installed an O2 simulator.

Is there anyone here who knows or could take my PCM (in Canada) and re add in the evap, EGR and boost and delete the 2nd O2?

If the above components will still function, I would like to entertain the idea of someone simply removing the 2nd O2 if possible.

I am in the initial stages of researching HP Tuners. I'm going to check to see if deleting codes is a simple process and if so maybe I'll invest in a MPVI2.

Below posting a picture of my current setup. It's been a while since I posted pictures of my project

. It runs great, the harness was just a hot mess.

Thanks everyone for reading!

Matthew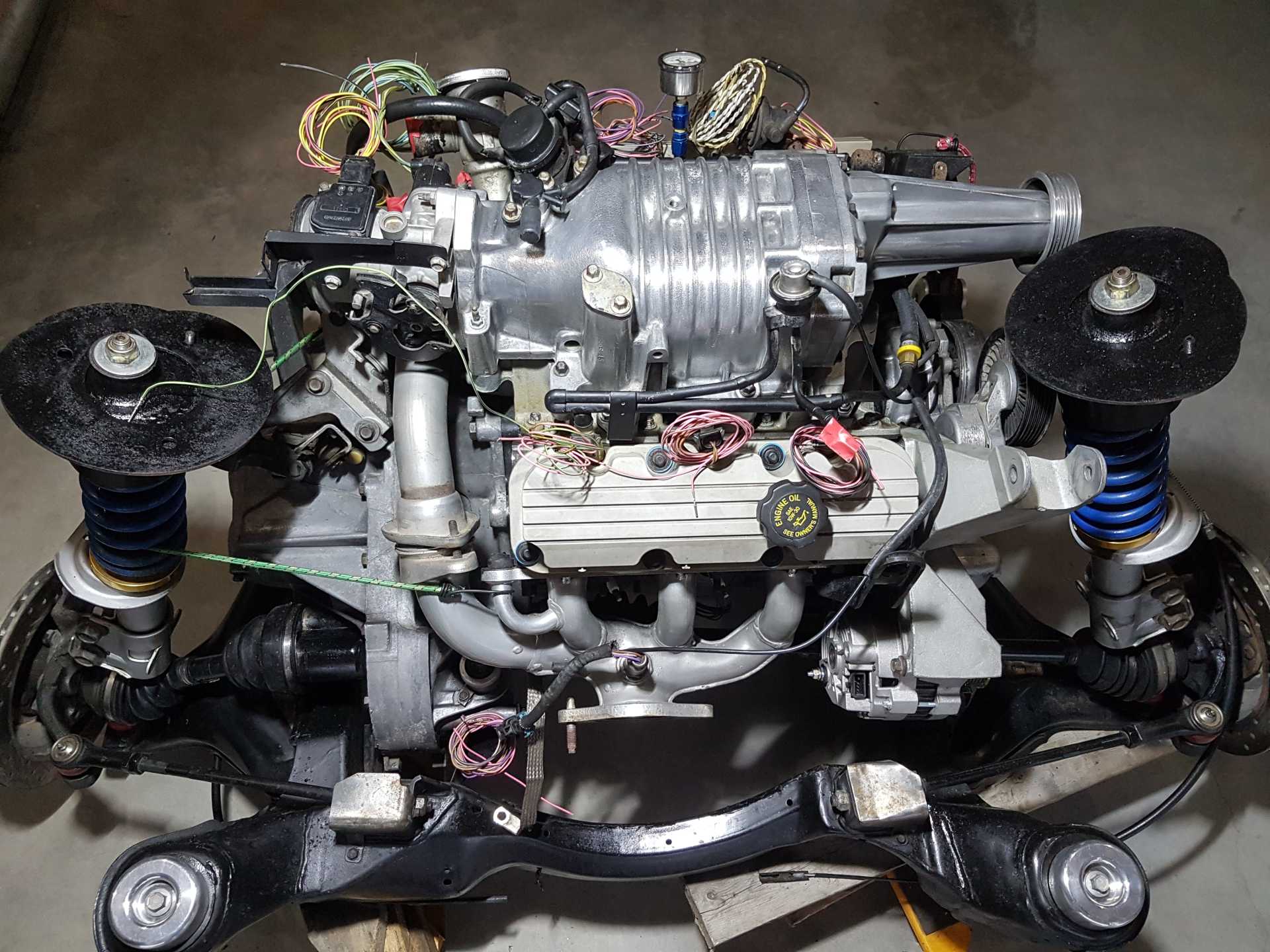 | | | |
| --- | --- | --- |
| | bmyers | JUN 23, 03:51 PM |
| | | |
| --- | --- | --- |
| | phonedawgz | JUN 24, 09:59 PM |
Ryan Gick

sp1@gmtuners.com
| | | |
| --- | --- | --- |
| | DimeMachine | JUN 27, 10:07 AM |



quote

Originally posted by phonedawgz:

Ryan Gick

sp1@gmtuners.com




I think Ryan has gone quiet for quite some time.

Anyone know otherwise?
| | | |
| --- | --- | --- |
| | Bake1782 | JUN 28, 09:31 AM |
Simply deleting the codes is really easy in HP Tuners. You only need to access the code list ( a tab in VCM Suite) and change the drop down for the codes you want.

You may need to achange a temp setting or 2 for the EGR depending on what the person did.


IMO HP tuners is WELL WORTH the money. It'll cost more money up front, but will save you headaches down the road if you need to change something else (fan settings or you decide to mod the engine).

Also the VCM Scanner is really good IMO and can help troubleshoot issues in the future.
| | | |
| --- | --- | --- |
| | Matthew_Fiero | JUL 01, 08:50 AM |
Thanks for everyone's advice!

I will eventually (soon) get into HP Tuners. That's exciting.

As for the programming the only unknown at this time that I would like to sort out if the programmer set the PPM output to 4000.

Happy Canada Day!

Matthew_Fiero
| | | |
| --- | --- | --- |
| | Dennis LaGrua | JUL 01, 09:52 AM |
Tuning with HP Tuners editing suite is very easy. OBD2 is much easier to work with than OBD1,You can turn off and on just about any DTC function with just a click of the mouse. Fueling is adjusted primarily by making changes to the MAF table/curve and there is a separate table for timing that rarely needs adjustment. Adjusting for tire size is also a breeze. If you get HP tuners I would be happy to walk you thought the tuning process.

------------------
" THE BLACK PARALYZER" -87GT 3800SC Series III engine, custom ZZP /Frozen Boost Intercooler setup, 3.4" Pulley, Northstar TB, LS1 MAF, 3" Spintech/Hedman Exhaust, P-log Manifold, Autolite 104's, MSD wires, Custom CAI, 4T65eHD w. custom axles, Champion Radiator, S10 Brake Booster, HP Tuners VCM Suite.
"THE COLUSSUS"
87GT - ALL OUT 3.4L Turbocharged engine, Garrett Hybrid Turbo, MSD ign., modified TH125H
" ON THE LOOSE WITHOUT THE JUICE "