WCF Hydraulic PS Question (Page 5/5)
| | | |
| --- | --- | --- |
| | Slabsurfer | MAR 23, 04:06 PM |
I found the rack from a 96 Camaro used that I purchase off of eBay to be leaking.

I've rebuilt it and am going to bench test the rack and verify there are no leaks anymore.

I am using a PS Pump from a 2012 Mazda 3.

I've purchased the high pressure line for the rack and need to join the two.

Here's what I have found:

96 Camaro V6 high pressure hose fitting to pump 16mm threads. (18mm thread on the fitting to the rack.)

2012 Mazda 3 PS pump outlet thread size M14-1.50

To join the two, an adapter or bushing with a female 16mm-1.5 to male 14mm-1.5 threads is needed.

My local O'Reilly's doesn't have anything like that.

I plan on hitting up a local hydraulic shop to see if they have anything.

Does the collective here have any suggestions?
| | | |
| --- | --- | --- |
| | marc-alan | MAR 23, 04:39 PM |
For my build I went out and bought the hard lines that bolt into the rack, and then I had the local pneumatic hose show cut the lines and put on AN fittings. I then connected both lines AN fittings and custom length hoses that they also built up for me. To connect to my pump I did the same thing. I am building a 3.4 DOHC and using the power steering pump on the motor. I had the factory lines connecting to the pump and had them terminate into AN fittings. So the custom tube set has both ends as female AN fittings.

The image shows the two lines with AN fittings and 90 degree bends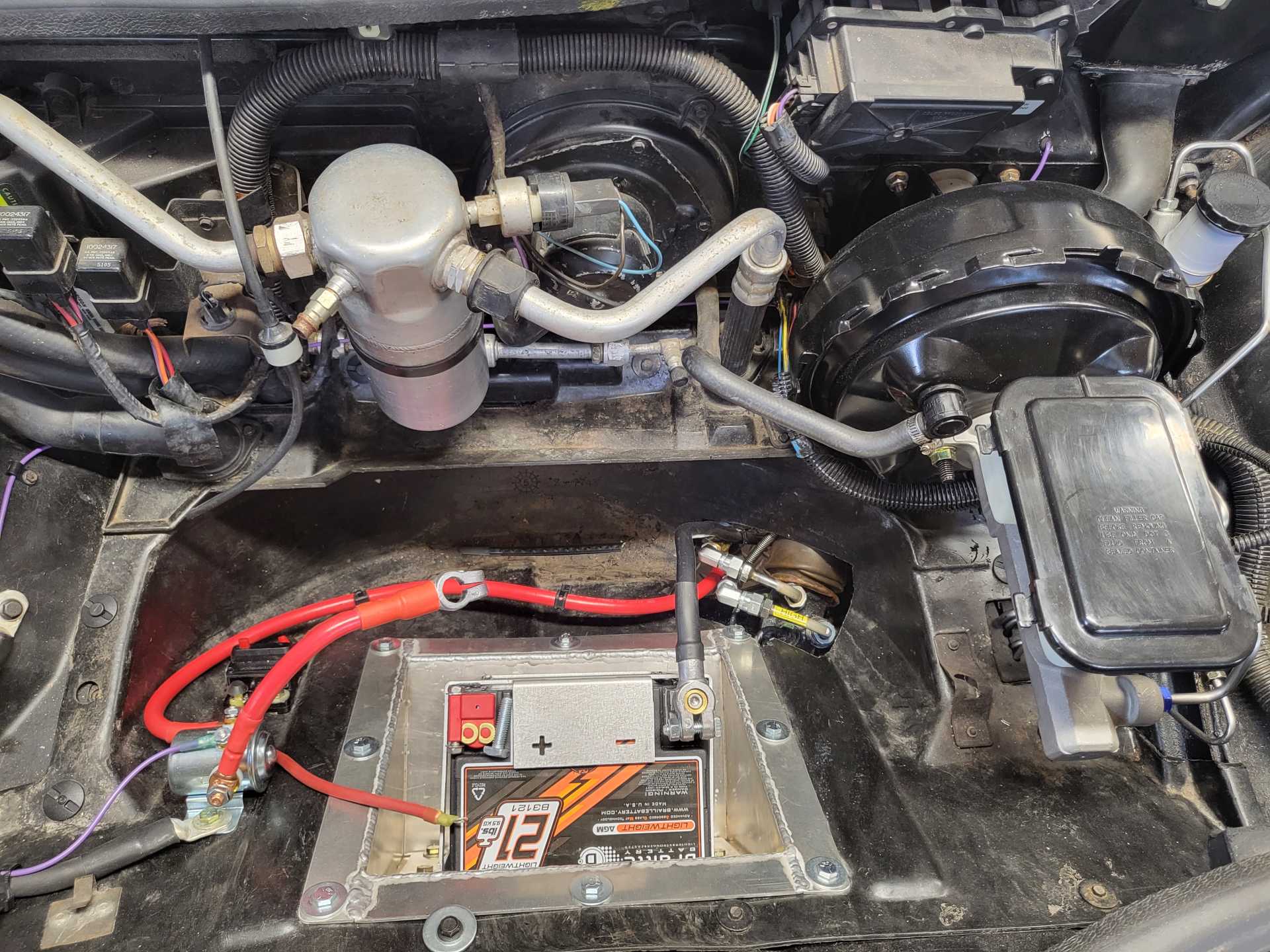 [This message has been edited by marc-alan (edited 03-23-2022).]
| | | |
| --- | --- | --- |
| | Slabsurfer | MAR 29, 04:51 PM |
Sounds like AN fittings are a much simpler way to go.

Super appreciate your help!