My other (Page 1/1)
| | | |
| --- | --- | --- |
| | cvxjet | JAN 30, 07:23 PM |
I grew up in boats....We went boating/skiing every weekend during the summer (In CA that is from March to October)...

My Father made a Glen-L Jetcat from plans and then modified it to a Tri-hull...Plus an electric motor to reel in the ski rope! Then he bought a Glastron V-163 Bayflite, which is the basis for all of the 16 foot jet and OB boats (If the transom has the 45* corners, it was copied from the Bayflite (Tahiti, Marlin, Sidewinder, Apollo, Wreidt, etc all copied it)...
In 1974 our neighbor had a Jetboat.....My Father had been curious about them and finally, after driving the neighbor's, decided to get one. It was an odd off brand; Islander 19' with Olds 390 HP/Berk jet......It was supposed to be "Goldenrod" but my father called the color Baby-zhit brown.

Fast forward thru my Navy years and on up to 1998....I had become re-employed with the CG after NAS Alameda was shut down. I wanted a jet boat- Found a Glastron Carlson CVX-20 jet.....I had never seen the jet version.....The OB version was silly looking, a 20' boat with a 6' cockpit...and NO storage at all.....But the Jet version looks great (What it was originally designed as) and has MORE storage than the OB version!

I designed and made a custom windshield and canvas top (That folds forward for access) and later, rebuilt the engine (460 Ford) and jet so that it gets better fuel efficiency than a Direct Drive Ski boat. Also replaced the floor and seats.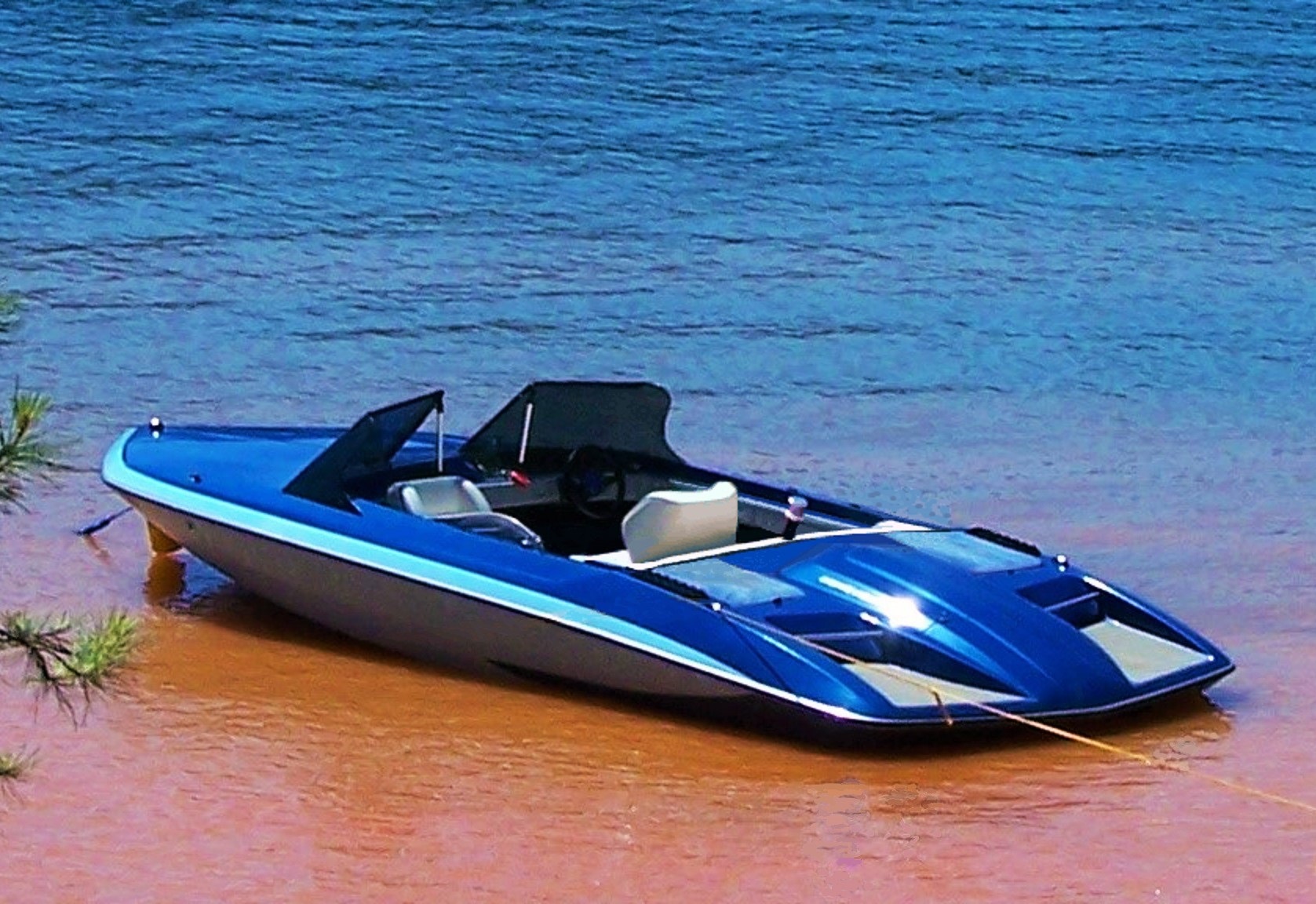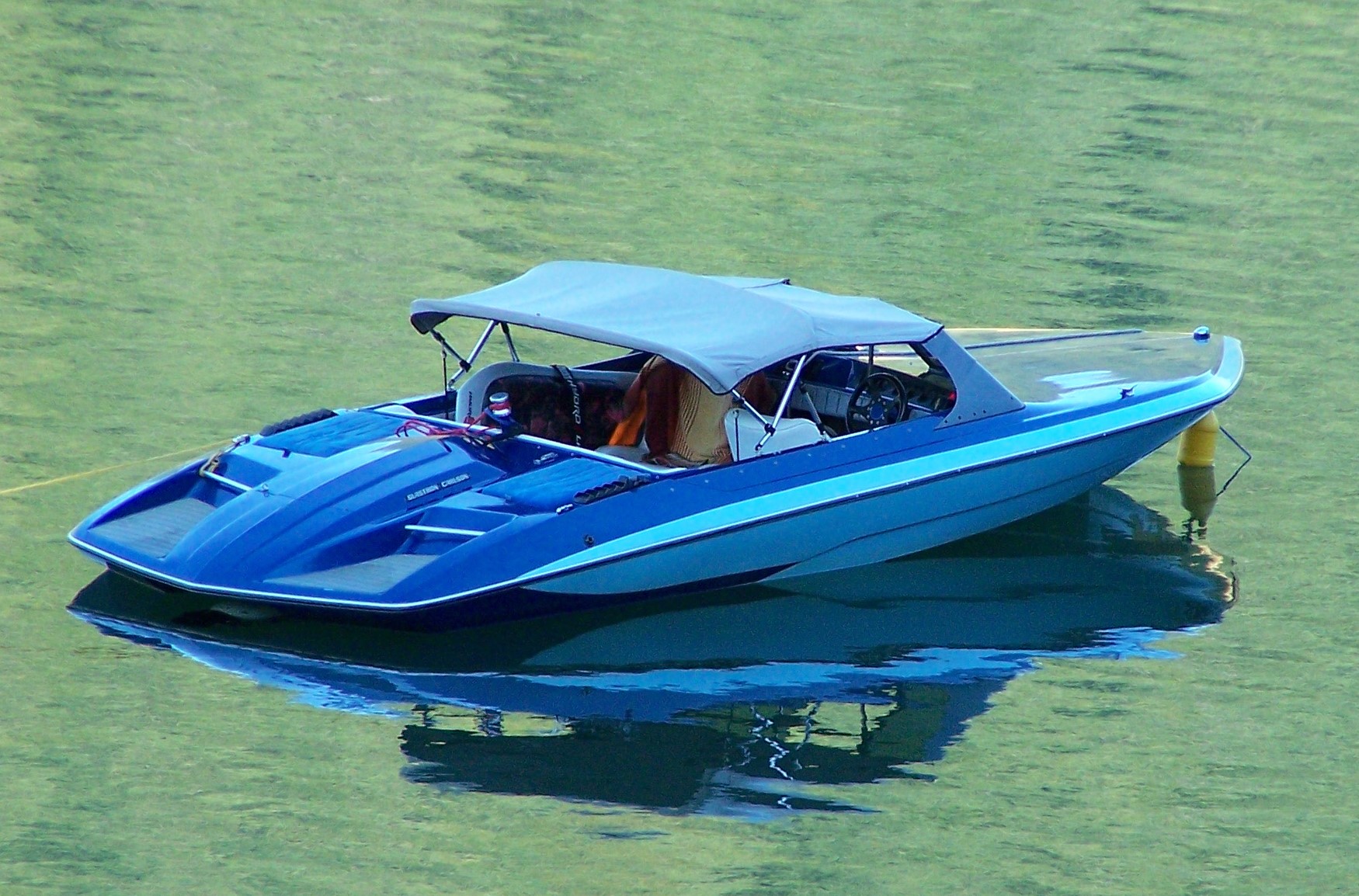 [This message has been edited by cvxjet (edited 01-30-2021).]
| | | |
| --- | --- | --- |
| | Australian | FEB 21, 03:59 AM |
I was watching some boat repair videos with some serious rot but final results make me feel like buying a restoring a wreck.

[This message has been edited by Australian (edited 02-21-2021).]
| | | |
| --- | --- | --- |
| | cvxjet | FEB 22, 12:36 AM |
Down your way do they have Glastron/Carlsons? Especially the CVX-20? I actually sold my boat's center console to a guy in NZ who owns a CVX-20 jet.

I was lucky that the stringers were solid....The 2nd year I owned it the floor collapsed....Looking back, I know my Father must have figured "That's it- the boat is done for!" (Although he never said anything to me)....But after a winter spent replacing the floor and some of the interior, it was solid- and has been now for 20 years....

The kick-panel up front was originally glassed in, but I made it removable- bolted in......After finishing the repairs my Father rode by on his bike and I showed him how it all looked, then pounded on the kick-panel with my fist....It sounded like 3/4" plywood....Laid on top of concrete! I seriously am surprised by how solid it is....

Here is a link to my thread on the rebuild over on "Classic Glastron forum"......If you wish, check it out- and don't hesitate to ask me questions...I did a lot of research so I actually know some of the right answers about boat rebuilding!

http://www.classicglastron....pic.php?f=20&t=10950
| | | |
| --- | --- | --- |
| | Blacktree | FEB 22, 11:12 AM |
I don't know much about boats. But it looks fast!
| | | |
| --- | --- | --- |
| | cvxjet | FEB 22, 12:30 PM |
It is fast for a production boat, but to a non-boater it will seem slow in numbers; It tops out at 62 mph, but the big thing about jets is A) the acceleration (0-30= 3 seconds) and B) the maneuverability. Most boats you see top out at around 50, and their 0-30 times are between 5-8 seconds....Direct drive ski boats top out between 40-45 and 0-30 between 3.5- 5 seconds.

For boat speed, basically double the speed the boat is doing to see what is comparable in a car. Boats cruise at 30-35 (Auto=60-70) and top out at 62 (Auto=130)......I have had guys ride with me who stated "That's not that fast!" and then after they are "Wow! I had no idea..")

My boat can TURN in it's own length at 35 mph...This sounds crazy. but once you are used to it, you could be drinking coffee and not spill a drop; The vee bottom hull BANKS into turns automatically.

If you want to see some crazy boat racing, search for "Sprint jet racing" videos......They can pull 5+ Gs in turns....0-60 in 2 seconds!

https://www.youtube.com/watch?v=AL58hUAGQu8

[This message has been edited by cvxjet (edited 02-22-2021).]