Totaled 2000 Audi A6. (Page 1/1)
| | | |
| --- | --- | --- |
| | sourmash | NOV 27, 11:46 AM |
One day a man was waiting to turn into his driveway because the garbage collector was in it picking up his trash. As he was waiting there a young man in a pickup rear-ended him knocking him into the man's own yard. He collected over $7k for the total loss payout of this car so he bought a convertible S4 6 speed, so he's pretty happy with the outcome.

This car is an A6 2.7tt 6 speed awd, so it's somewhat desirable and I decided to give it a shot.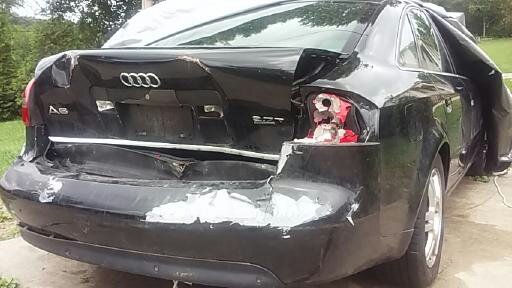 I replaced a tail light and it's already looking better, right?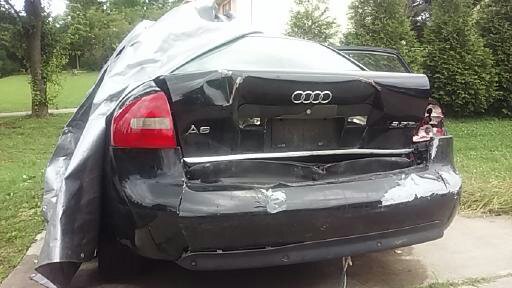 The truck rode up over the bumper and just pushed the rear trunk and tail light structure in as we saw after a little disassembly, so I used a strap come-along/tree method to do a pull. The awd came in handy to pull the rear structure evenly some too. A little 1st gear driving instead of cranking the come-along speeds the process up. Now the replacement tail lights fit and it can be driven safely to a shop for some advice. The bad news was the estimate was too high. Bah. I'll do it.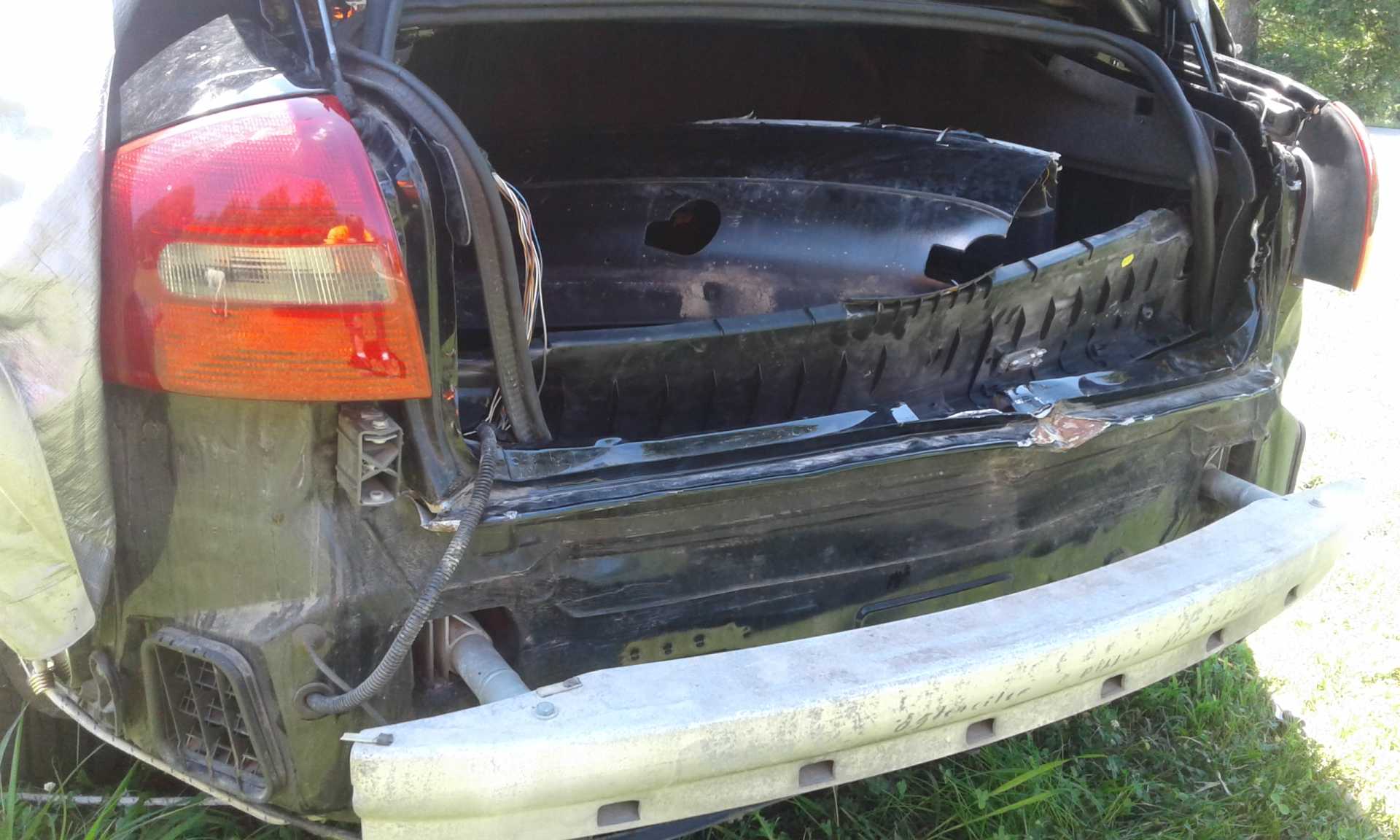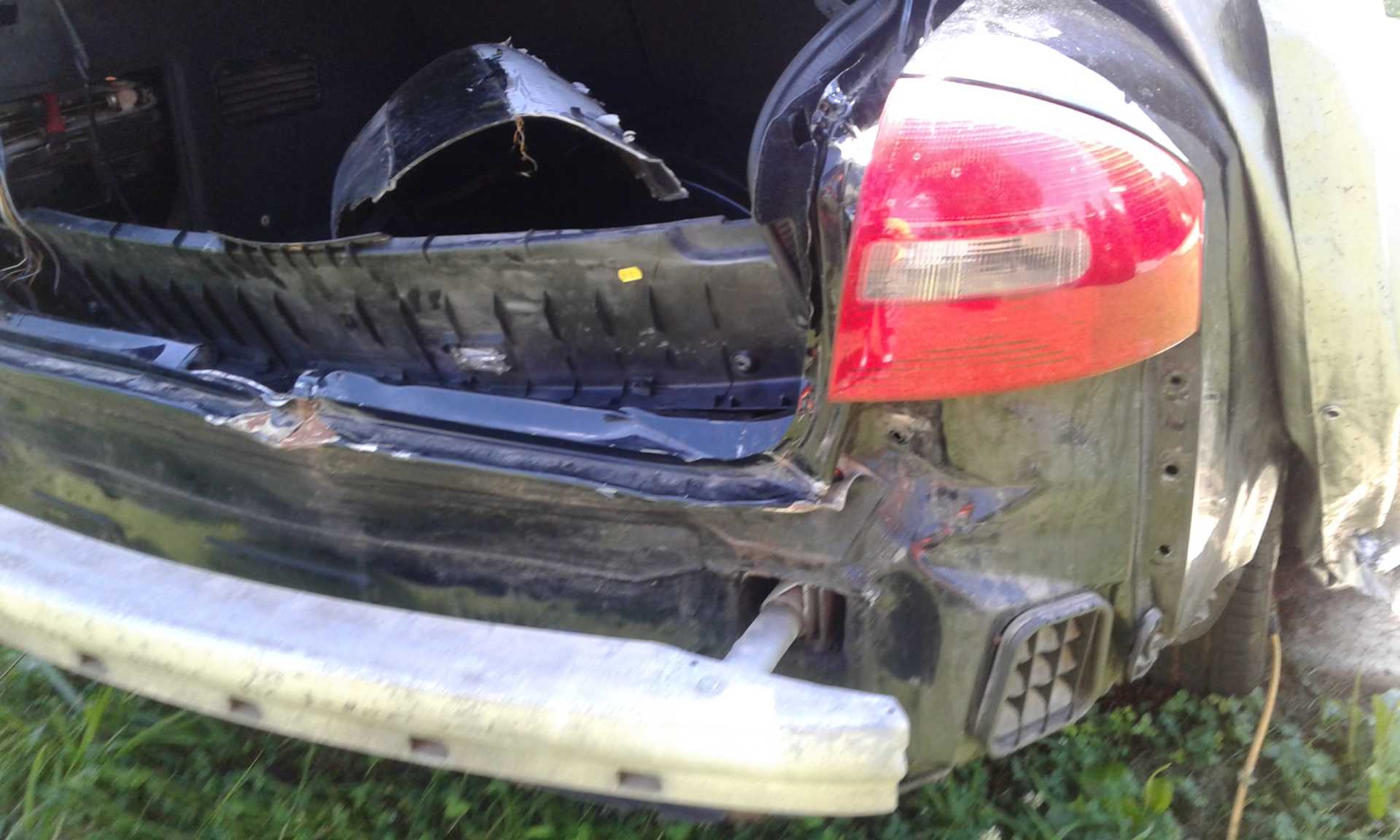 At the time there were a couple of donor cars at a local yard to source some stuffs from. Done and $100 for the panel. Tail lights were about $65.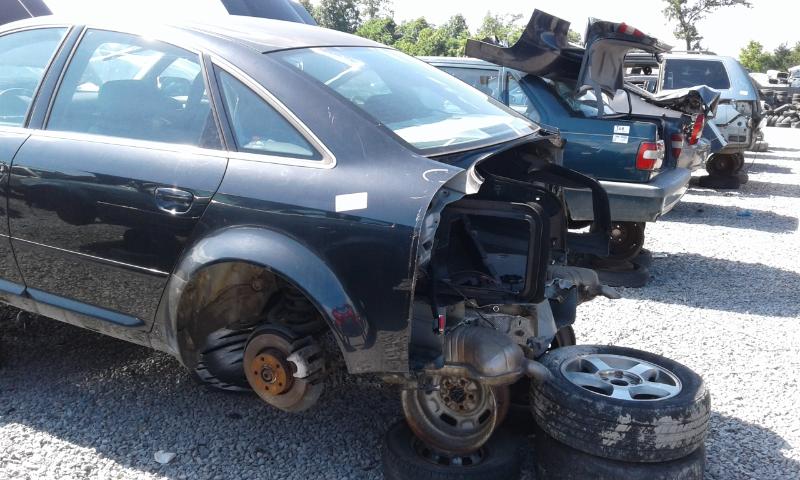 | | | |
| --- | --- | --- |
| | sourmash | NOV 27, 12:04 PM |
Forgot to post pics of the donor before cutting.




The trunk having that strong curve is going to leak profusely unless it's done right so that required a replacement panel. One tail light area was mangled badly too...more leaking. Thus the replacement panel. The other tail light panel isn't too bad so maybe it can be preserved.
The donor provided a trunk kid and rear license panel too.
Trunk lid was $40, rear license plate insert was similar in price. A used battery was $30. A replacement active rear view mirror was about $12.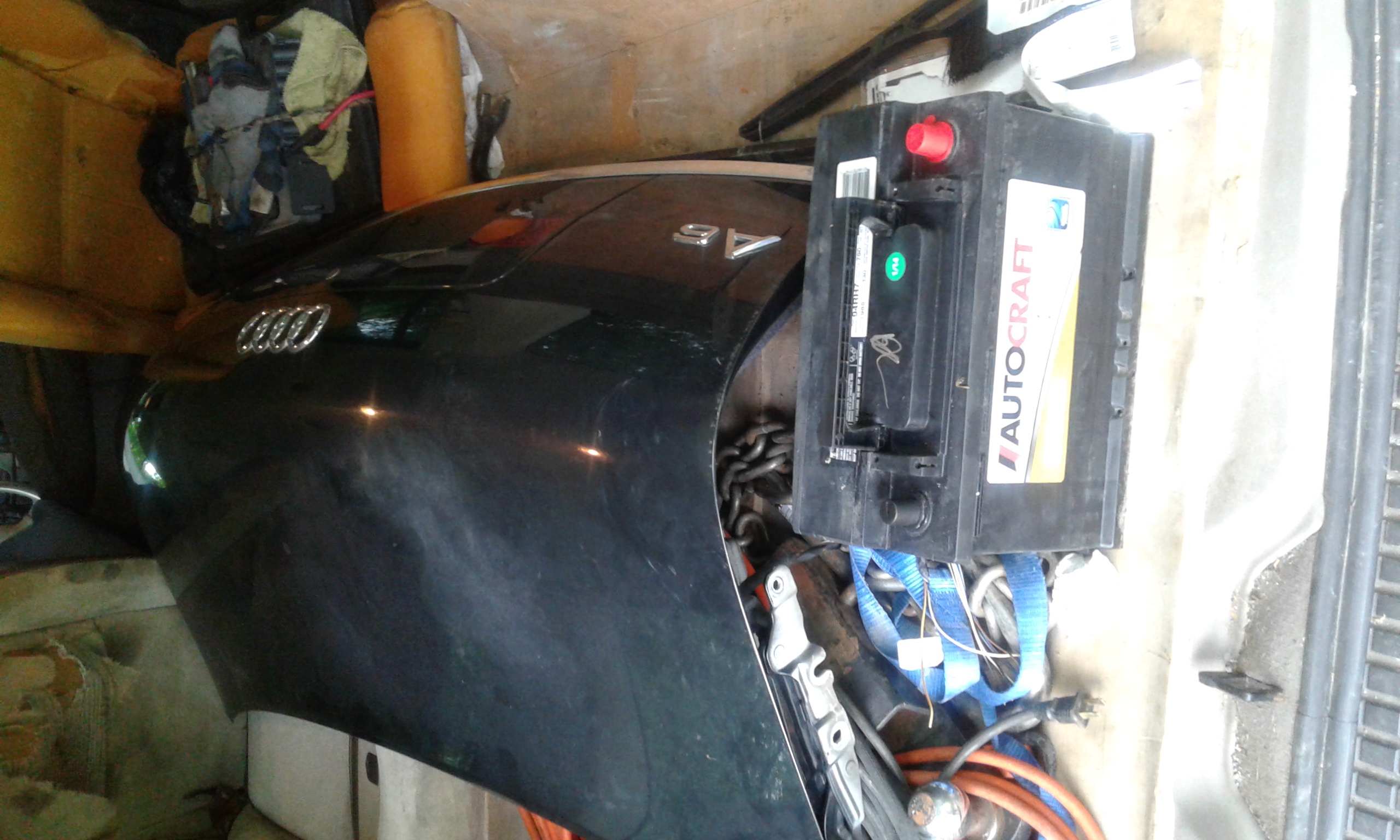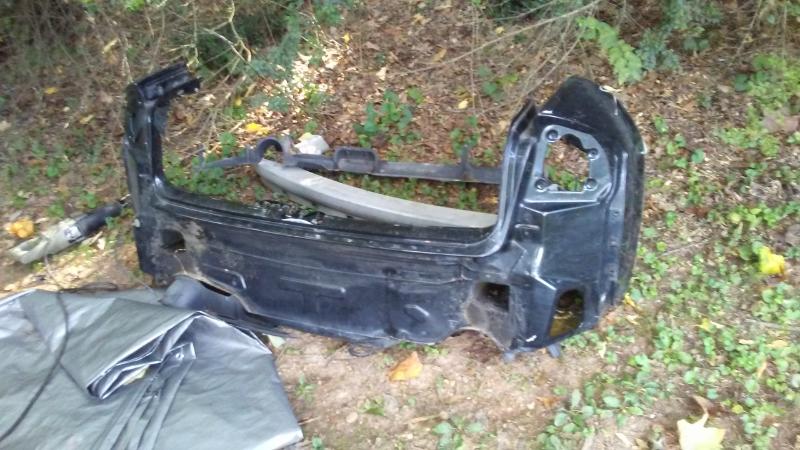 Let's start cutting, eh?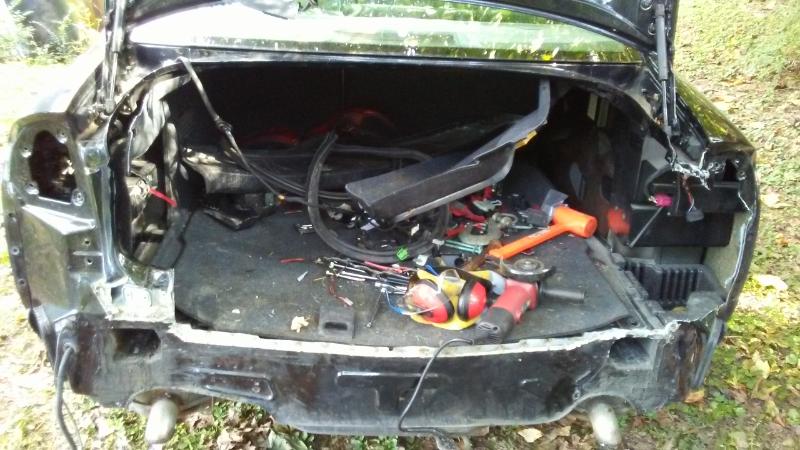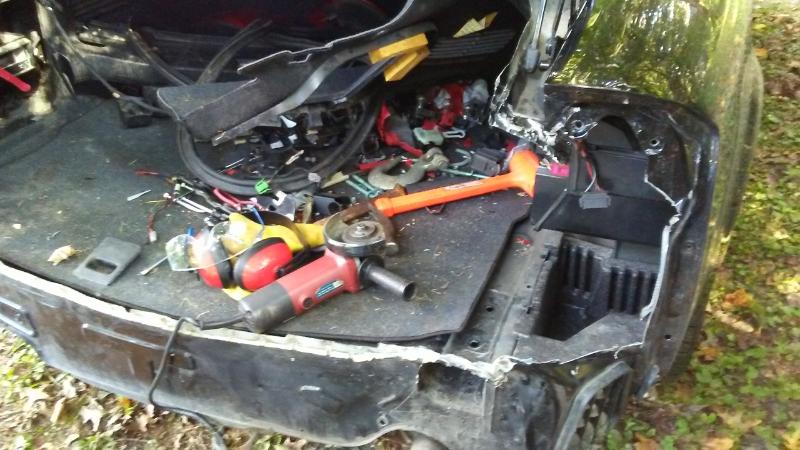 Well, the good left side tail light panel area ain't so good after all, so out it goes too.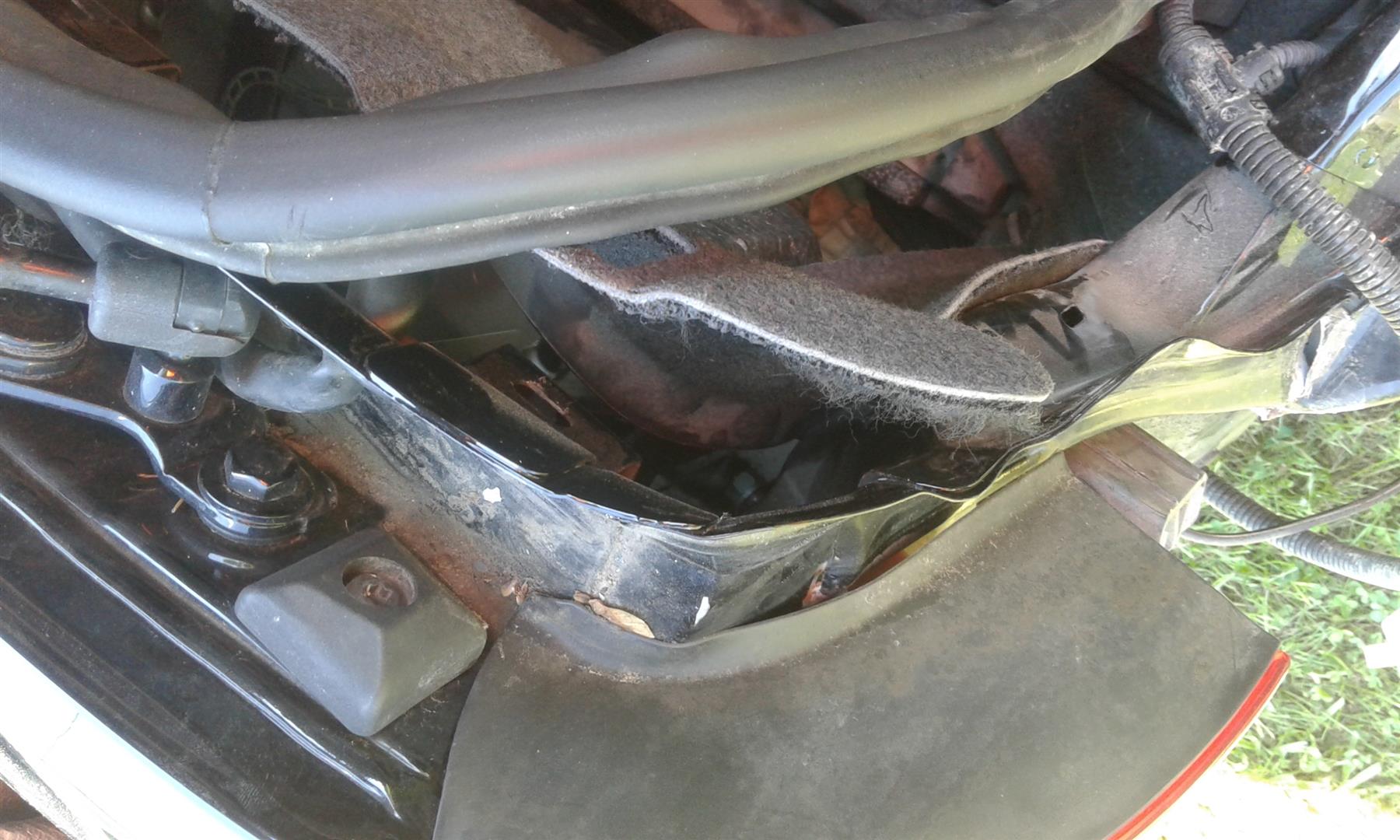 | | | |
| --- | --- | --- |
| | sourmash | NOV 27, 12:34 PM |
The rear quarters survived but there's a little tweak to the top right side where it folded a bit against the trunk. Angle iron attached to the hinge location got it mostly corrected, again with the come-along and tree method. The pull only went so far before the car was moving and without a way to lock the car body down it'll have to do for now. The point of the rear quarter curls just a bit closer to the trunk than you want, but...yeah. Onward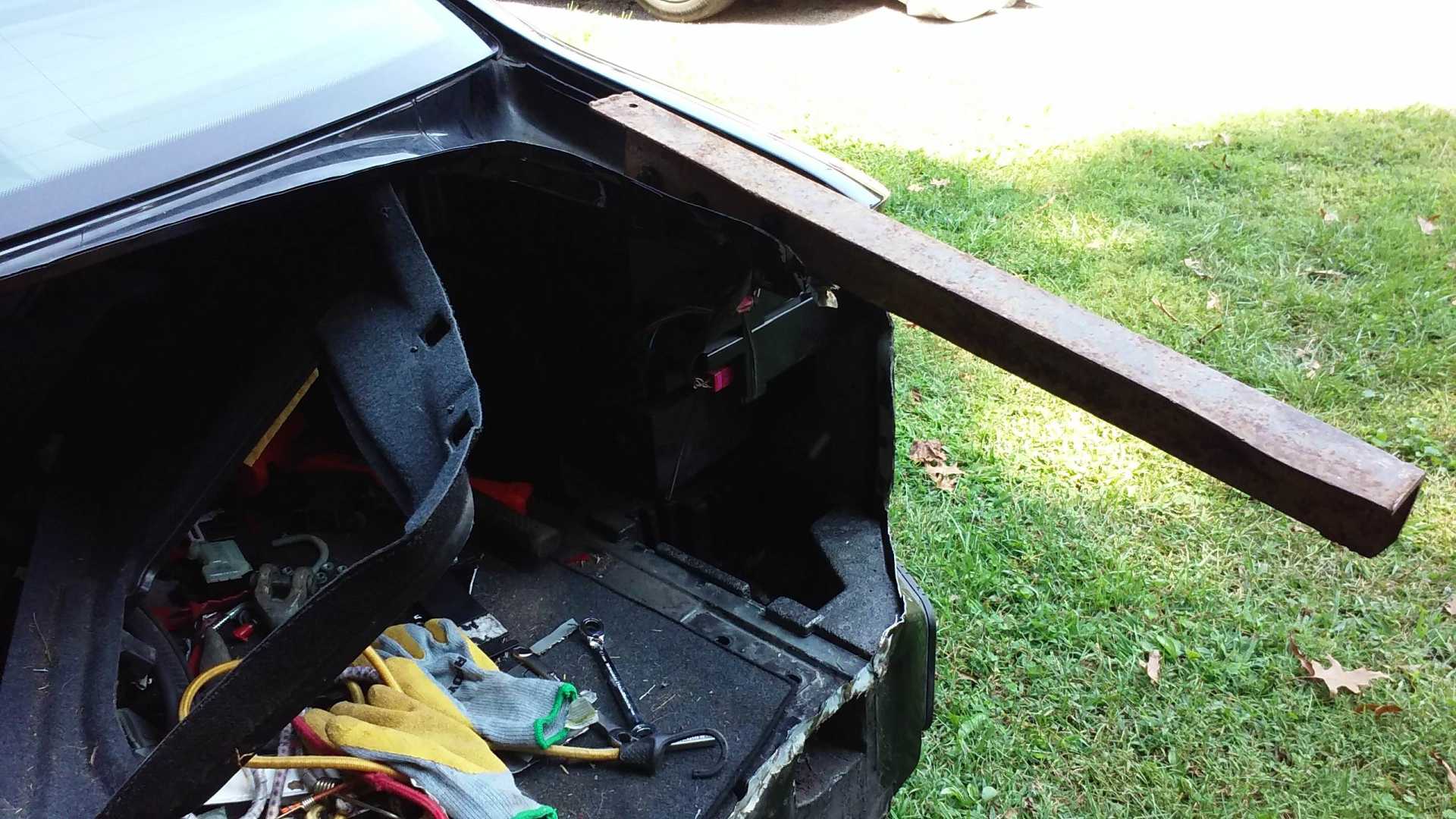 The panels are opened up but what about all those spot welds? There's hundreds of them. I read a posting by someone who suggested sanding them instead of drilling them. Harbor Freight has a finger sander deal and that's what I chose. Still it took hours, but it sands the panel clean and leaves it intact without a thousand gnarly holes.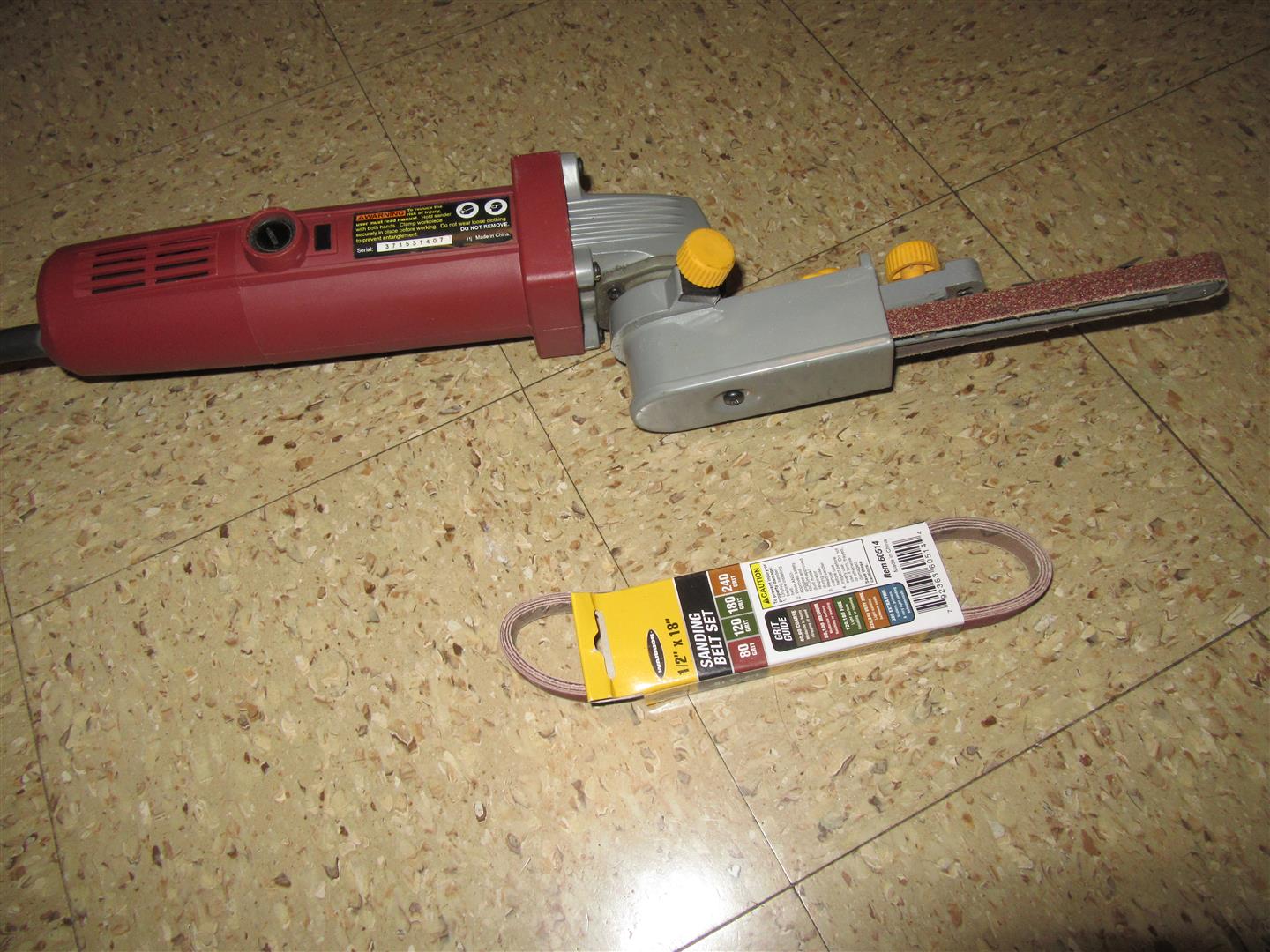 After hours of sanding the panels apart and trimming and trimming it got to the point where the new panel is 95% fitted to the body.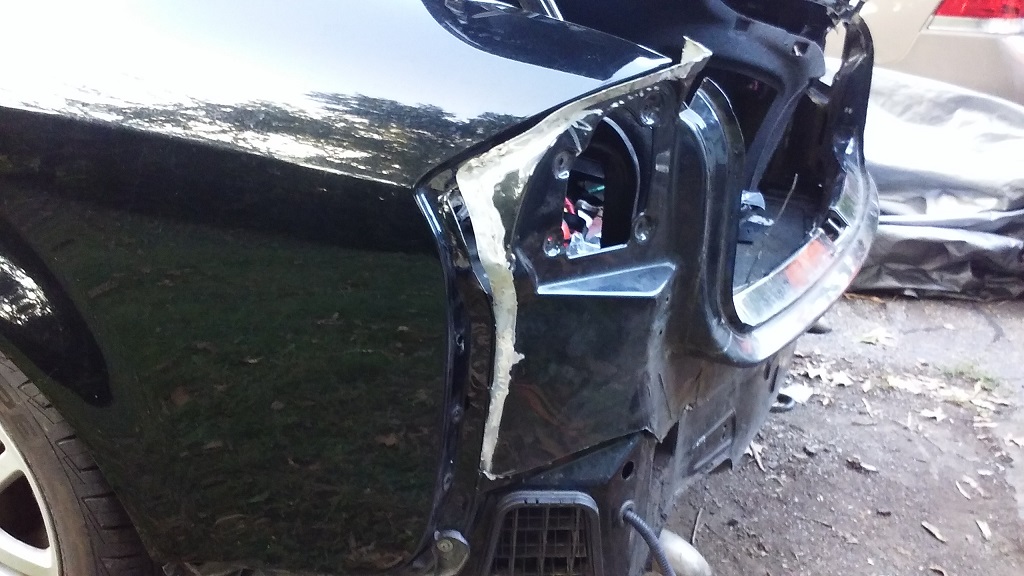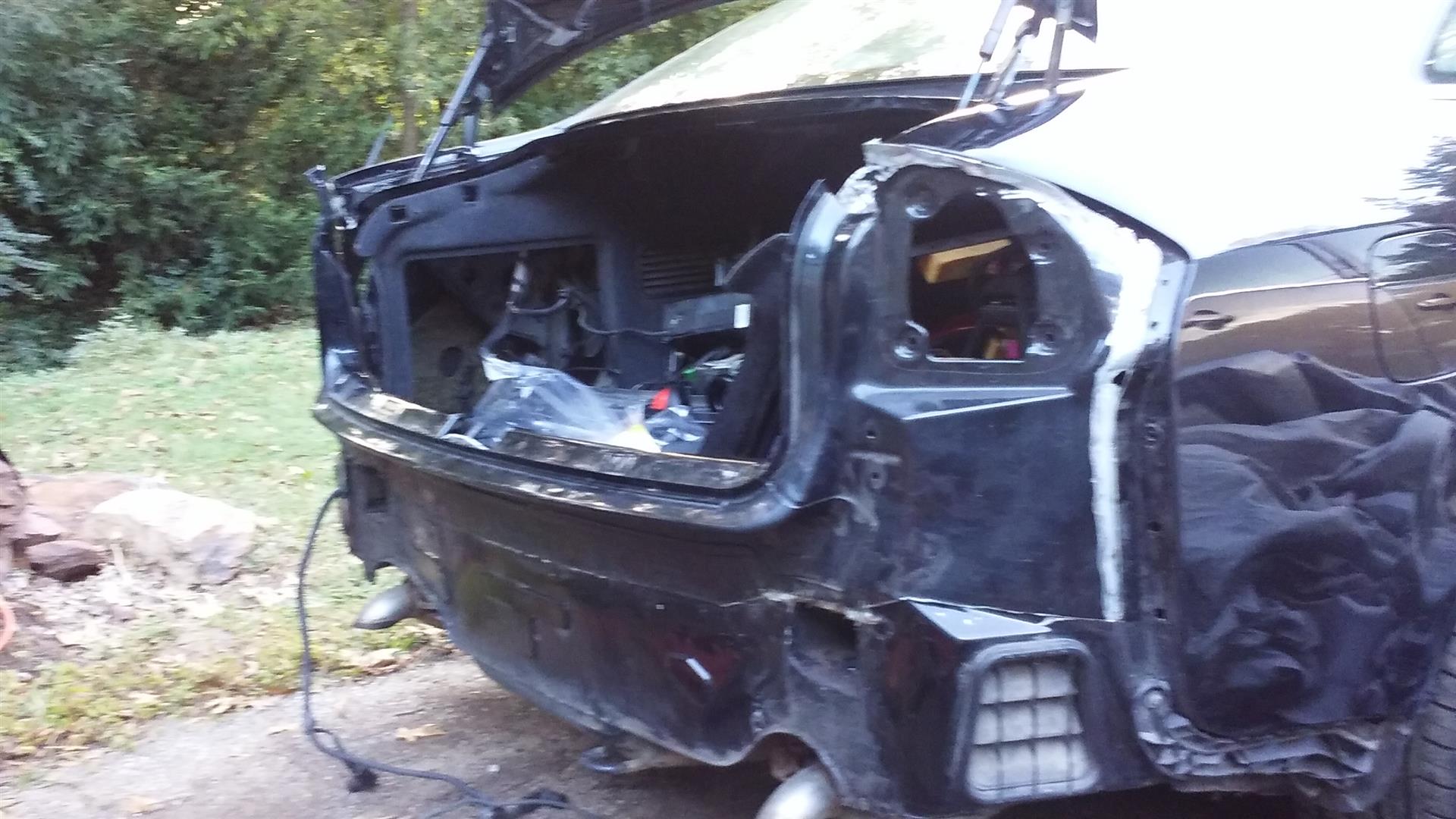 | | | |
| --- | --- | --- |
| | sourmash | NOV 27, 12:48 PM |
So a little more trimming that isn't shown and the panel now fits inside the car body and is ready to weld in.

One of the shops I took it to said he uses self tapping screws. He positions the panel, tweaking it into place and then runs in some screws. After it's where it wants it it removes one screw at a time and welds up the hole. And that's where the project is at and it's time to make the decision if that's the way I'm going, which is 99% chance I will.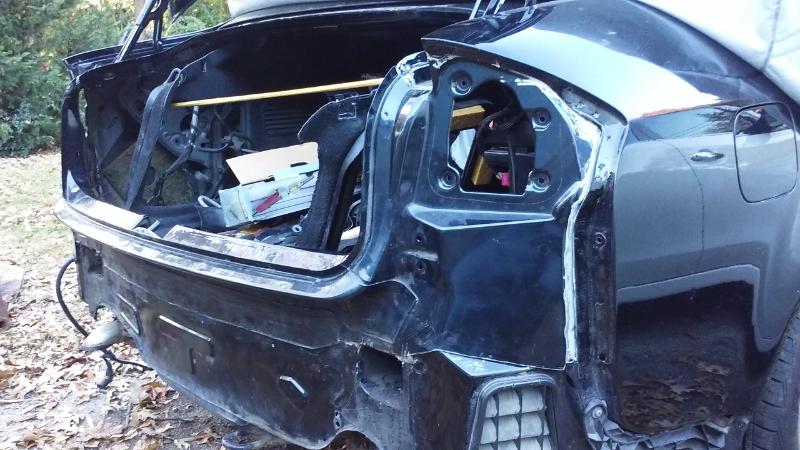 The tail lights can be installed to drive it publicly when needed and I got a rear bumper cover ($40). Had to buy another used battery $30. The 16" rims and 215/55-16 tires do nothing for me but I found a little better setup of 235/45-17s.

[This message has been edited by sourmash (edited 11-27-2020).]
| | | |
| --- | --- | --- |
| | Blacktree | NOV 27, 04:29 PM |
So, what are your plans for the car? Daily driver? Weekend toy? Mad Scientist project?
| | | |
| --- | --- | --- |
| | sourmash | NOV 27, 06:32 PM |
Daily duty. We know how reliable Audis are so what could go wrong?
| | | |
| --- | --- | --- |
| | CoolBlue87GT | DEC 16, 10:37 PM |