I bought another car (Page 1/12)
| | | |
| --- | --- | --- |
| | gen2muchwork | OCT 02, 10:33 AM |
I love the fiero, but the project is done and I just enjoy driving it now. This is not to replace the fiero, just an addition to the stable. It's time for something new so I picked up this thing.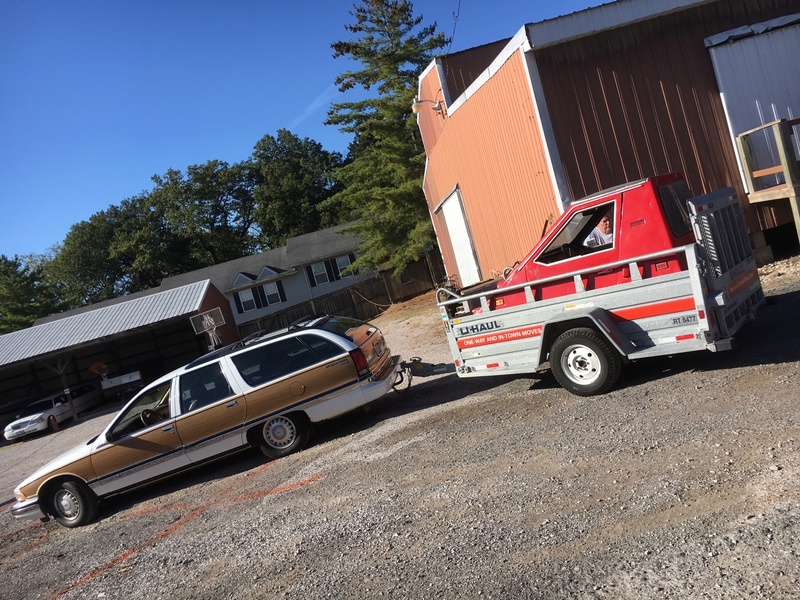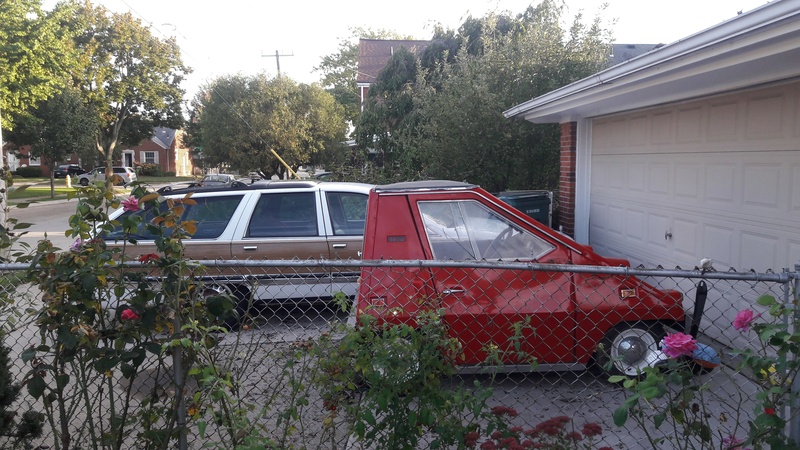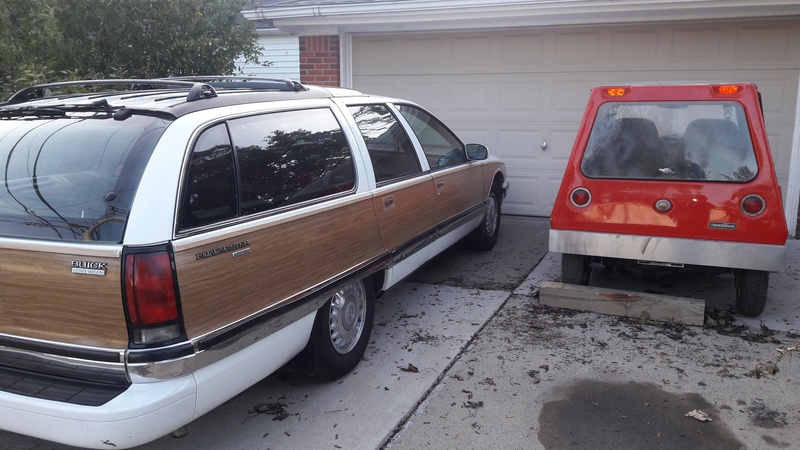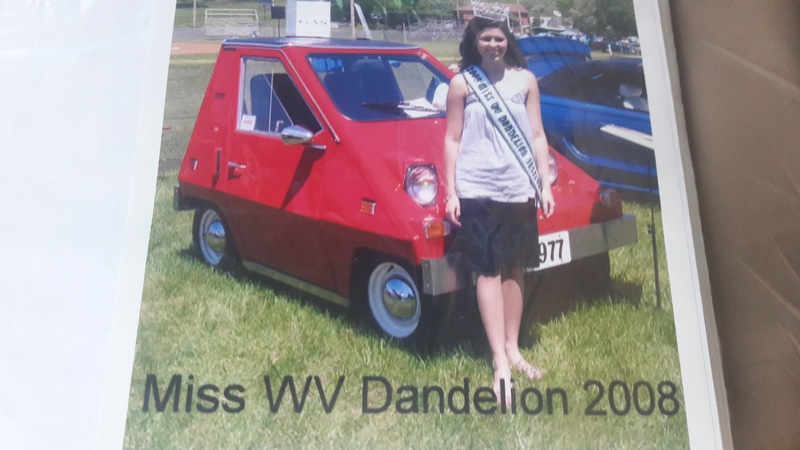 It is a 1977 Sebring-Vanguard citicar. 48v electric. Like a fiero its mid motor, rwd, underpowered, a lot of plastic, and under appreciated.
This one at one point was a show car, currently not driving and in need of some serious love.
I have no explination of why I needed to have one of these, but here it is.
Anyone familiar with them?

[This message has been edited by gen2muchwork (edited 10-02-2017).]
| | | |
| --- | --- | --- |
| | Old Lar | OCT 02, 01:01 PM |
Doesn't Rollie on Count Customs have one of these?
| | | |
| --- | --- | --- |
| | gen2muchwork | OCT 02, 06:31 PM |



quote

Originally posted by Old Lar:

Doesn't Rollie on Count Customs have one of these?




One of those shows picked one up a few years ago. I caught some of it. The whole car in general is hilarious to me that it it exists. There are a lot of not weatherproof connectors. I've gotta take some pics. I just washed it for the first time since 2008. The info from the first restoring owner claims it made a short appearance in thx-1138
| | | |
| --- | --- | --- |
| | css9450 | OCT 03, 09:25 AM |
I know where there is (or was) one of those in a junkyard. I took a picture of it but until now I had no idea what it was!
| | | |
| --- | --- | --- |
| | gen2muchwork | OCT 03, 11:59 AM |



quote

Originally posted by css9450:

I know where there is (or was) one of those in a junkyard. I took a picture of it but until now I had no idea what it was!



I'm surprised a junkyard would take it. There is not much metal to scrap. Half of the weight is 8 6v batteries. With that said, there are only 4000 of them if you lump comutacar along with them. If you remember the yard you found it in let me know. Surely I'll need a few parts as this progresses.

the electric system on this is hillarious. non insulated spade connectors on everything. So tarnished and oxidized every last one of them. The acc. system runs on 12v for some of it, 18 for others. some of the 18v circuits use a resistor to drop it to 12v at the device, for example the wiper motor.

The drive system uses a series of contactors essentially giving the gas pedal 3 positions rather than a pot setup. It switches batteries parrallel through a monster resistor for speed 1 (10mph), parrallel without resistor for speed 2 (20mph) and series for speed 3 (38?mph) Its wonderfully archaic. If it drives me nuts, I may consider switching to a modern controller. For now, I only have one set of contacts that look not so hot, but I do think i can save them. Many of the electronic boards have riveted connections for terminals. Most of these are loose. IDK yet how to approach that repair, re rivet or solder.

It came with a service manual that is full of hand drawn wiring diagrams and words typed on a typewriter. I like reading it. My favorite part is the defroster circuit. It states that the govt. mandated a defroster switch, but the ended it there. No wires, no defroster. Later they had a dealer option electric element that got epoxied to the windshield.

Being a late model, I got the Dana axle (vs terrel) and a 6hp GE motor (vs. 3.5 GE), along with full door frames with sliding windows, and door handles. The early ones had a setup like a wrangler with a solid door, but soft window.

Plastic shrinkage over the years will have me mixing much mek and abs pellets to repair cracks, but its not too severe.

The early cars had disc brakes up front. They were so bad the late cars went to 4 drums. Go figure.

4000 people bought these, and they were more expensive than their gas counterparts in many cases.

The good news, my wife likes it and the kids LOVE it.

| | | |
| --- | --- | --- |
| | CoolBlue87GT | OCT 03, 07:22 PM |
| | | |
| --- | --- | --- |
| | gen2muchwork | OCT 04, 07:04 AM |
I had to pick somewhere to start, so I have begun cleaning every connection in the car. I started in the dash hoping to become familiar with the whole thing, and have it clean when I begin testing the harness. If you are familiar with Lucas products you might recognise the turn signal stalk. I find it humorous that an American electric car used Lucas electrical.
Here are some shots of the dash and connector cleaning. I think I'm going to need some deoxit. this is all pretty crusty.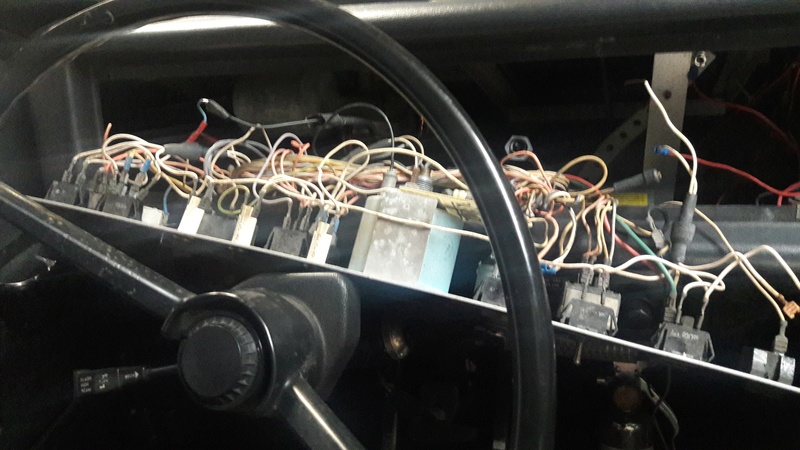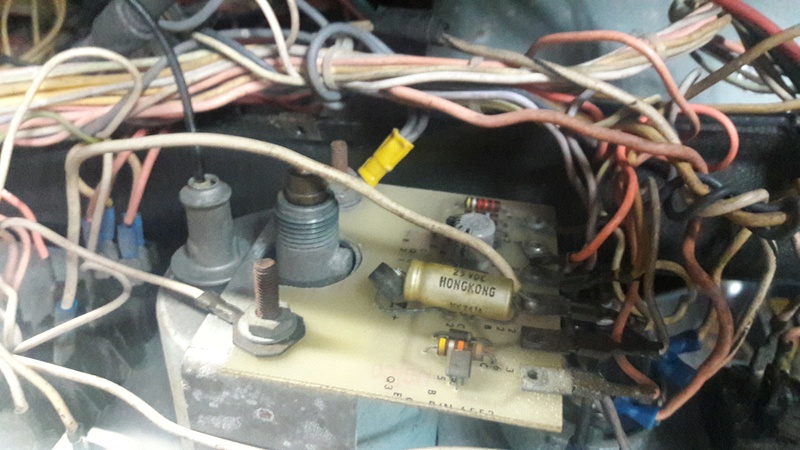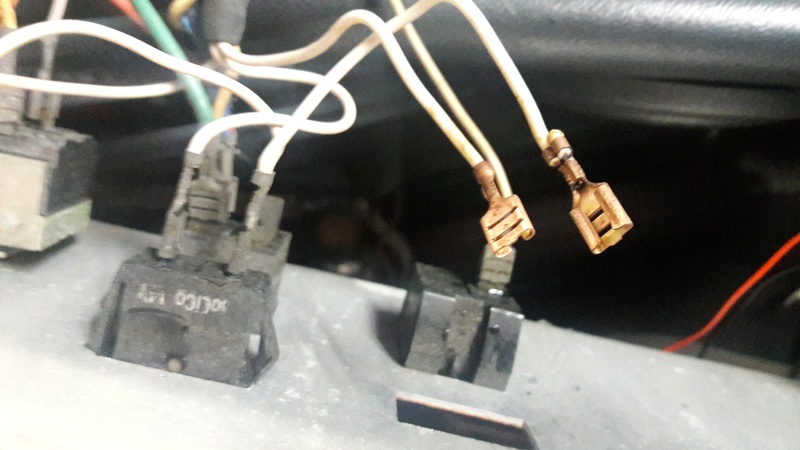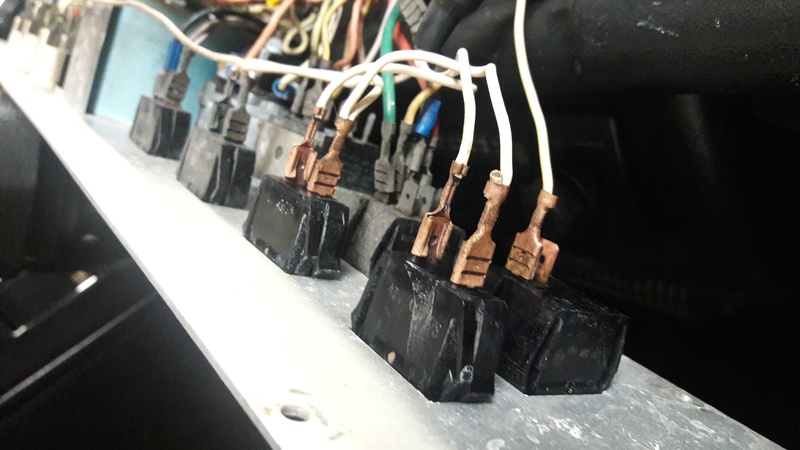 | | | |
| --- | --- | --- |
| | CoolBlue87GT | OCT 07, 03:52 PM |
Here's another Citycar owner page.

http://300mpg.org/projects/citicar/

I look forward to seeing the progress you make.

[This message has been edited by CoolBlue87GT (edited 10-07-2017).]
| | | |
| --- | --- | --- |
| | gen2muchwork | OCT 09, 07:22 AM |
Its going very well so far, I have all the dash connectors clean now. I removed the extra aftermarket fuse panel. It ran the horn through a stupid extra switch electrical taped to the steering column, the radio, dome light, and put 12v on an 18v gauge. I dont know why. In the process of sorting those back the way they should be. The wiring seems like a breeze after the fiero swap. I did put 12v on the control system last night and it came to life! The contactors are functioning, along with the pedal controls, as well as the wipers, lights, turn signals. I tested the 48v charger that is out of the car and has clip on terminals instead of being mounted under the dash. I dont know why either. It tested ok for me, so I'm going to put it back under the dash, and wire the plug to the fender receptacle again. It seems plausible that the p.o. had put a battery where the charger was to run the 12v system rather than pulling off 2 of the 6v. That might explain the strange wiring and charger pulled out. I don't know why anyone would want that, unless it was driven at night a lot, or the radio was on when parked hanging out for long periods. I don't plan on doing much of either of those things. If the horn button on the turn signal stalk is bad, I'll replace it. It is still available it think, a lucas part common on the MG spitfire?
| | | |
| --- | --- | --- |
| | RWDPLZ | OCT 11, 08:58 PM |

I want the name and address of the engineer that designed that wiring.