A Real Mera in Paradise (Page 1/705)
| | | |
| --- | --- | --- |
| | Fiero-in-Paradise | AUG 18, 04:06 AM |
It was a really nice weekend here, so I had my son take some pictures of my Mera. These pics were taken at Maunalua Bay in East Oahu.

If you look closely, you won't see any Ferrari badging. Took them all off and replaced them with other things (see below). Not real sure, but I may be one of the very few that has a Mera, that actually shows as a Mera. I like it much better now, talking with folks about the history of the Mera, and not having to explain "if its so collectible, why is badged out like a Ferrari?"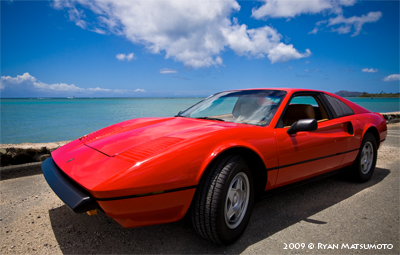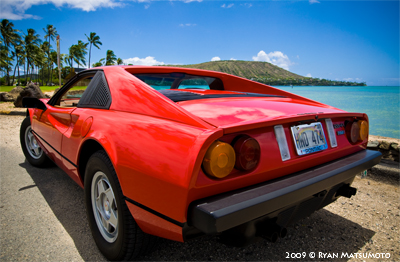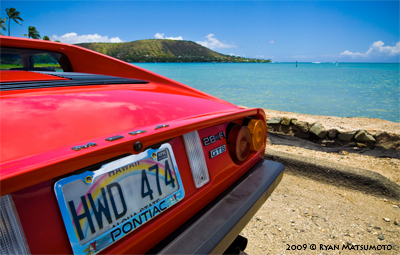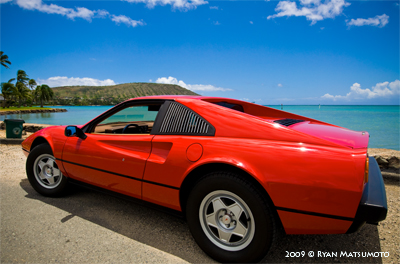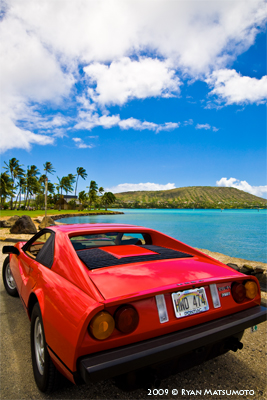 Went from this: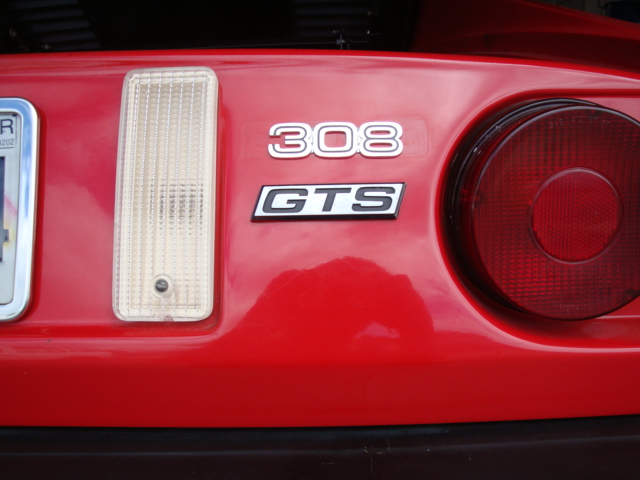 To this: (I also took apart the reverse lights and painted the inside with a chrome/silver paint. Looks 100% better.)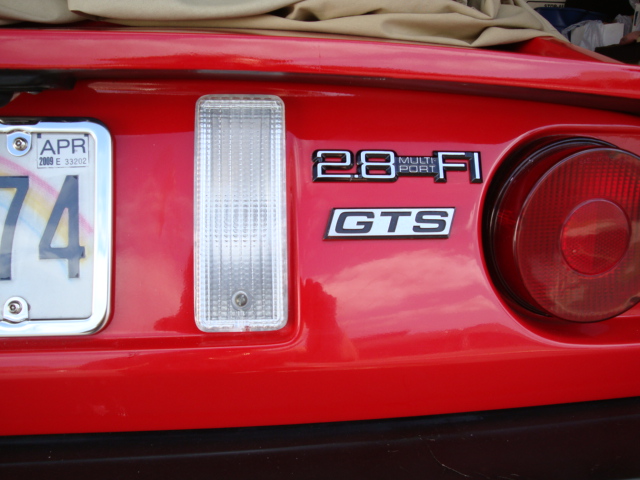 From this: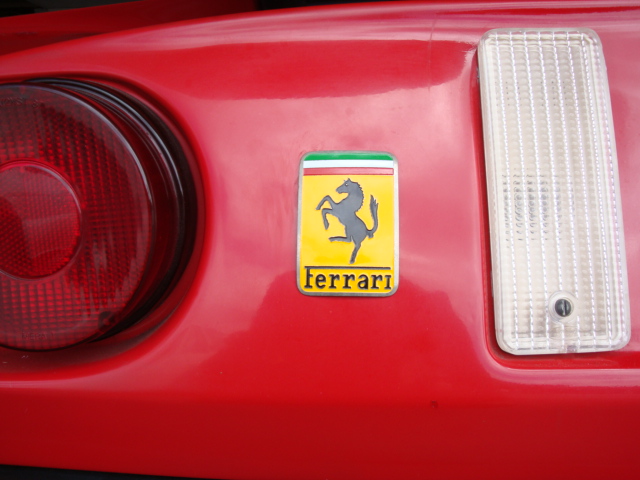 To this: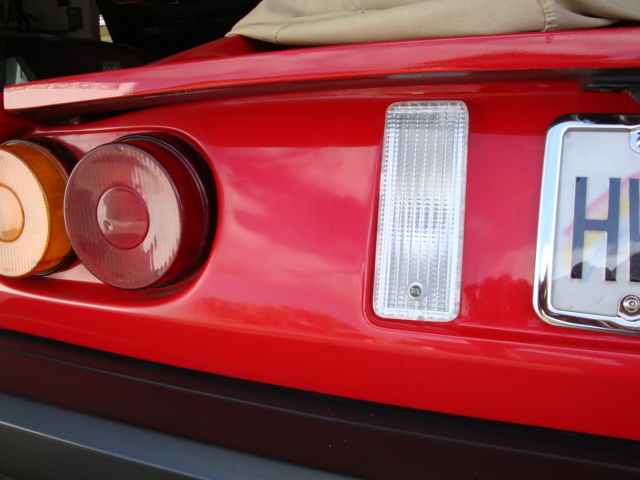 From this: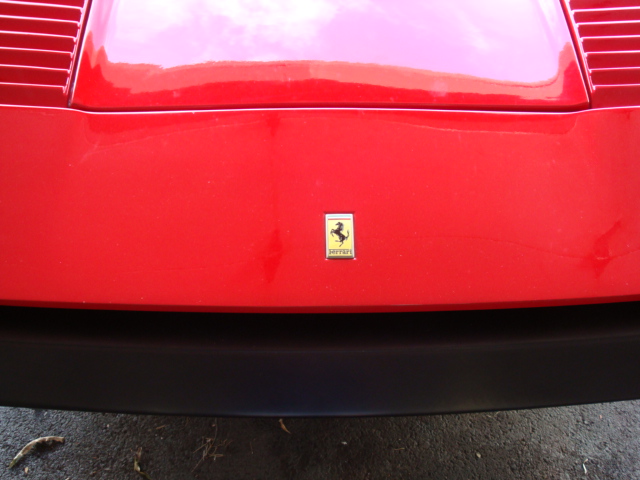 To this: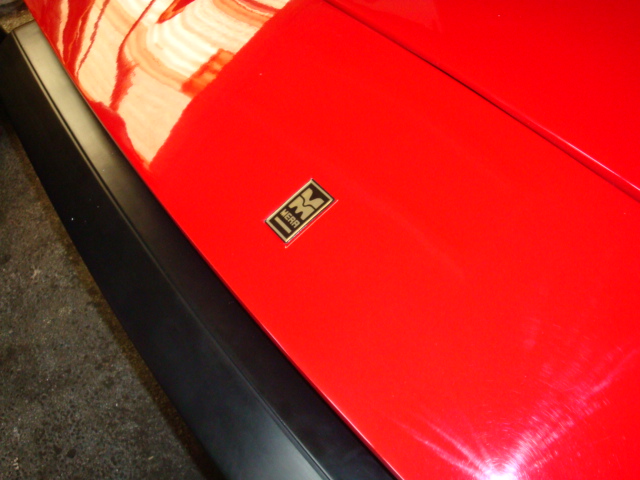 From this: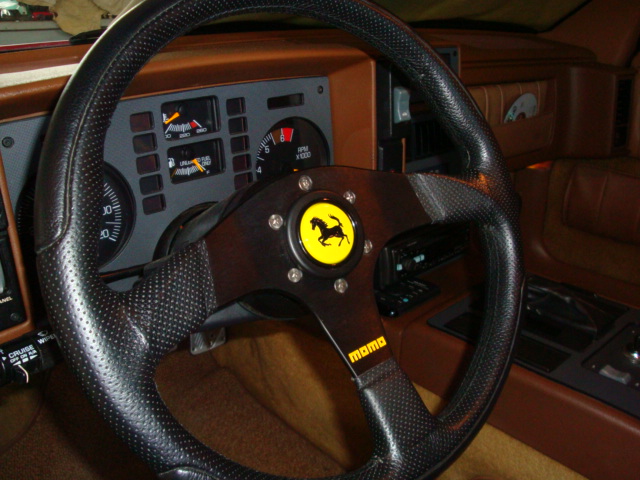 To this: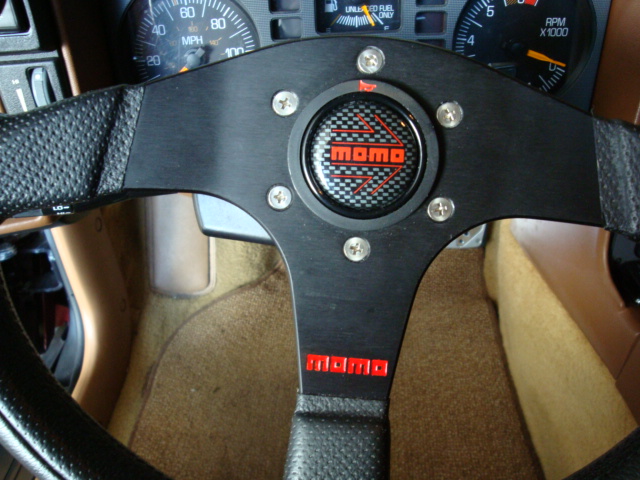 From this: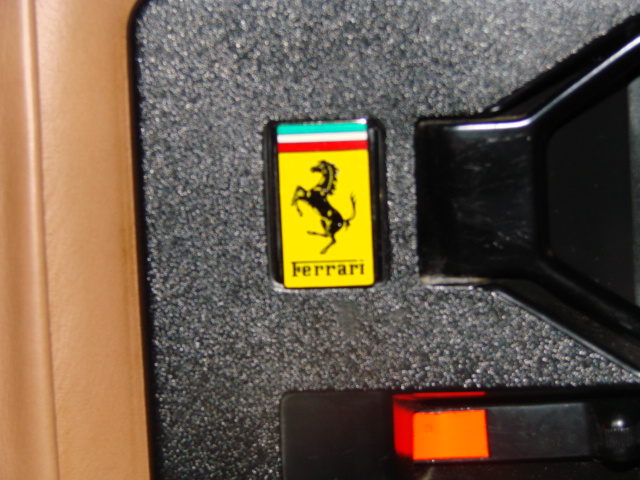 To this: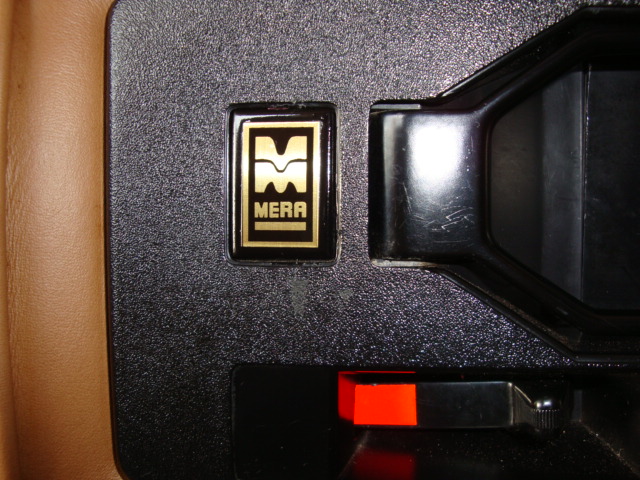 From this: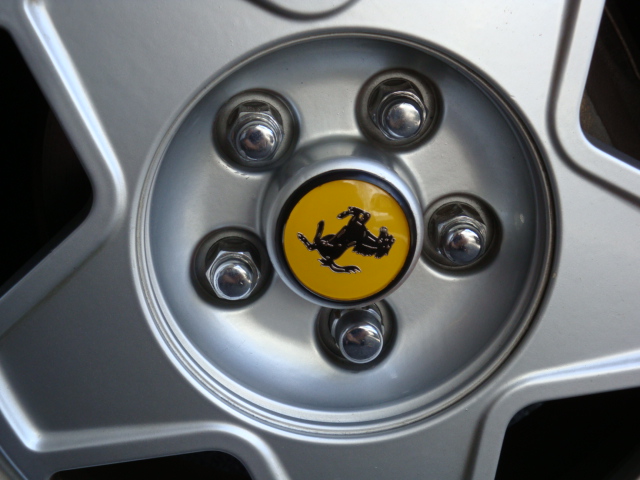 To this: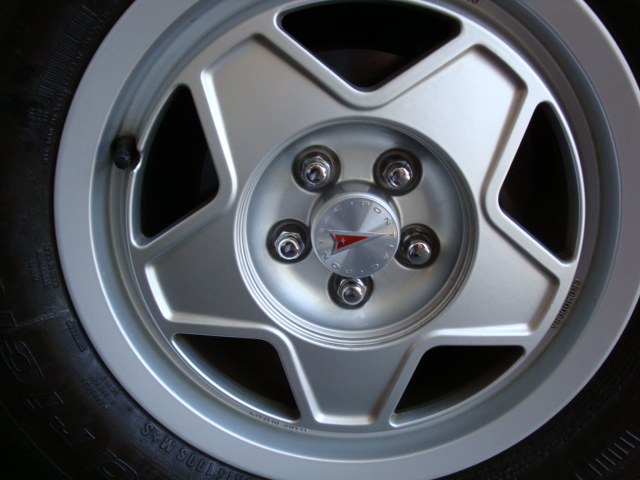 And from this: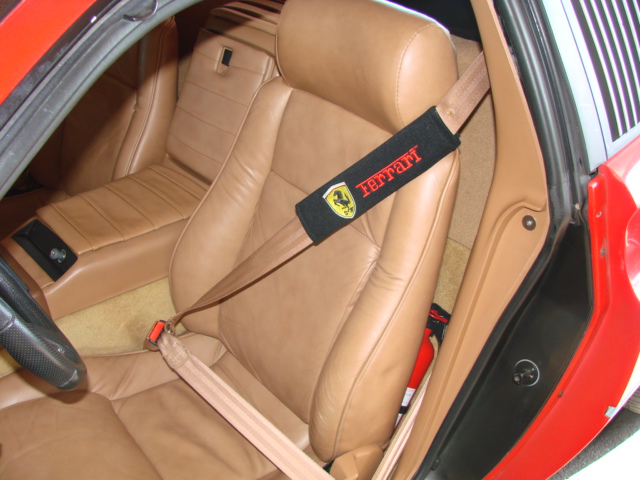 To this: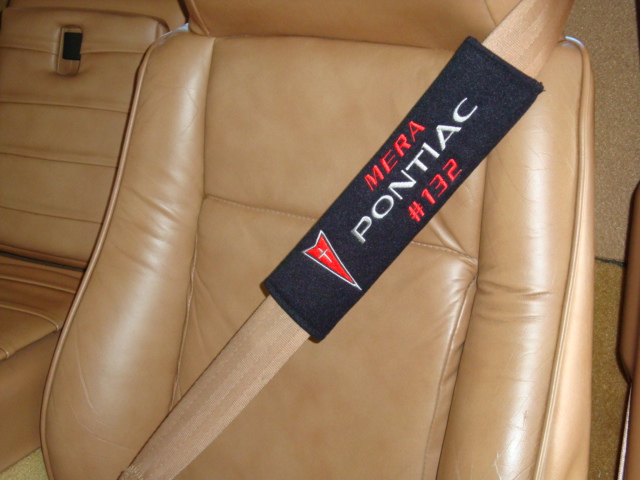 Mera #8044, 1988, 28K miles.

Thanks for looking!
Tom

[This message has been edited by Fiero-in-Paradise (edited 10-22-2009).]
| | | |
| --- | --- | --- |
| | VelociJuris | AUG 18, 05:54 AM |
Beautiful car. It looks great. Nice close up photos. Congrats on a fine vehicle.

PS Do you ever feel like Magnum PI running around the island in that?

| | | |
| --- | --- | --- |
| | hnthomps | AUG 18, 09:33 AM |
Is that an original Mera nose badge or one of Rodney's duplicate decals? I am also interested in details related to the center caps on the Chromadora wheels.

Nelson
| | | |
| --- | --- | --- |
| | blakeinspace | AUG 18, 10:31 AM |
mad props and a (+) for taking the steps to properly badge the MERA.

thanks for posting the photos!
| | | |
| --- | --- | --- |
| | mid engine monsters | AUG 18, 11:48 AM |
looks very good ,thanks for the pics
| | | |
| --- | --- | --- |
| | Fiero-in-Paradise | AUG 18, 12:46 PM |
Mahalo everyone (that's Hawaiiian for "thanks").

Yep, that is an original nose badge, the flexible vinyl material. When I first bought the car, I did a thorough cleaning, and I found it at the very bottom of the center console box. Before I put it on, however, I worked with a local gal who runs a trophy shop, and she used it to do the artwork to replicate the logo. Now that she has it in her data base, she can make plates (i.e., laser engrave) to whatever size I want, and whatever material. That is how she made the small little brass plates that are on the door handle tabs.

The seat belt covers are the ones advertised on e-bay for like $6-7.00. I took them down to a local shop to have the "MERA #132" embroidered above and below the "PONTIAC."

The rear license place bracket is awesome. Again, bought it on E-bay, a little pricey, but it is made from solid brass, triple chromed, and it really looks good with this engraved Pontiac symbols and word.

As for the center caps for the wheels, these are again right off of e-bay, I think from a guy called "CenterCaps guy." He must have a bajillion sets of center caps. Anyways, it took me a while to find those, in almost brand new condition, and also the right size, as they come in several sizes. I believe those are the biggest ones from older Pontiacs. I used the existing snap rings inside the rims that held the Ferrari center caps to also hold the Pontiac center caps from falling out.

Thanks for looking!
Tom



| | | |
| --- | --- | --- |
| | Fiero-in-Paradise | AUG 18, 02:40 PM |
I forgot to add these pics...they have been in other threads as well, but thought I'd keep in all in this one.

These items were purchased from Tom (FieroNews), who does fabulous work, BTW.

Spare tire cover: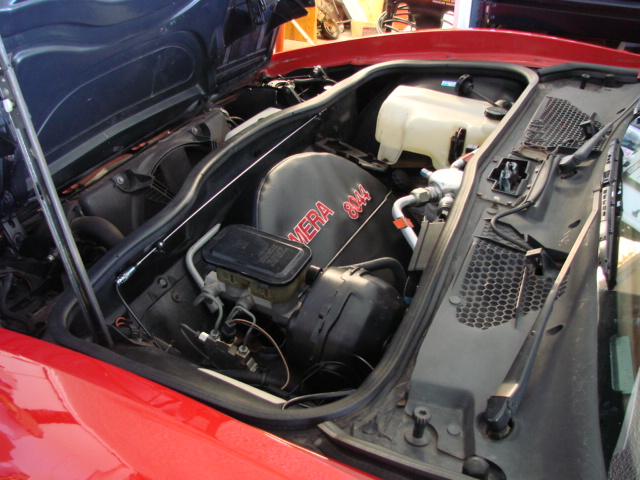 Custom-made manual/document pouch/holder: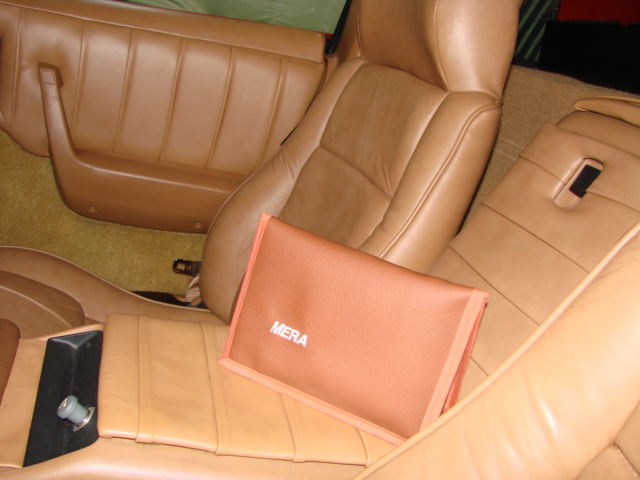 I gotta run off to work now, but I'll be adding some add'l pics of small mods I've done to "modernize" the car somewhat, but still keep it looking like a real Mera.

Thanks for looking!
Tom
| | | |
| --- | --- | --- |
| | hnthomps | AUG 18, 04:22 PM |
Tom,

My original nose badge was on hard plastic like material and about 3/16 of an inch thick. I know that Rodney has some of the flat vinyl nose badge reproductions available (I have a couple) and wonder if yours is also a reproduction.

Nelson
| | | |
| --- | --- | --- |
| | chrismclubm | AUG 18, 07:01 PM |
| | | |
| --- | --- | --- |
| | CaliforniaSpeeder9 | AUG 19, 01:14 AM |
Great job on the re-badging. Excellent photos but theyre so small! Anywhere I can find large copies?