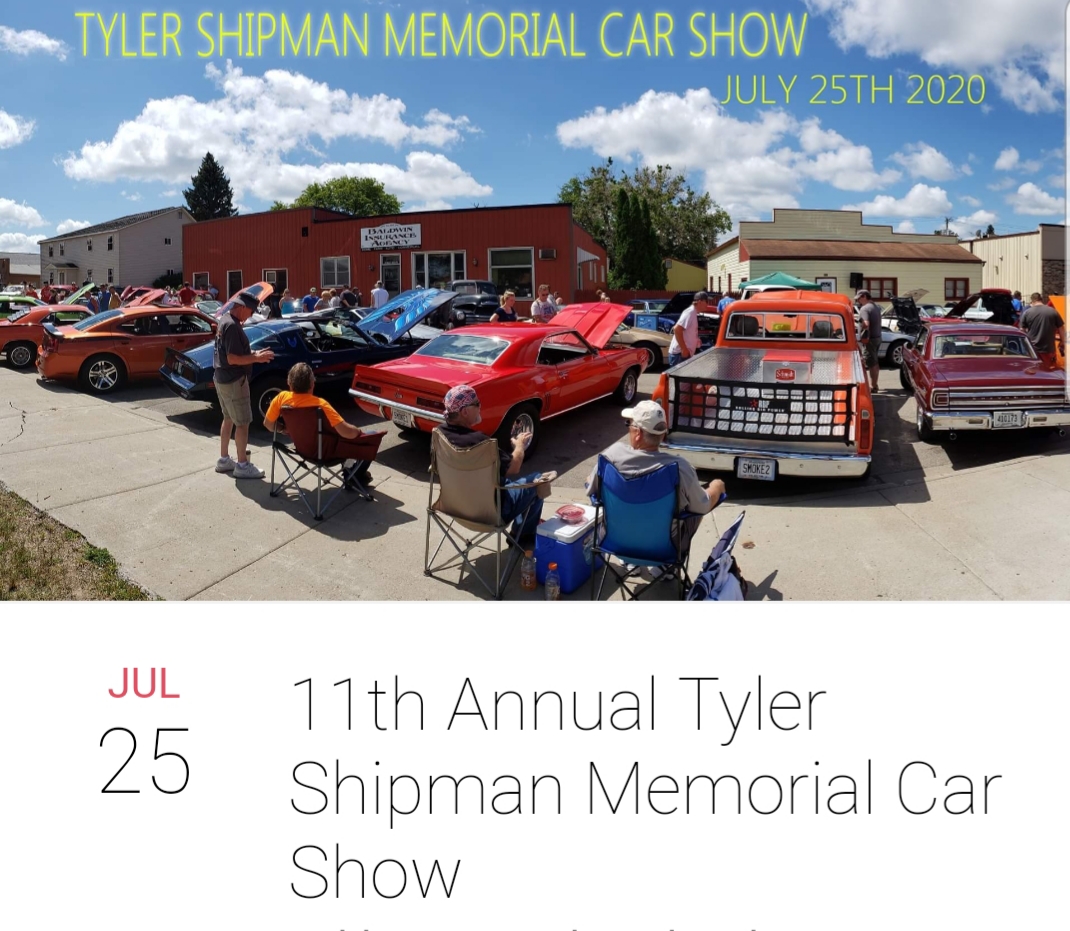 www.tylershipmanmemorialcarshow.com
Our 11th annual Tyler Shipman Memorial Car Show in downtown Frazee!
July 25th 2020, 10am -3pm. E Main Ave, Frazee, MN
All cars, trucks, motorcycles, even bicycles are welcome!
$10 pregistration or $15 at the door!
Sponsors for the 2019 show will be given a coupon code towards purchasing shirts and/or merchandise off of the website.
All sponsors, no matter what level, will be on our shirts for advertising.
Sponsor levels start at $30.
More info to come!
Also check out our facebook page and click going on our event!
https://www.facebook.com/ty...pmanmemorialcarshow/
[This message has been edited by 2.5 (edited 02-13-2020).]