Join Minnesota Fieros Forever and the Fiero community as a whole, as we come together to celebrate love for the Pontiac Fiero, and cars in general.
The festivities begin on July 23rd in the little town of Frazee, Minnesota, leading to an all car Charity show on Saturday, July 24th in downtown Frazee, MN and culminating in a parade on Sunday, July 25th.
More details forthcoming in the near future as we nail down events and fun activities in the region!
Small town charm. Big town show!
The following flyer can not be hot linked from PFF, so save it to your PC, and upload it to any sites you can find! Print it and hand it out! Spread the word about Tyler and the show!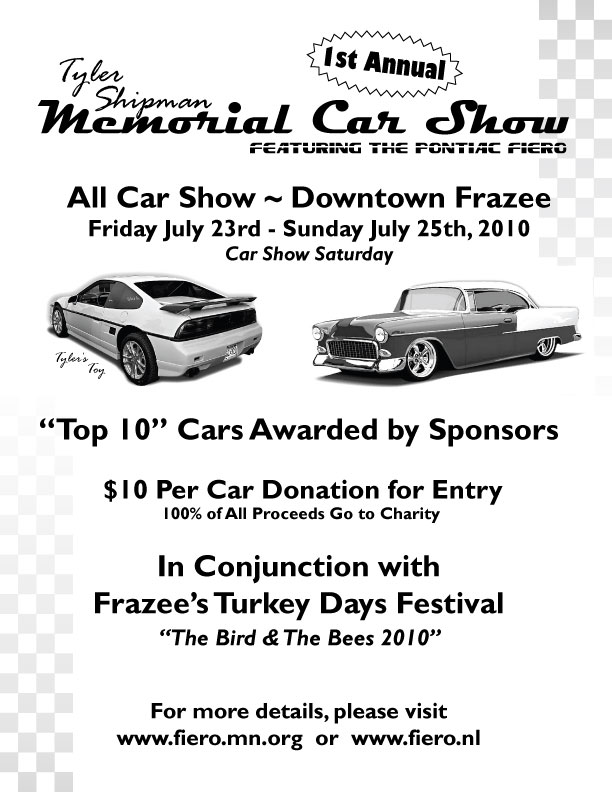 Original Thread
[This message has been edited by Synthesis (edited 02-24-2010).]