quote

Originally posted by Fiero5:
For those of us who would like to join NIFE, can you post that info here please?

Thanks

Steve
Printable NIFE Membership Form
Established in 1991 and incorporated in the state of Illinois in 1994, our club has grown to about 400 members in over 25 states and 3 countries.
Membership benefits include:
— Parts Discounts: 30-35% plus off all new GM parts for your Fiero (no matter where you live!)
— Newsletters: Award winning Fiero Focus Newsletters: Tech tips, Fiero updates, feature articles on Fiero components, general information, used part sources, repair shop recommendations, performance upgrades, etc.
— Club Meetings: Exchange of ideas, tips for repair, upgrades, maintenance, fixes, insurance appraisals, expert guest speakers.
— Club Activities: Car shows (including our own free FIERORAMA!), fall color tour, regional and national Fiero events, get togethers, rallies.
— For Sale Forum: Our web page and newsletter will help you sell parts, accessories, or your Fieros.
— Annual Comprehensive Price Guide: Statistics on ever year, model and options! Don't buy or sell a Fiero with out it!
Just click on the link. You can print out the form and send it to Paul.
http://home.xnet.com/~nife/memberapp.html
All the info is there.
------------------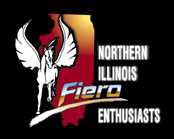 N.I.F.E. Website
[This message has been edited by NIFE_[Dave] (edited 08-22-2001).]