I've been working on this one slowly since its for a Christmas gift so no real rush yet.
It started life as this
https://www.canadiantire.ca...-rifle-1756375p.html
And so far has morphed into this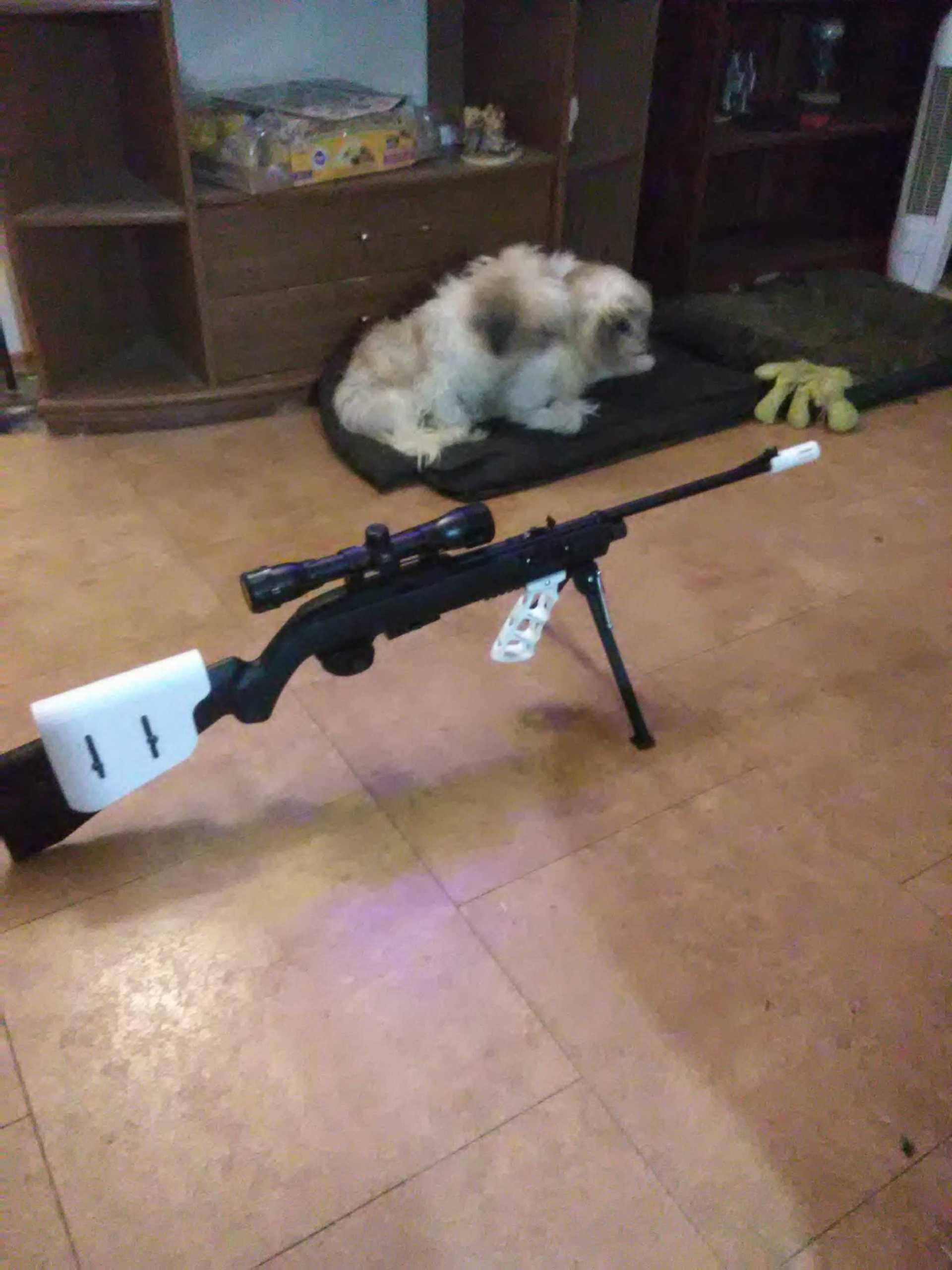 Things you cant see (printed in black) are a 2 inch butt extender, picatinny rail for the foregrip and another on the right front where a laser is going.
The bipod is functional spring-loaded with steel wire reinforcement in the legs. It clears the fore grip nicely when folded. Cheek riser is 4-way adjustable. Scope is a 4x32, and a laser (green or red, depending on what's on sale) is going on the right.
It's still getting a new magazine design that stores spare clips in it (the thing works on a 12-round rotary clip), a couple of sling swivels and maybe a flashlight mount for night rat hunts. Since the kid is under 16 I'm not doing any power mods (there are plenty for it) but its getting the barrel stabilizer, and that flash suppressor actually works as a semi-silencer. Once its all done the white parts are getting Krylon Fusion in black.
Since I got it on sale for $79 bucks a few months ago, the entire build is under $100. Money well blown.
(Yeh, Thats General Lee and Addy in the background saying "what the hell are you doing, dad"

)
[This message has been edited by MidEngineManiac (edited 11-16-2020).]