Up for sale is my Red 1987 Fiero GT with a Chevy 350 TPI engine and 5 speed Getrag transaxle. The car starts immediately, runs strong and pulls hard. I recently installed a set of fully reconditioned small chamber 305 cylinder heads to correct stem seal / guide issues. The rear subframe has updated solid cradle mounts. Note that the AC system is incomplete and non-functional (the heater works great), the car has a functional JVC stereo, power windows, power brakes and manual steering. At low speed the steering requires manly effort but once rolling the car is easy and fun to drive. This past summer I installed a radiator fan temperature controlled relay system and replaced the rear hubs and front wheel bearings.
The car has the factory sunroof, recycled Recaro seats, Netami 4 point belts, aftermarket Sun tach, a mechanical coolant temp. gauge and a Grant 13.5" dia. steering wheel. I removed the factory door armrests and replaced them with strap pulls for seat bolster clearance. The hinge pins and bushings were replaced on the drivers door, I have an extra kit for the passenger side. This Fiero also came with factory power door locks that try hard but just can't cross the goal line anymore.
In terms of running gear this V8 swapped Fiero has upgraded brakes with larger rotors front and rear as well as upgraded springs and struts. The larger front brakes are Grand Am and rears are a Cadillac caliper on a Chrysler rotor. The Cadillac calipers have a provision for the parking brake but it is non-functional. The Nitto Motivo tires were new in 2017 and are sized at 215/45/17 and 235/45/17 on 7" wide rims. The struts and shocks are KYB, the lowering springs and HD sway bars are made by Eibach and sold by the Fiero store. The car comes with a large folder of receipts, a Pontiac factory service manual and a few spare parts plus misc. EFI sensors.
This unique sports car is priced at $6,900.00 or best offer. Send me a PM if you have any interest in a mid engine V8 sports car made by GM at les than 10% of the cost of a new C8 Corvette. * The car is located in Blaine Minnesota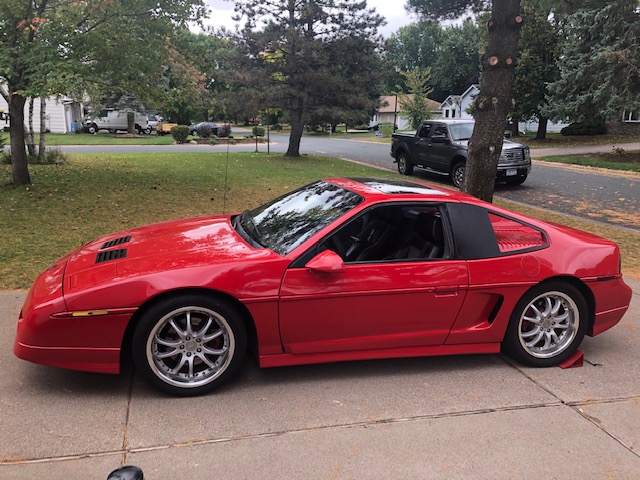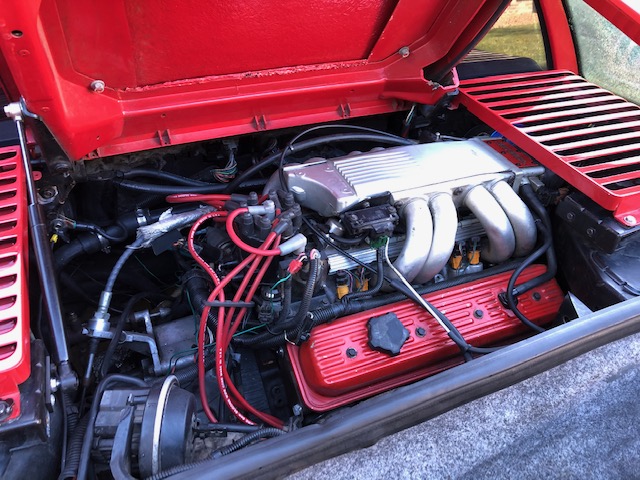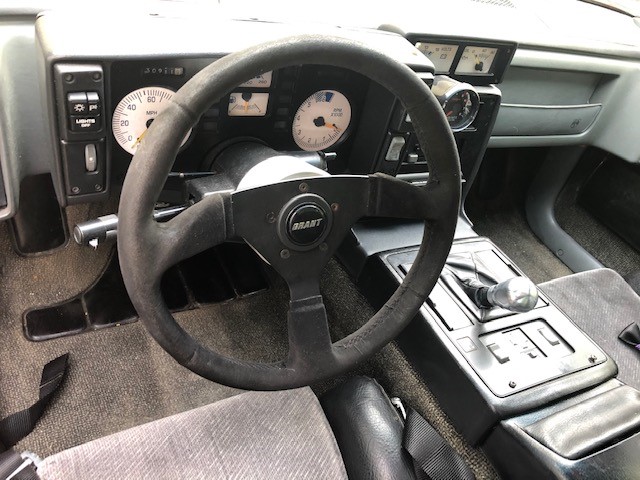 [This message has been edited by RWB 87 GT (edited 11-20-2020).]