*** SOLD ***
Hi Everyone, I have a custom fiberglass center console designed to house an 8" subwoofer between the seats. This replaces the factory armrest and center "glove box". I don't recall who the original producer of this part was, but after I purchased it I fiberglassed in plywood on the underside and back to make it a sealed enclosure. The plywood has Dynamat Xtreme applied to prevent unwanted harmonics. Also installed is a speaker wire terminal and 8" Kicker subwoofer with grill (details below). The enclosure is painted flat black, but could be upholstered.
Subwoofer: Kicker CompVR 07CVR84, 8" subwoofer with dual 4-ohm voice coils
https://www.crutchfield.com...-CompVR-07CVR84.html
I will sell the enclosure with or without the subwoofer, however it has been drilled for the subwoofer and grill mounting, so certain holes may need to be filled if this changes.
Enclosure only: $150 + shipping
Enclosure & subwoofer: $175 + shipping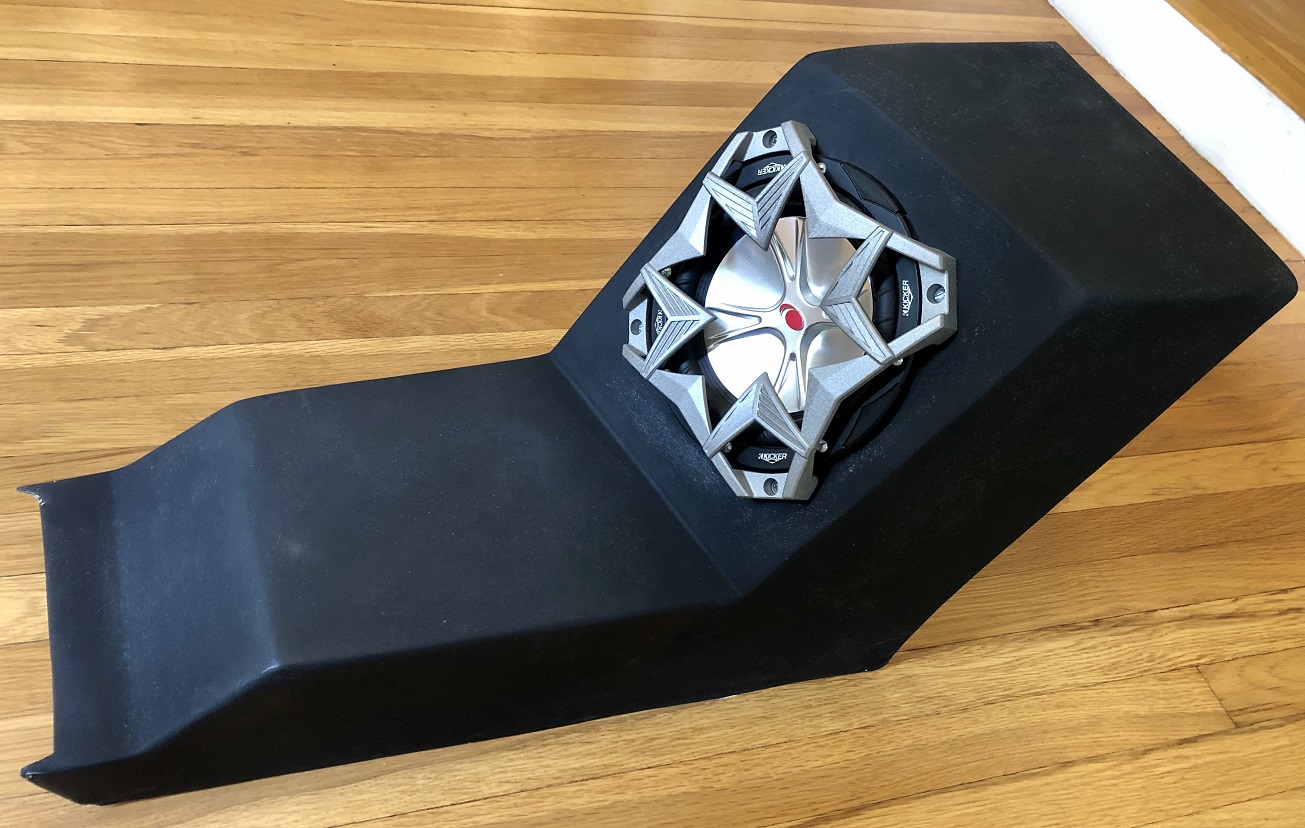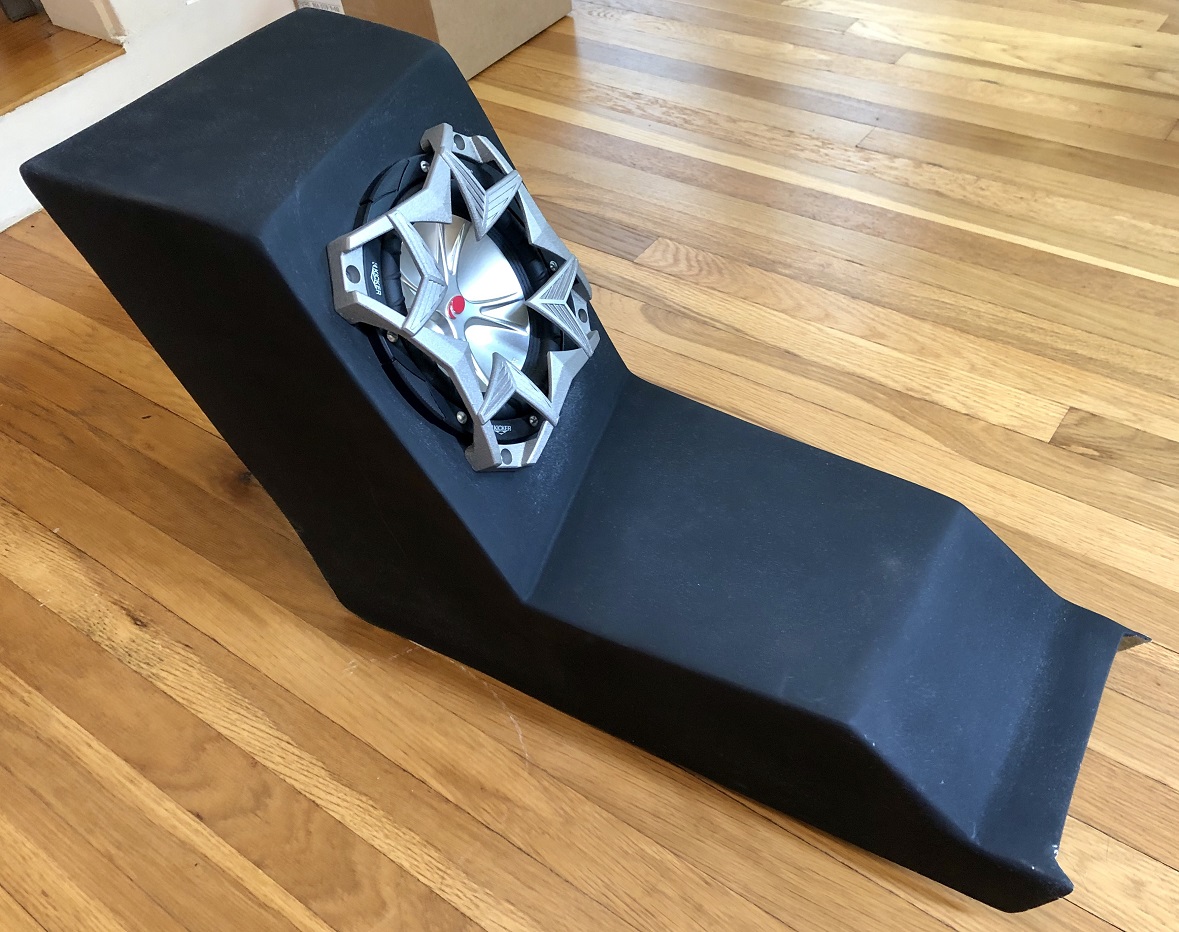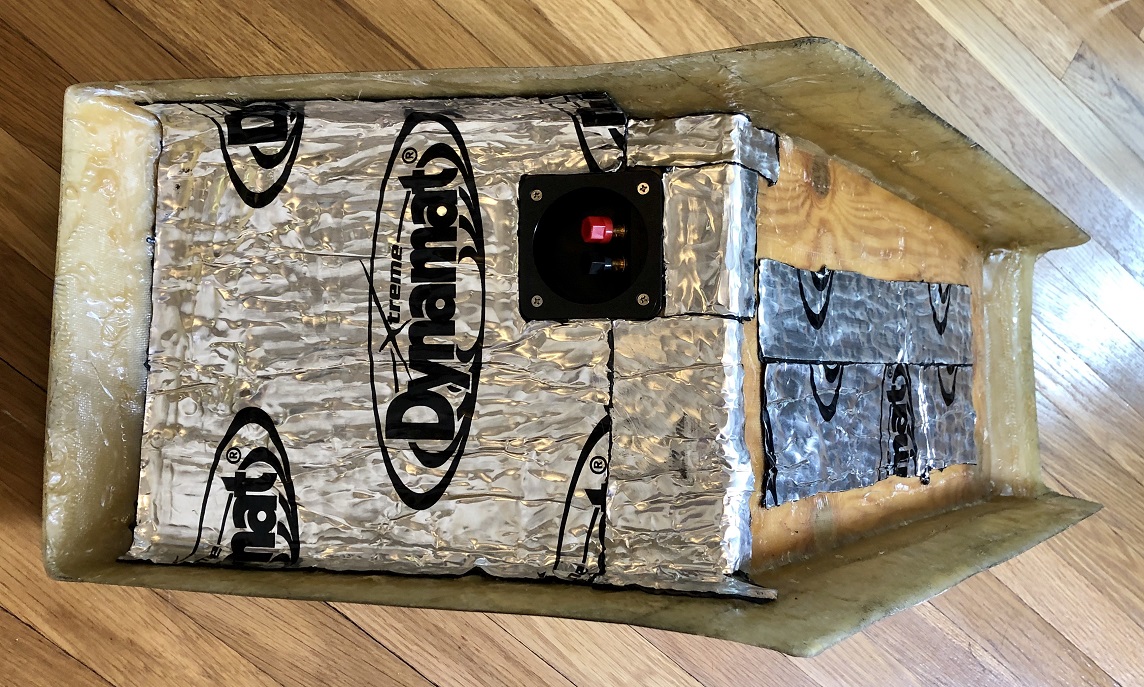 [This message has been edited by renderareason (edited 07-02-2020).]