Picked up a couple rough rides this week. Not sure about parting them out or even selling whole. Both have clean titles and no rust that I've found so far.
88 Formula roller. Missing the 5 speed. Engine is unknown condition. Interior pretty rough. decklid is trashed.
87 SE Duke with the head missing. 3 speed. Little better shape interior wise. Body is ok. needs a hood.
Came across both this week, so I grabbed them just in case. Anyone looking for a project?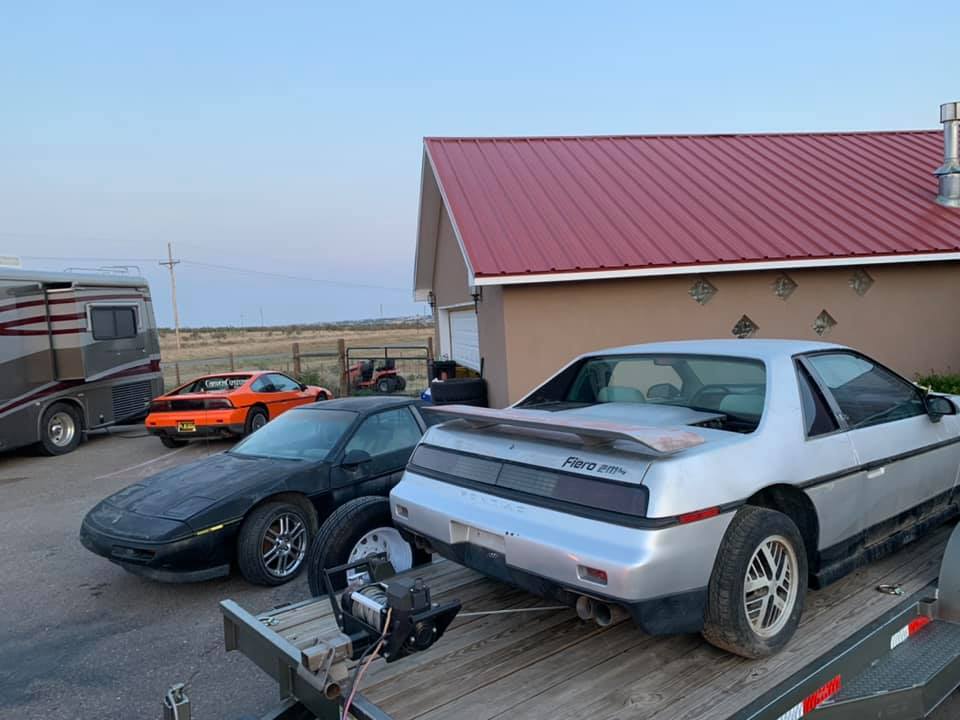 ------------------
Currently looking for another Fiero build...
11 CTS-V Coupe
19 Silverado Z71
14 Silverado 2500HD
86 Turbo GT 5 speed
88 Formula 5 Speed
87 SE auto