CLEAN CARFAX - NO-SMOKING - NO-EATING - CLEAN TITLE - WORKING A/C
5-year restoration with cradle replacement and engine rebuild just completed last year. All the upgrades you'd expect with some you wouldn't, like OnStar with Bluetooth. New black carpet & Mr. Mikes seats with massage and heat. 195k on car, 3k on rebuild. New tires, brakes, windshield and exhaust just done. Full details below.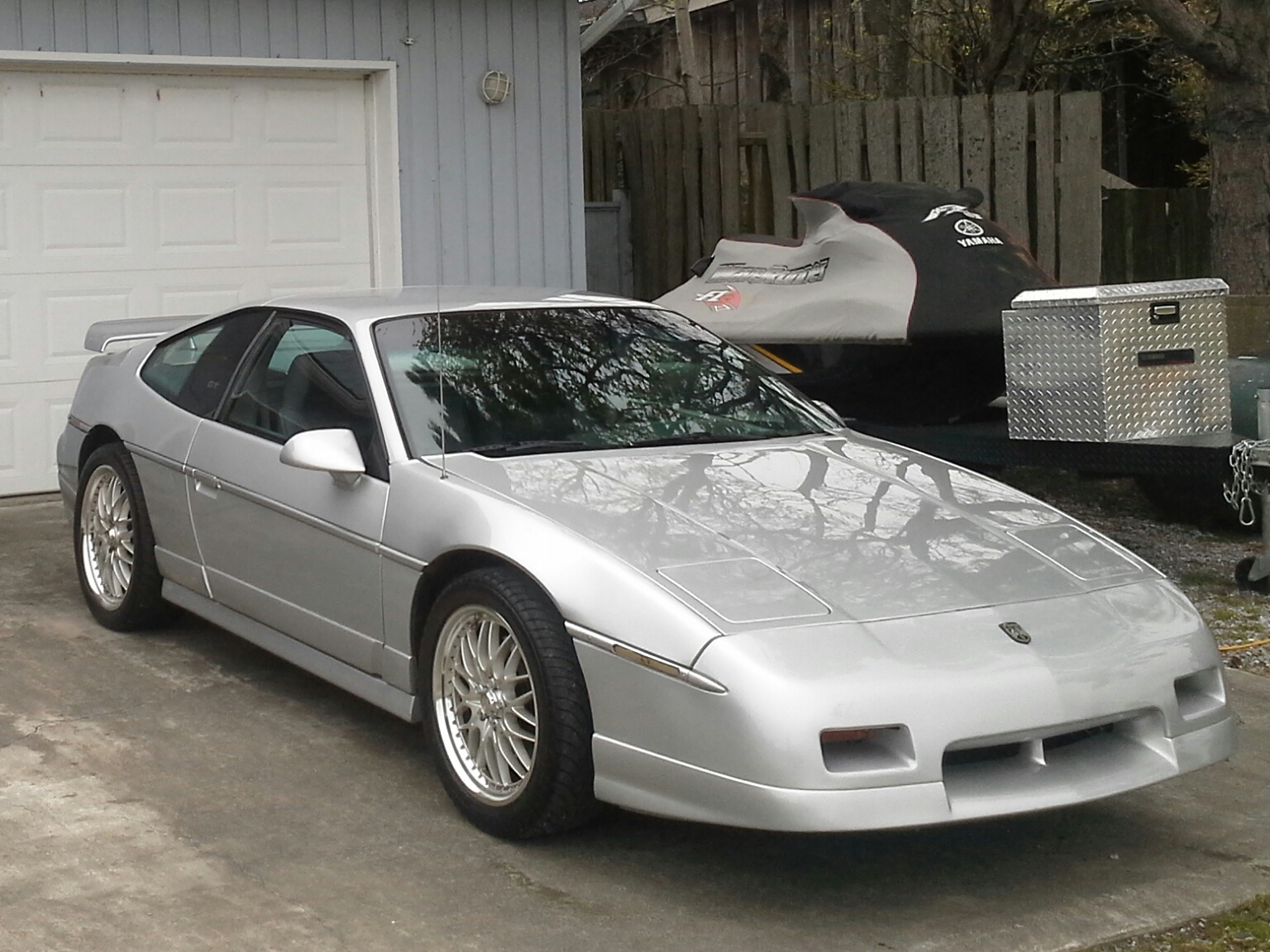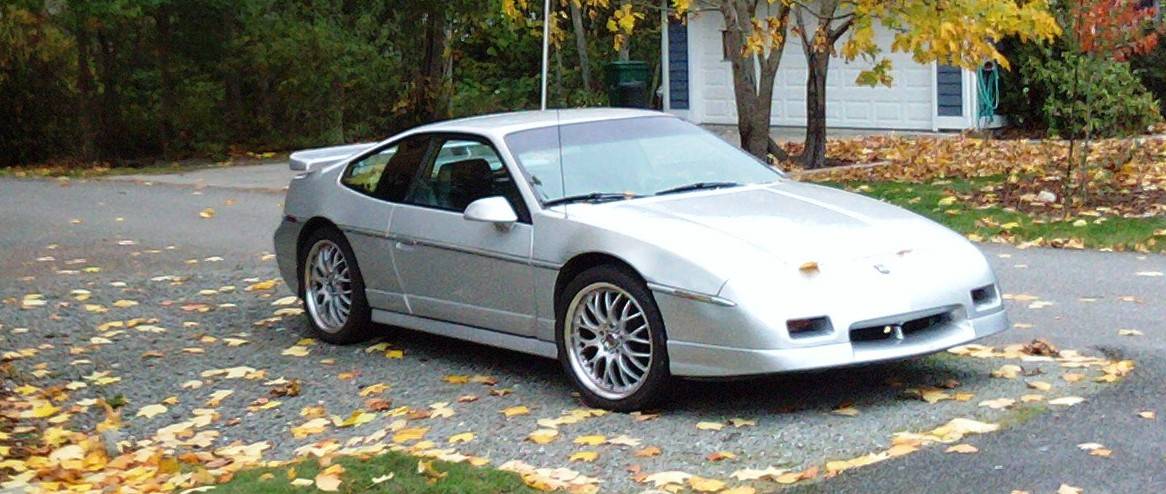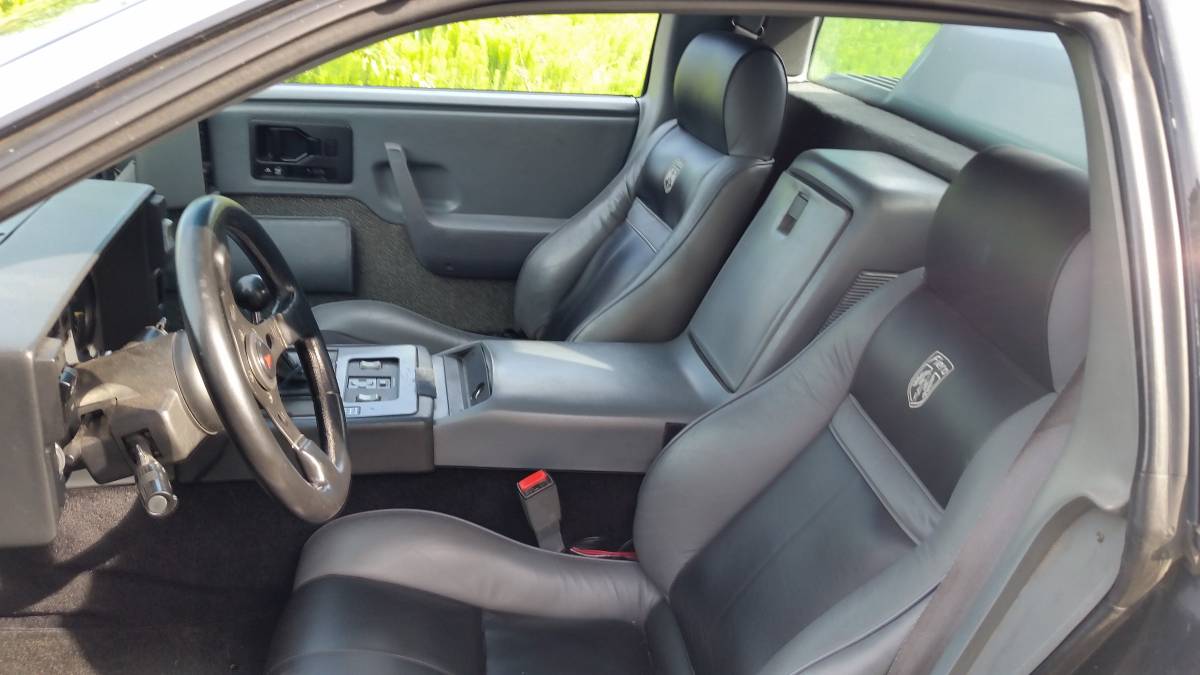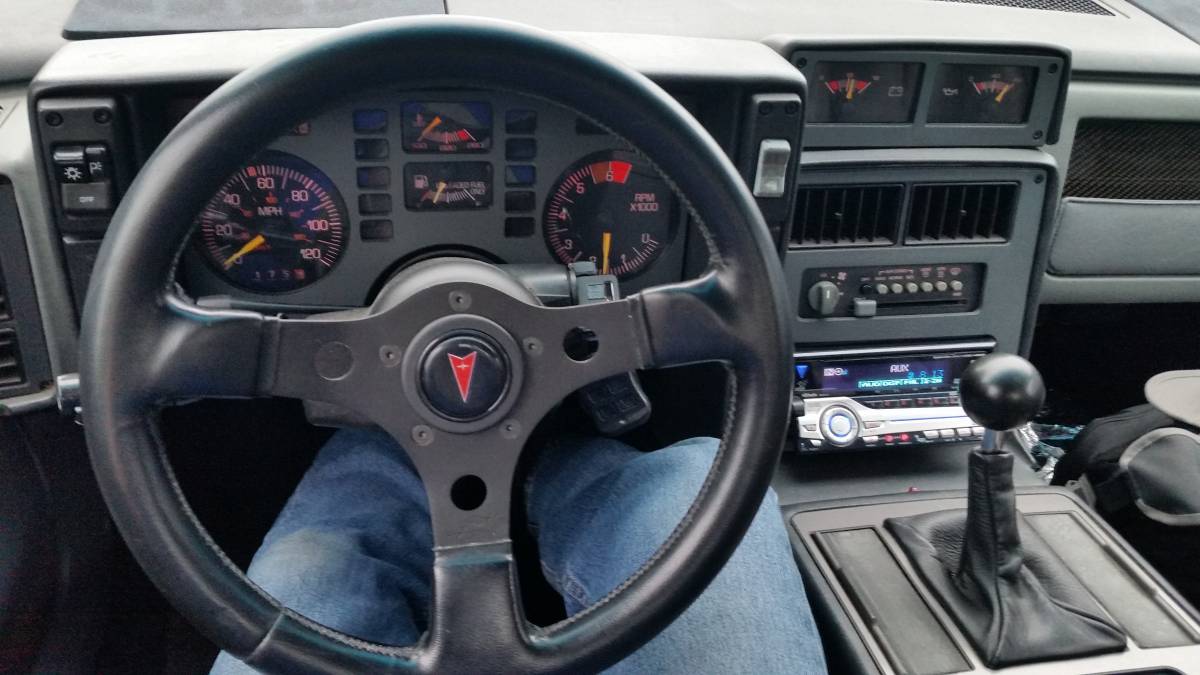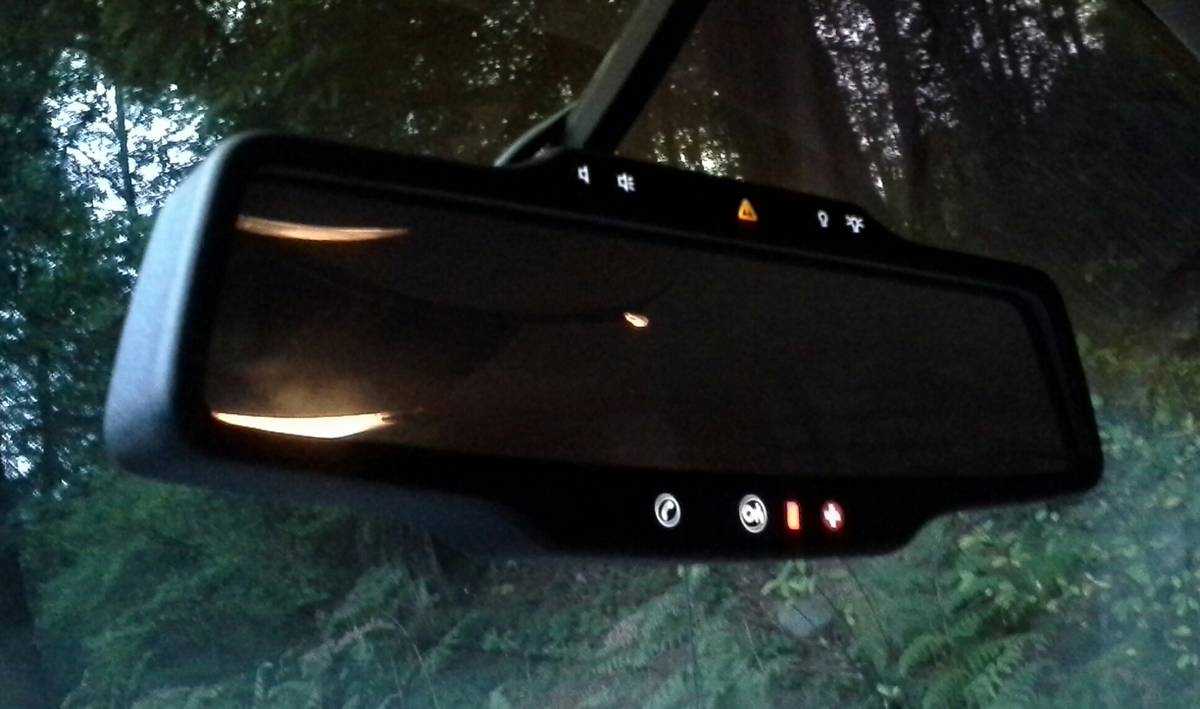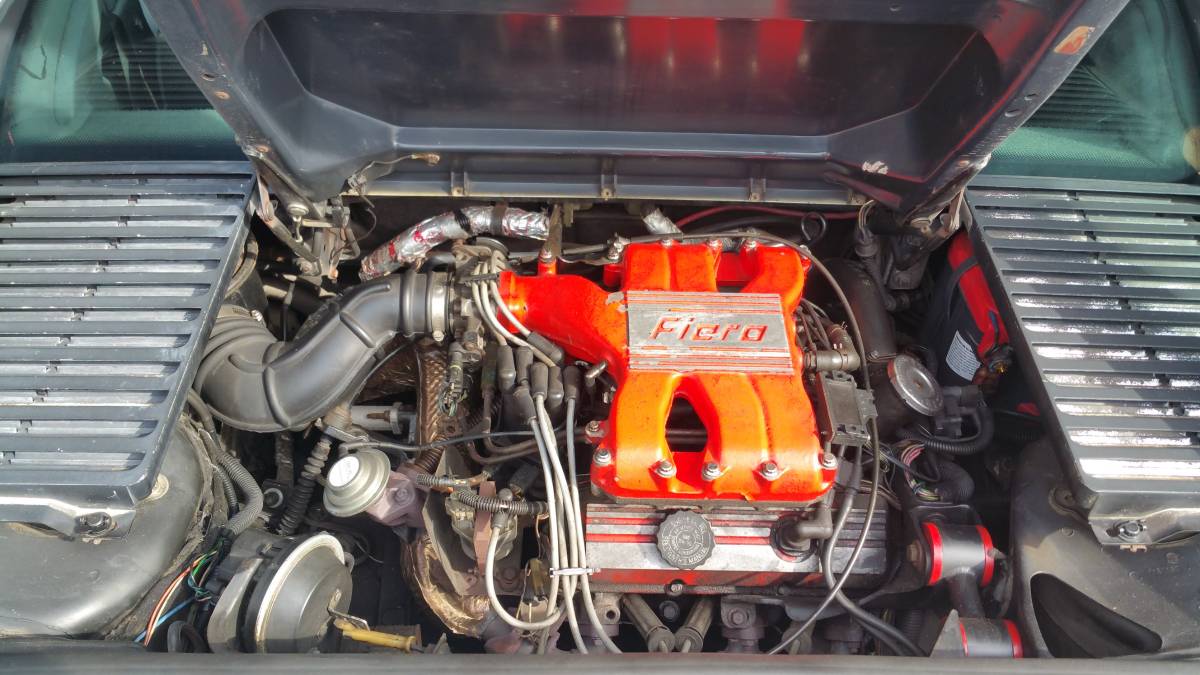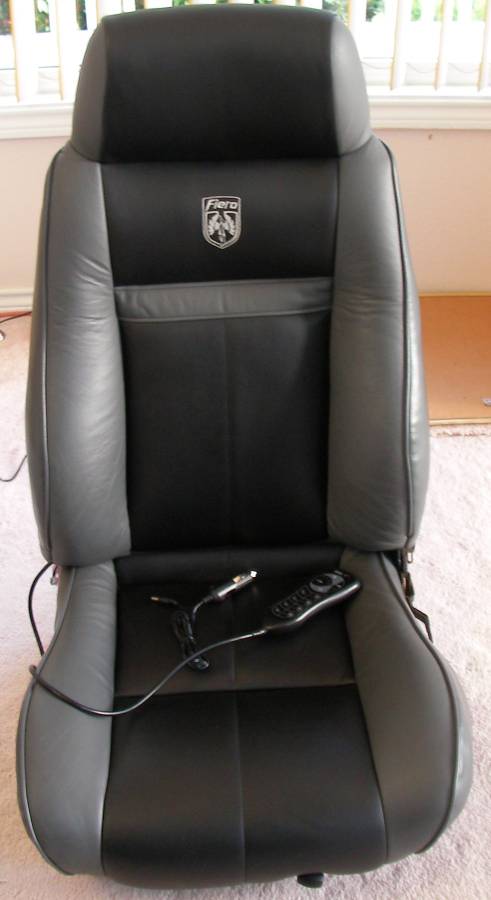 === ENGINE UPGRADE ===
1995 L32 3.4 longblock from a Camaro (done in 2001 and documented at fiero34swap dot eleventenths dot org) with a Crane 2030 CompuCam, 160hp/225tq (dyno verified at 136/194 at the wheels). This engine does not leak oil and addresses the oil-starvation, bearing and connecting-rod failure problems of the 2.8, with another 36 cubes to boot. This engine is utterly bulletproof, quick, and a hoot to drive with ample low and mid-range torque. All emissions equipment is unchanged, fully functional and compliant.
=== ENGINE RESTORATION ===
In the most recent restoration, a full top-end engine rebuild was performed including 3-angle valve grind, compression tested, rod & main bearings mic checked, new head gaskets and all other top-end gaskets replaced, new timing chain & gears, flushed & tested 17GPH injectors with new O-ring seals, new fuel filter and replaced main fuel lines, new spark plugs and wires, new A1-Cardone distributor/cap/rotor, ignition module, replaced EGR pipe & EGR system validated, crossover pipe & insulation replaced, vacuum lines tested and verified, upgraded hi-torque mini-starter from a supercharged 1996 Grand Prix GTP, new exhaust downpipe gasket, new exhaust manifold gaskets and studs, rear exhaust manifold replaced, new engine & transmission mounts, all new rear subframe & rear suspension, new rear subframe bolts, new rear Dickman zero-lash endlinks and bushings, new rear tri-link bushings and bolts, new parking brake cables, new rear brake pads, new wiper motor, new heater core, R-134A converted, alternator replaced with upgraded Corvette 105-amp CS-130, new compressor belt, new serpentine accessory belt, and a serpentine accessory belt-tensioner kit installed to eliminate the belt-squeal problem common with all Fiero V6s. Engine oil and coolant were obviously drained and flushed as well, and all deteriorated hoses were replaced.
=== TRANSMISSION ===
The aluminum 5-speed Getrag 282 transaxle has received a new clutch, new master cylinder, new upgraded Dickman selector cable with aerospace-grade heat shielding, new Dickman slave cylinder, new banjo bushings, rebuilt shift linkage, upgraded axle-support bearings and synthetic transmission fluid. It has none of the clutch problems that plague other Fieros and shifts buttery-smooth through every gear.
=== INTERIOR ===
PW/PL/PM. New black carpeting with extra sound-deadening underneath, floorpan restored, freshly redone black/gray two-tone Mr. Mike's seats with unique quad-zone massagers & heat, Dickman power-window boosters, new Dickman leather shifter boot, OnStar with Bluetooth integration, yes, OnStar with Bluetooth integration, Kenwood stereo with Aux-input and Kicker speakers. Remote keyless entry, and Grant GT leather steering wheel with Pontiac crest logo. The doors have snug-fitting new strikers and the driver-side upper hinge pin has been replaced. Rally gage cluster with Oil Pressure & Alternator Voltage. All gages are functional.
=== EXTERIOR ===
17/18" staggered Konig Imagine wheels with 225/40/17 and 245/40/18 tires, upgraded 12" Corvette brakes (West Coast Fieros kit), 1" front balljoint lowering kit for larger front wheels (no effect on ride or handling), new polished stainless-steel tailpipes, Class-2 trailer hitch with 7-pin wiring connector, and rebuilt pop-up headlight motors so they actually work. The speedometer gear in the transaxle has been replaced to calibrate it for the larger rear tires. Rear taillights have no delamination and have been upgraded to LEDs in the PONTIAC center illumination. In 2008 I had the mirrors, moldings and rear wing & stanchions painted, and the front & rear bumpers in 2011, but it has never been in an accident. The passenger-side quarter window cracked and has been replaced in 2020 and there are some scratches to the rocker panels, fastback buttresses, roof and decklid.
=== MISCELLANEOUS - RECENT BATTERY, A/C & EXHAUST WORK ===
As of January 2019 the exhaust has been replaced and the entire A/C system has been overhauled. It has received a new A/C compressor and accumulator with all O-rings replaced throughout, proper flush, vacuum test and recharge of the A/C system, with new, fully upgraded pressure sensors and wiring, and the R-134 A/C is fully operational. The new compressor has a lifetime warranty. It has also received a new, larger group 78 Optima Red Top battery (900 CCA) and an all-new Ocelot catback exhaust from the Fiero Store, with new Magnaflow catalyst and new polished stainless-steel tips.
[This message has been edited by crazyd (edited 06-16-2020).]