I have my eye on a Formula, and I would like to sell this car to help fund the new(er) one.
I have an 87GT that runs and drives, but I would not daily drive it yet. I have done some work to it, but never finished getting it completed. Car is stock, as far as I know, with only the exhaust having been messed with. Car is automatic, has sunroof, performance sound, power windows and mirrors. I have the original lace wheels for the car, but they should be reconditioned if you want to use them (peeling and oxidation).
I also have an 86SE parts car, that has been almost fully disassembled into a rolling chassis (still have all the parts), and a few parts from an 85SE, that can be made into a package with the 87GT for a little more money.
I only have this one picture of the 87GT. I will try to get some more pictures and a video this week, as time permits.
I can not deliver, because I sold my truck, and have no way to safely haul it.
I hold a free and clear Michigan green title, in my name, for both the 87GT and 86SE.
I see prices all over, but being a running driving car, I'd like to see $1000. I am open to negotiations, if you come out and see the car. I will not respond to offers by any means other than face to face talking.
Text me anytime, though I may not respond until daylight hours (989)513-5433. If you call, please only do so between 9am and 9pm Eastern time; I do not answer phone calls from unknown numbers, so you may have to leave me a quick message and I'll call you back.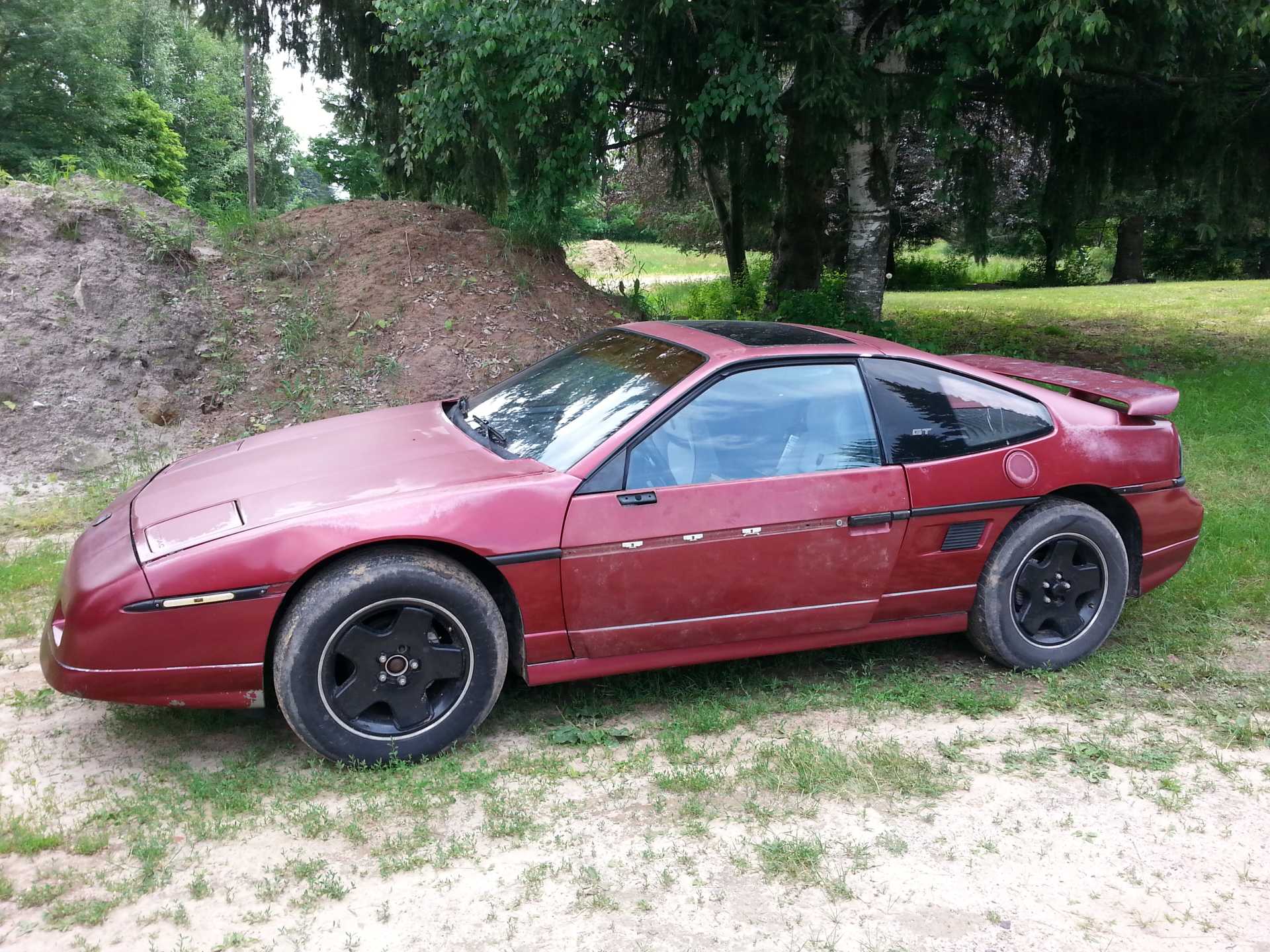 [This message has been edited by jlhuber (edited 03-22-2020).]