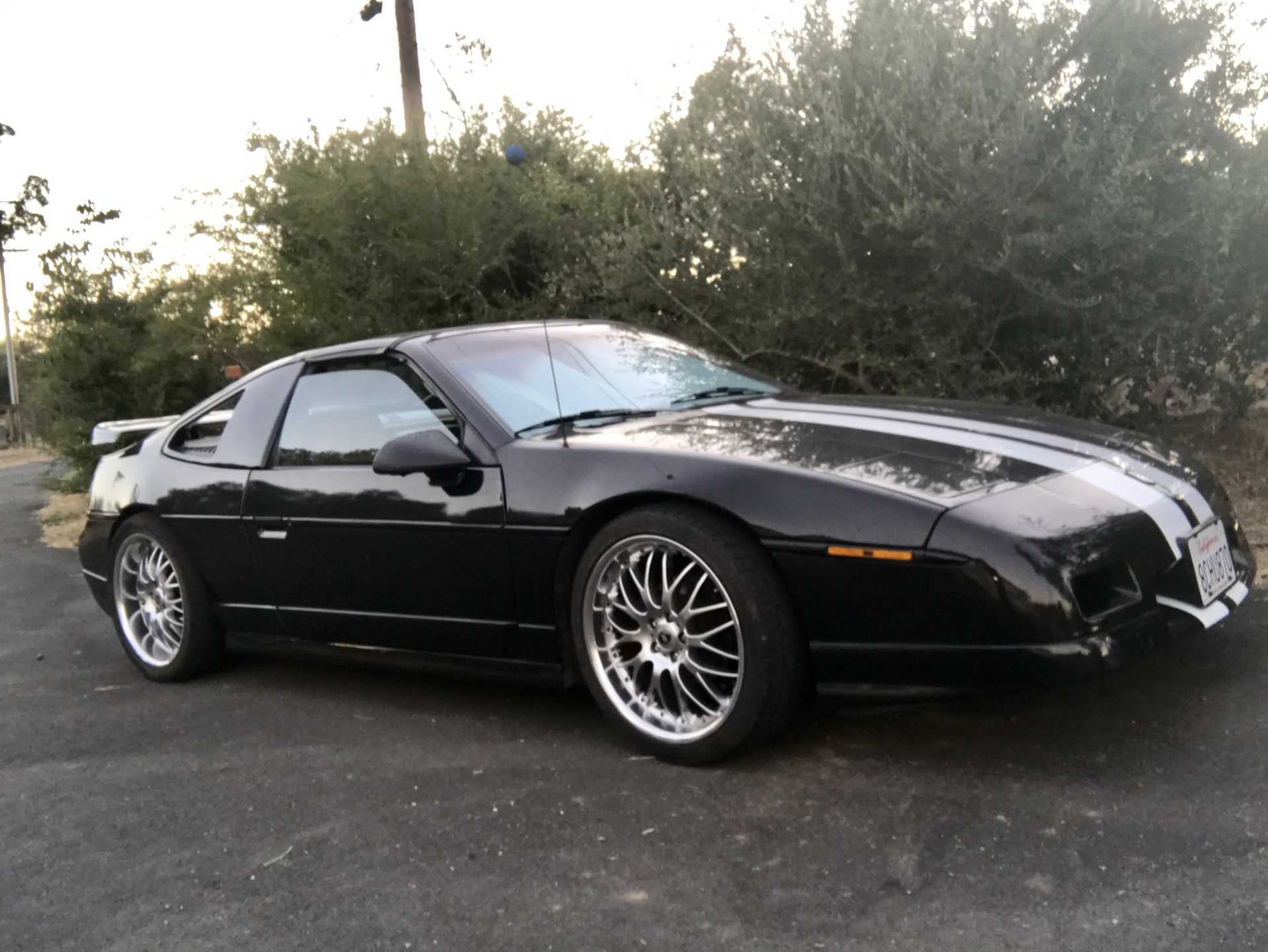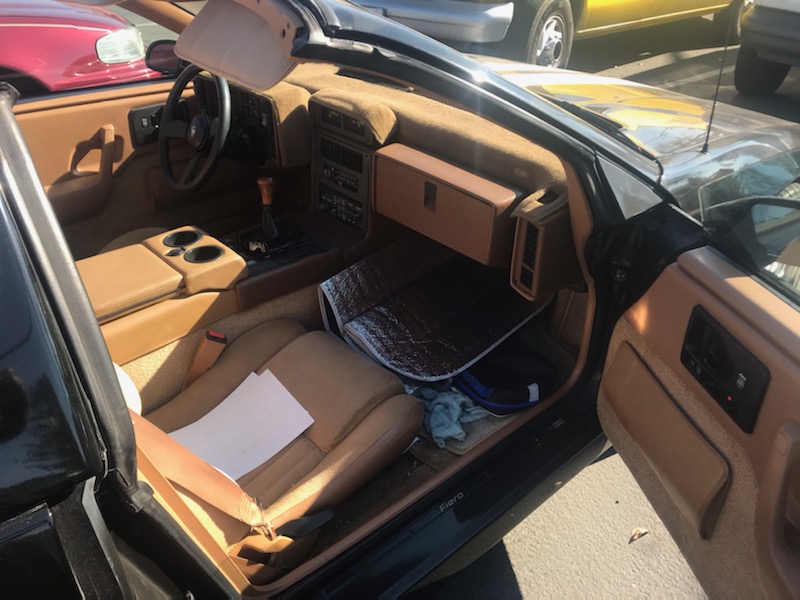 [img]http://images.fieroforum.com/userimages/Crasian/16D 0C263-D978-48FE-BD2A-47AB35027BE6.jpeg[/img]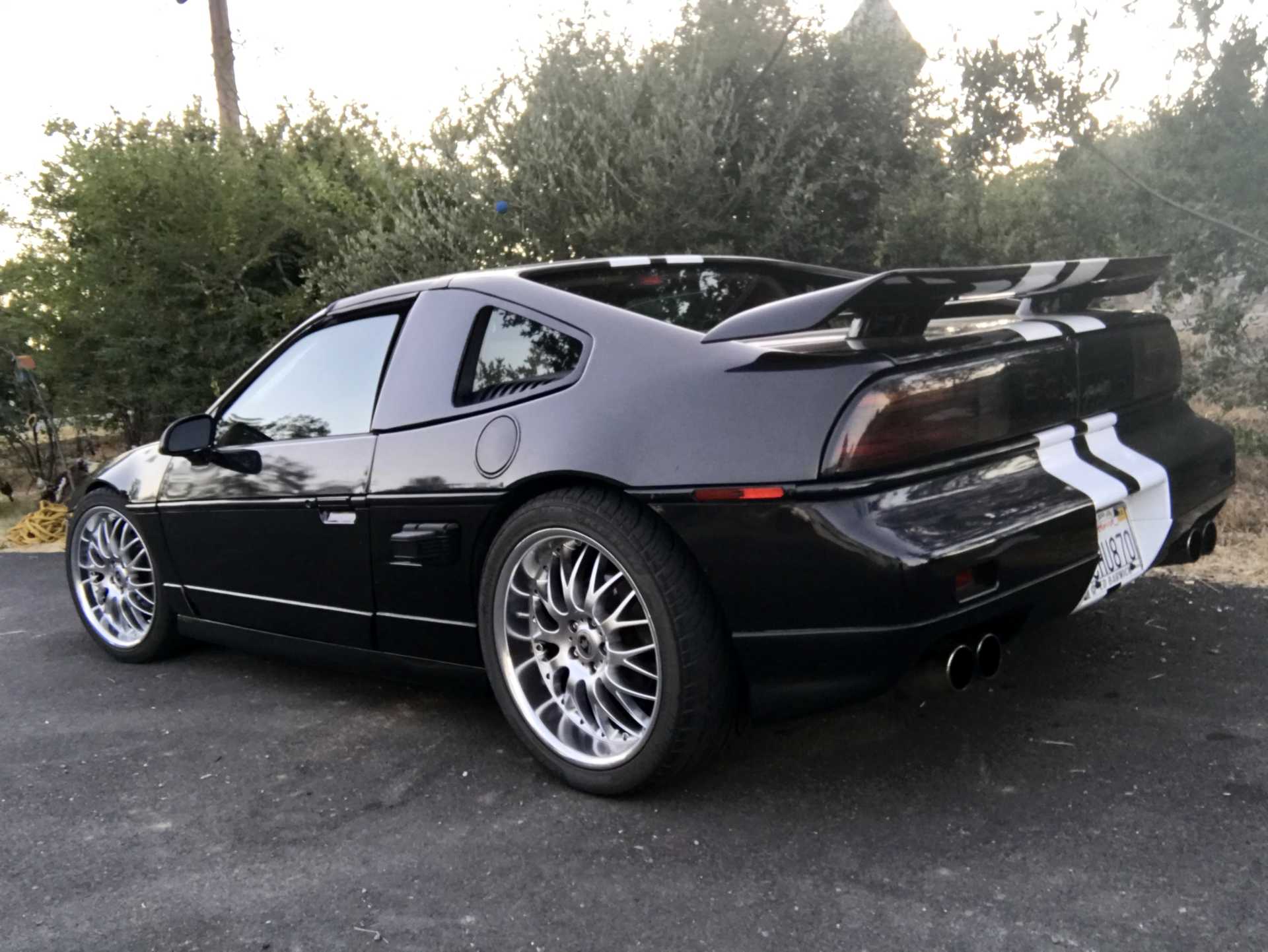 1988 GT T-top. It's the #8 factory CJB car. Black with painted white racing stripes, Beachwood interior. I owned it for about 2 years. Clean Ca title and no rust.
-stock Getrag 5 speed and original 2.8 engine, 114K miles
-power everything except rear defrost and Lumbar
-RCC front coilovers with 12-way adjustable Qa-1 shocks, all rebuilt
-WCF rear coilovers
-rack and pinion rebuilt, rest of suspension rebuilt also
-Fieroguru's Lateral Relocation brackets
-Big Brake booster mod
-SpinTech muffler, sounds amazing
-Automatic belt tensioner, bunch of Rodney's stuff here and there, Beachwood glovebox, cup holders, short shifter, etc, etc
-18x7 front 18x8 rear Monarch wheels, tires still 60-70% remaining tread
* previous owner did the clutch, fuel pump, and heater core at 90K.
Never been in an accident. Interior is in great shape, TAILLIGHTS are EXCELLENT, the paint is decent (only small scuff on left front bumper/ hood from it rolling into the garage door), everything works including the A/C and park brake, the car can be driven anywhere, super reliable.
I have a bunch of T -top seal, gaskets, and end caps ALL NEW. I am a retiring car mechanic and I have fixed near everything to work like it should.
$6500 / Make reasonable offer. Registration is current. Text or call 707-225-5141, I am moving and seriously downsizing due to health problems, I'm asking a lot less than what I have spent on it, thanks for looking guys -Crasian
[This message has been edited by Crasian (edited 01-13-2020).]