This is a used kit I picked up used several years back and never put it to use. I am cleaning up the garage and wanting to free up some space for my winter projects...
The kit comes with:
Lower shock mounts(lower a-arm needs to be cut to allow this part and shock to pass through it).

QA1/Carrera shocks - they use a snap ring to support the coilover sleeve - these shocks are junk and need replaced, but are included so you know the dimensions and part #.

Threaded sleeves to allow ride height adjustment

7 x 300 QA1 springs

Upper spring perch spacers (allows the coil-over spring to center on the larger open hole in the front crossmember.

Original RCC instructions
New this kit cost $495+ shipping in 2005 when it was purchased.
Asking $400 shipped in the US, but open to offers.
Here is the kit and what is for sale: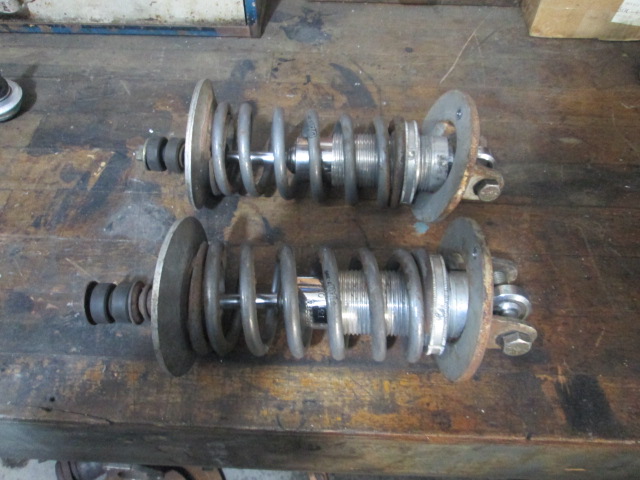 Here is a picture of the shock snap ring setup as well as the missing rod end bushing: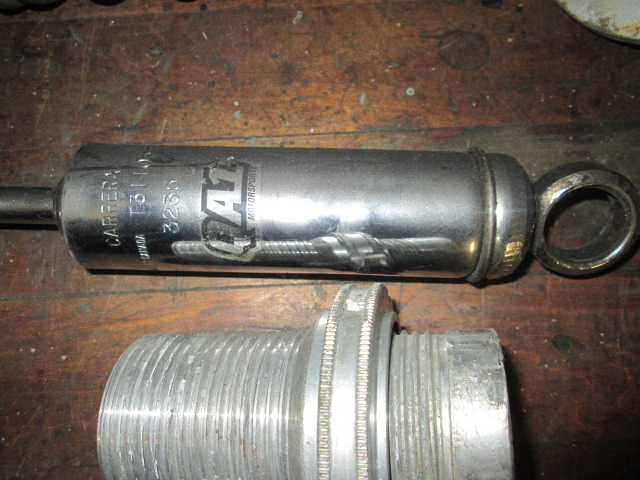 RCC Instructions: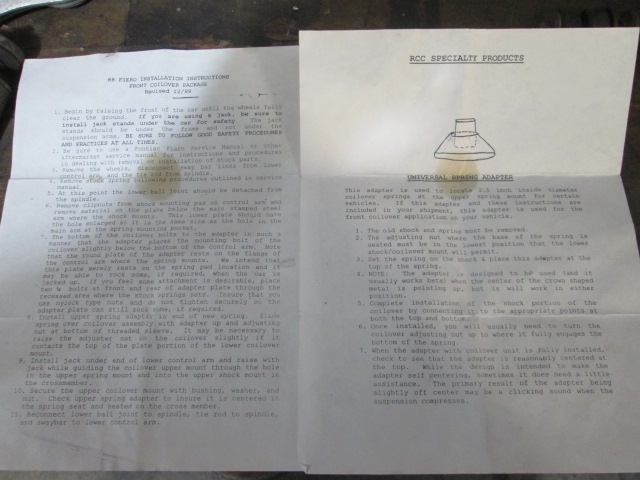 Modification needed to lower a-arm (lower a-arms not included in this purchase):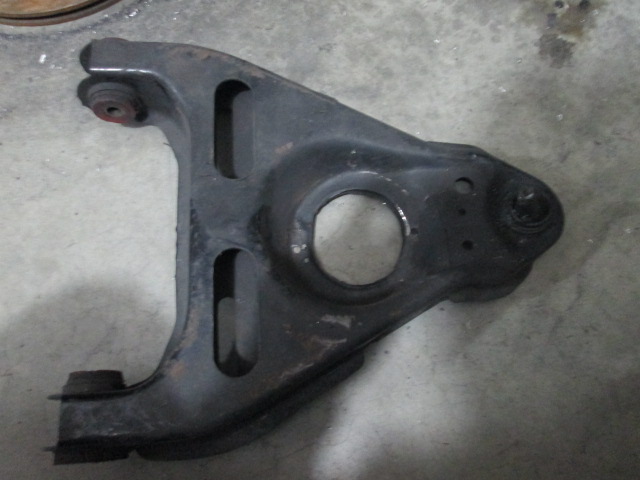 How the lower shock mount installs in the lower control arm: