I`m ready to start selling these sill plates.
Here are the first two.
The GT is sold but I have the plain Fiero left.
I will be turning out a few more pair this weekend.
I will also be working on the Formula lettering.
The small holes you see in the edge is just to hold the piece as I`m routing it.
That edge won`t be seen as it slips up under the rubber door weatherstrip.
These will attach with provided double sided tape.
The aluminum flashing that shows through the lettering can be left as is or you can paint it to match your car.
It is just held in place with electrical tape.
They will be 50.00 including shipping for the lettered ones and 30.00 including shipping for plain ones (no lettering)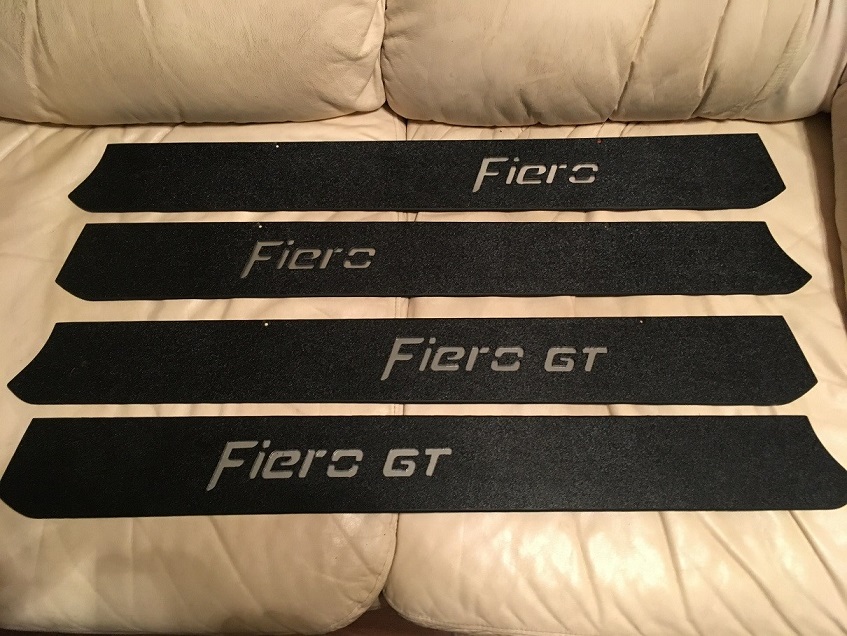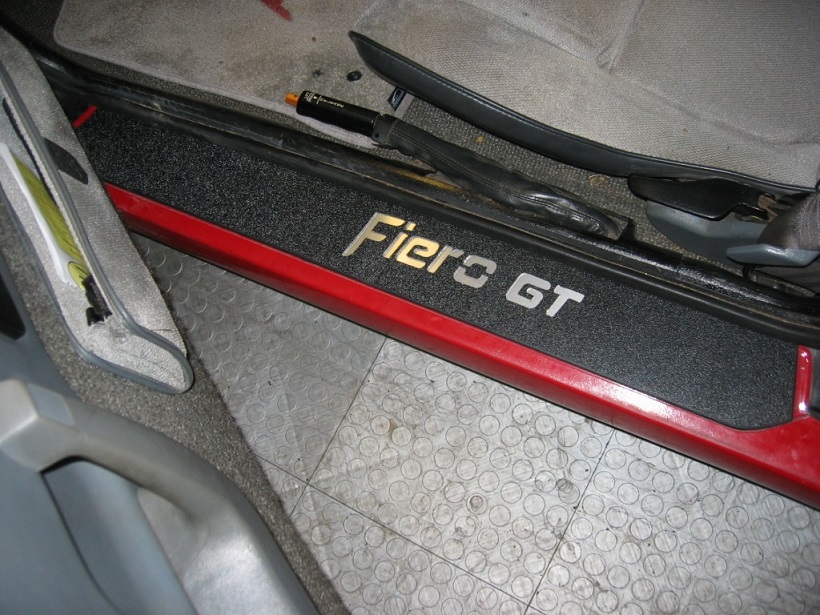 [This message has been edited by TXGOOD (edited 09-08-2017).]