Below is a picture of the UT4 radio I had just installed in my GT last summer, and then replaced with a Monsoon from Fiero Tom this past week.
I love the Monsoon, so this one should go to someone that appreciates it.
This was a plug and play installation into my '88 with no adapters needed, and no modifications to the mounts or rear support bracket.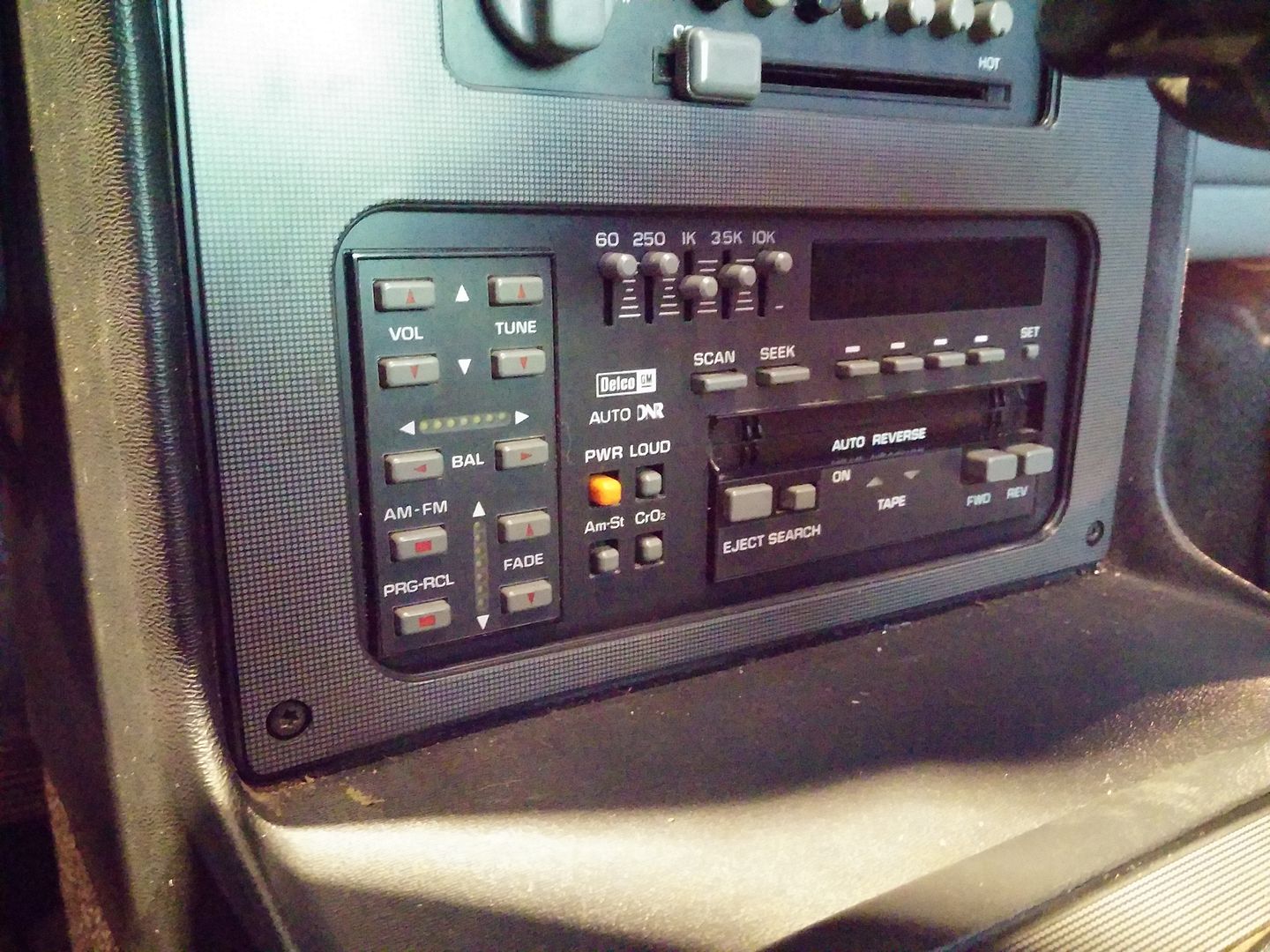 Not really sure what to ask for it, so open to offers plus shipping.
First person to offer me what I paid for it (nope, not telling ya

) gets it plus shipping!
One thing I noticed when I did have it installed was that it did not tune in far away stations like a more modern radio, (but then again I live in the middle of nowhere) and seemed to need to warm up a bit before it worked perfectly.
Never tried the cassette either, so consider that when making an offer.
There were issues with these back then according to my research, which is why they quit offering it.
May have even been a recall?
All offers considered..... and just for the record, this seems to be available only up until 1987 / very early '88 according to all the owners manuals I have access to.
Not showing up in my '88 manual, but is in the '87.
When I bought it, I was told it was out of an '88 GT, so who really knows?
From what I have read, it was a $500 option.... wow, that was a lot of money back then!
That comes out to about 3% of the total cost of a new '88 GT?
Oh yeah, this is an AM Stereo radio.... like how many am stations are stereo anymore.

.............
Well I'll be danged, did a quick search and there must be at least a dozen am stereo stations in the country.
http://meduci.com/stations.html