Hard times is forcing me to sell my beloved Fiero. Many have seen the posts of the build here on Pennocks and know what the car has.
I am posting the sale here on Pennocks and is posted on AutoTrader as well.
1987 Pontiac Wide Body V8 Fiero.
V8 Archie Wide Body Kit w Wide Front Fenders
1993 Cadillac 4.9 (300 Cubic Inch) Port Injection V8
1993 GM 4T60E 4 Speed Automatic Transmission
Rear Coil-over Setup with shorter struts
12 Front and Rear Cross-Drill and Slotted Rotors
4 Piston Aluminum Calipers on 4 wheels.
Stainless Brake Lines
3 Core Aluminum Radiator
Front 18 x 8 Avante Guard M310 Wheels with new 215/35 x 18 Tires
Rear 19 x 11 Avante Guard M310 Wheels with 315/30 x 19 Tires
Custom Flowmaster Exhaust
Custom Hi-Flow Air Filter System
Cold A/C
Anti-Theft System/ Remote Entry
5 Touch Screen Audio/ Visual System with GPS/ Bluetooth/ IPhone Input
Auto Meter Gauge Cluster: Water Temp/ Oil Pressure/ Voltage Meter
Mr. Mikes Leather Seats
Tinted Windows
HID headlamps
Fresh Tune Up/ Spark Plugs/ Wires
Recently Exhaust Manifold Gaskets Replaced
This car is a south Texas car and has absolutely NO-RUST, it has never been in an accident and is in awesome shape. The car itself had over 100K but everything has been inspected or replaced. The engine was installed in 2009, I installed low mileage (75K) V8/auto engine configuration right after I bought it. The engine and transmission have been extremely reliable and really propel this small car. People discount the V8 saying a 3800SC is better, but this engine puts out 220HP and 300 ft/lb of torque, which really propels this car. The wide-body kit was installed in 2012, last year I had the car apart and repainted it gloss black. The interior is in superior condition and the seats were recovered with Mr. Mikes ($699.00) leather seat covers. The car has a 5 Touch Screen audio Visual system that plays DVD s and has a GPS feature for navigation, it has Bluetooth connectivity and will connect to your iPhone/iPod to play your favorite playlist. The Kicker speakers (4) were installed last year and sound great. A/C Works Great!!!
To build this car withe the Mad-Arch widebody kit after assembly, paint, and descent wheels is almost $10K
Price is $12,500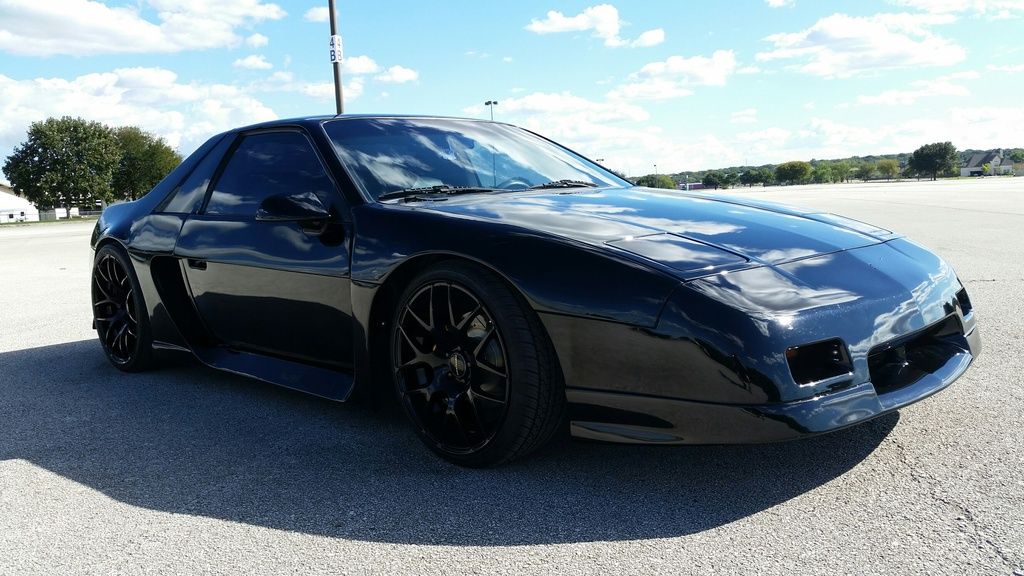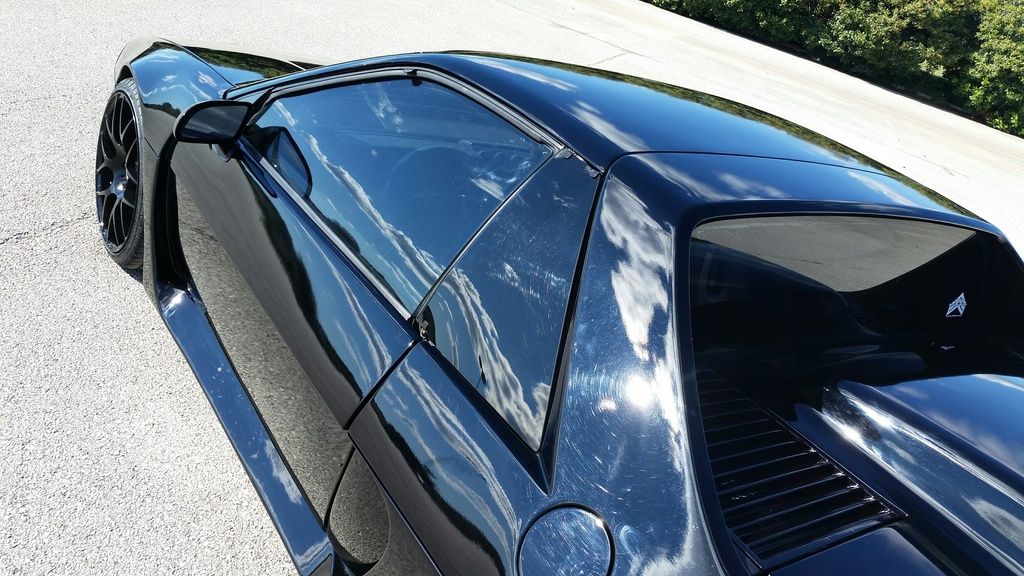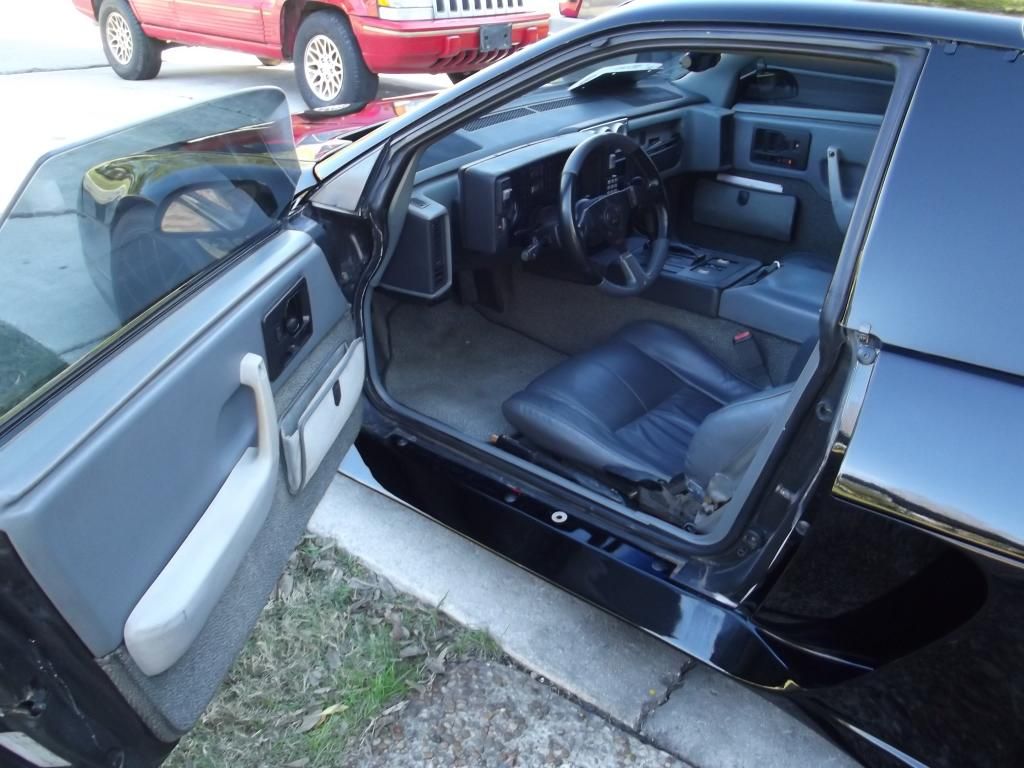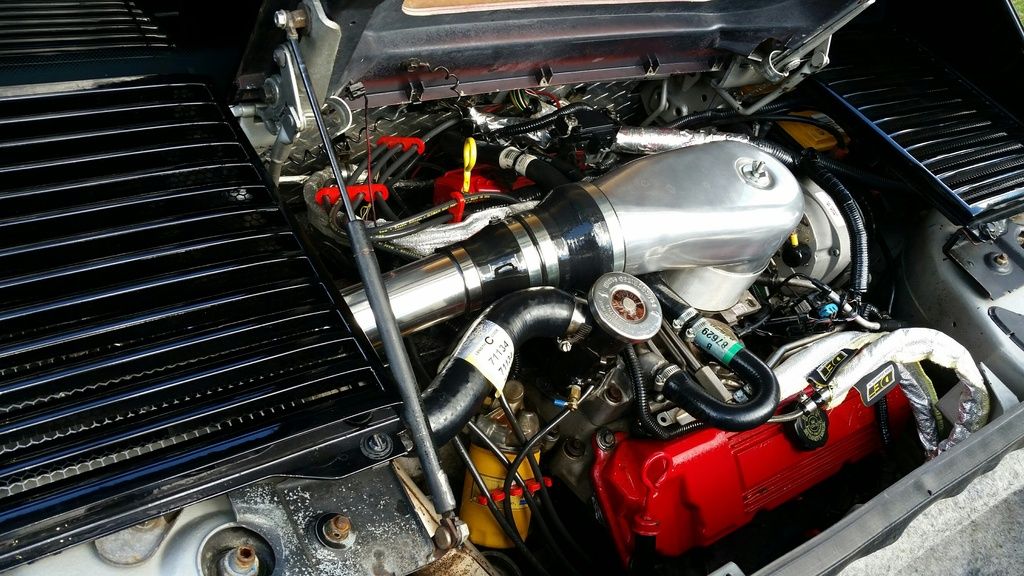 ------------------
85 MadArch Widebody Notchback 4.9 4T60E
88GT (Sold to Friend)
2006 Dodge 2500 Diesel, 4X4, Bully + Exhaust
1982 GPz1100 ZX12 Suspension, ZX10 Wheels
[This message has been edited by 2MidV8 (edited 07-18-2016).]