Not sure how adventurous you're feeling but I'd consider selling my Formula project. My intent was to buy a Fiero and move the 3.4 from my 87GT over to the Formula and then sell it to help offset the cost of my current 3800 project but I'm getting bogged down by both projects. My target price when the car was finished was between $5,000 and $5,500. Overall it's in good shape and I've already done a lot of work to it. So far I've added a new fuel pump, fuel line (send), fuel filter, sending unit, C4 brake upgrade (rotors) all around with new Carbomet pads, steel braided brake lines, new battery and aftermarket rims and tires to accommodate the bigger C4 rotors. I do still have the factory rims available though. I also have a 2.8/3.4 performance clutch, new master and slave cylinder along with a few other odds and ends. My intent was to make this a fun, fast and reliable car for the buyer. If you're looking for an engine swap project it could be a good candidate as the engine is already out and waiting for another one and a lot of other work is finished. If interested I can put the cradle and rear wheels back on so it will roll. I'd ask $3,000 which is about what I have in it now so it works out to free labor on the work already performed. I'd throw in the 3.4 with 7730 ECM & DIS upgrade for an extra $600 if interested.
I mentioned being adventurous because I'm in DE and I don't know how far you're willing to go. If it's not up your alley, no worries, I'll eventually get it together and hopefully for sale by spring or early summer. Just thought I'd add to your list of options.
You would also have the satisfaction of knowing that your car was featured on this YouTube video. Oooooooh!

Here are a few pics.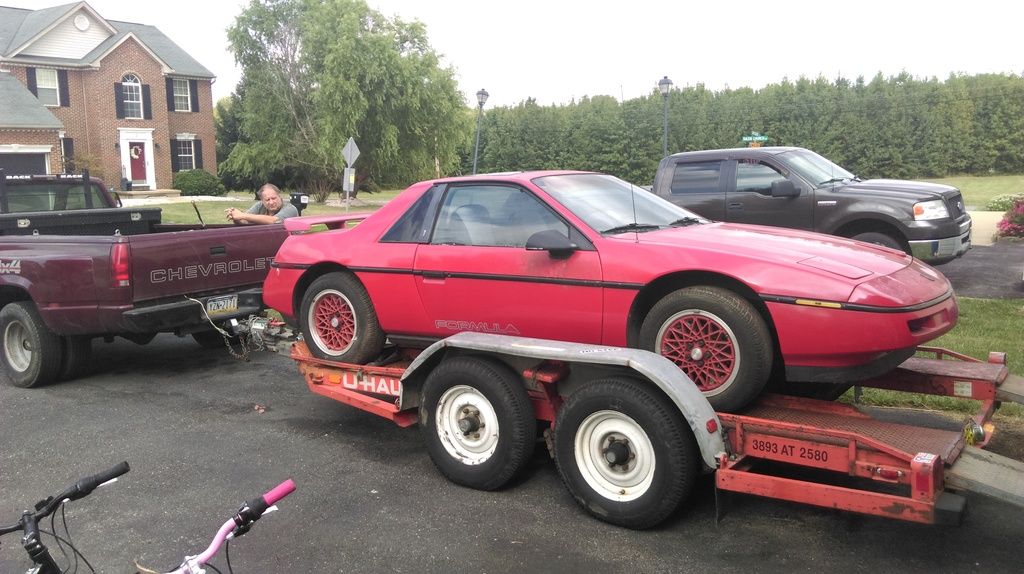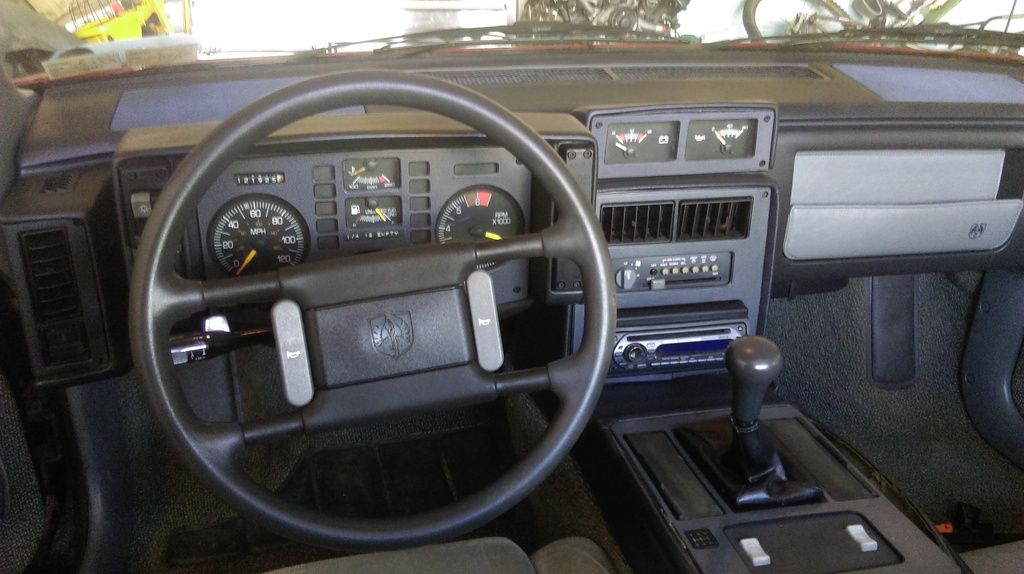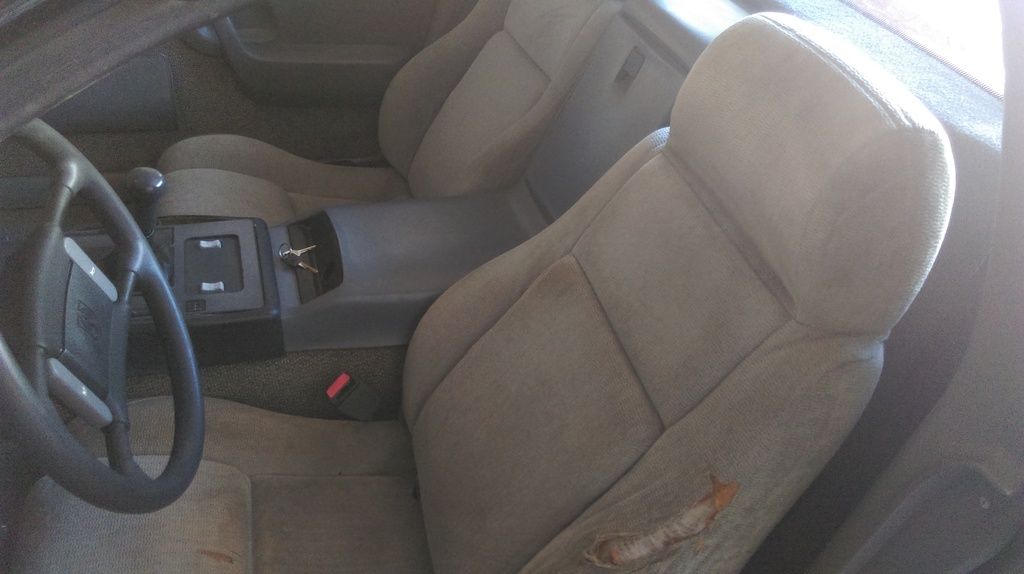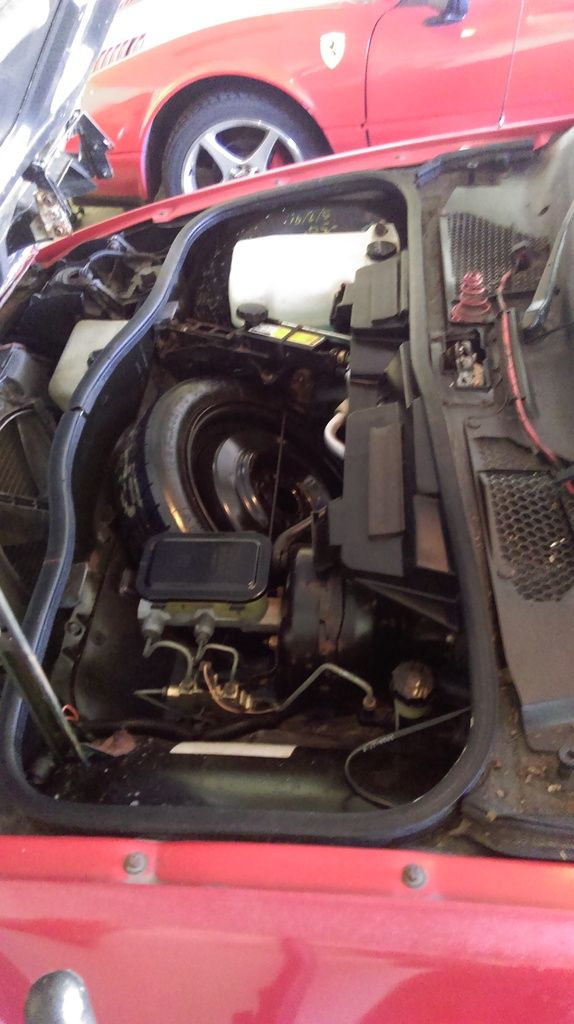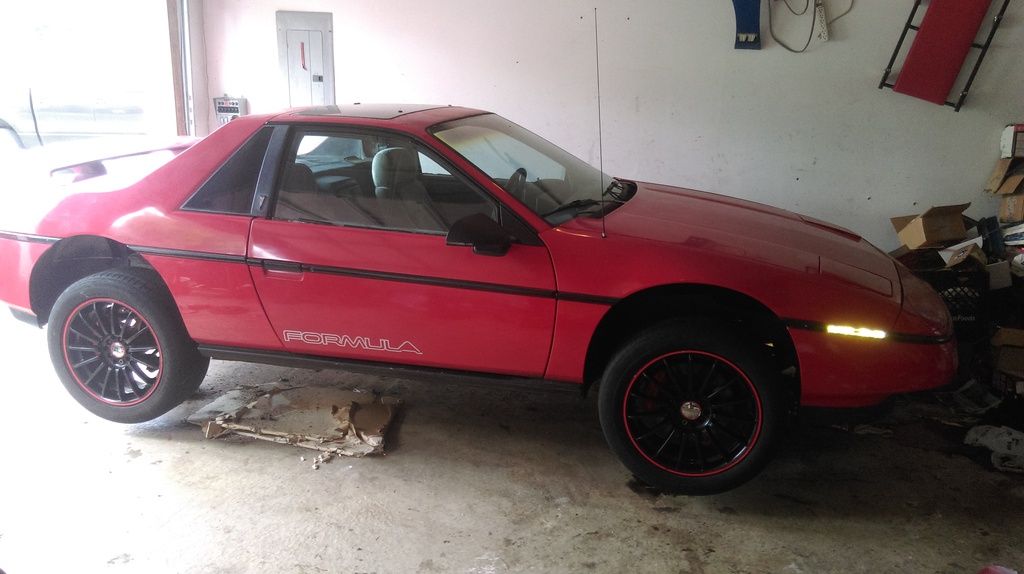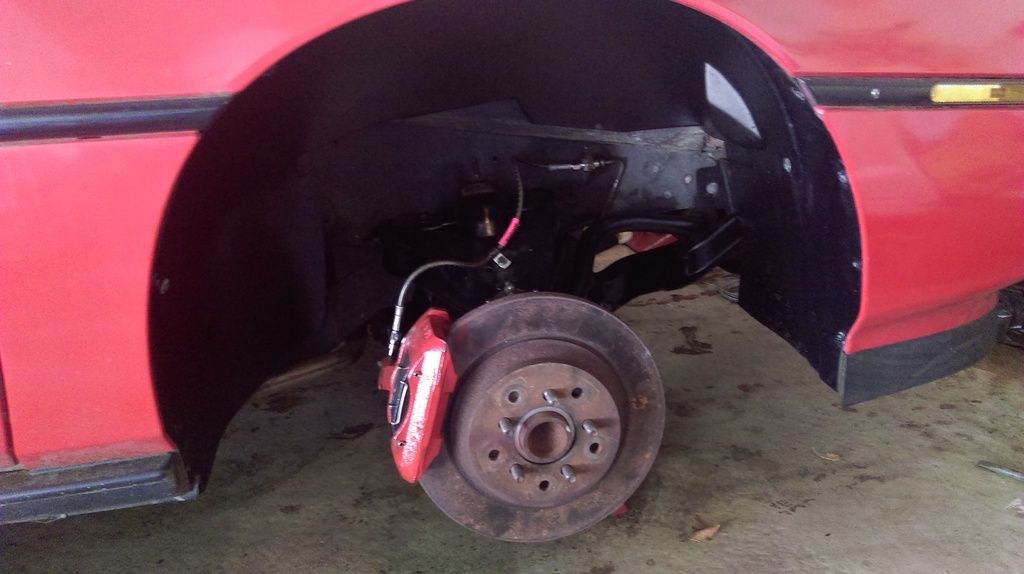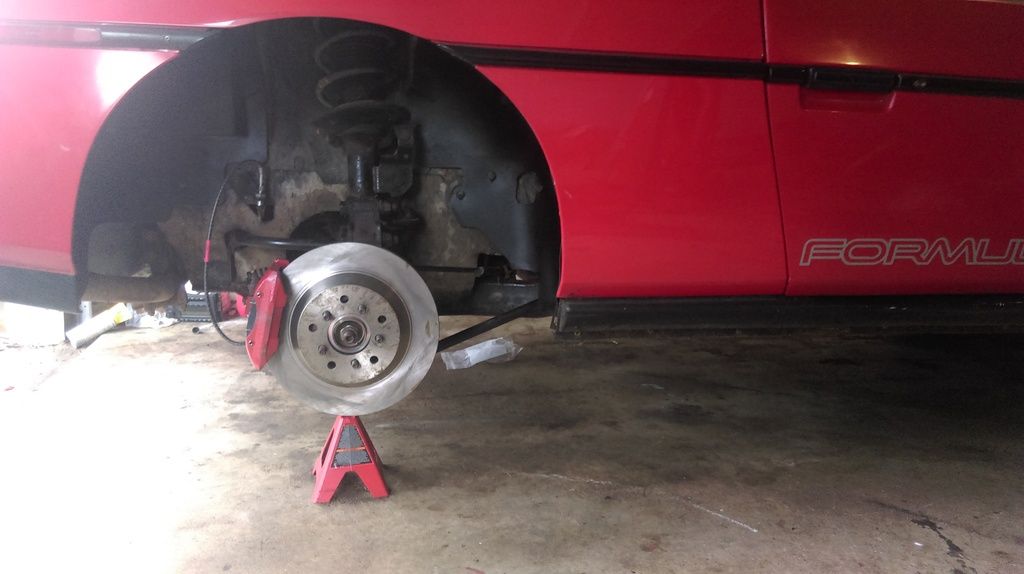 It has 121k. The inside of the car is very clean for its age and miles. I was impressed at how nice the steering wheel and shifter were. The car had been sitting for about 7 years so there is some surface rust on the undercarriage but nothing a wire brush and a drill couldn't resolve. The jacking points that hold the coolant pipes in should be replaced though. When I pulled the fuel tank I sanded the underside, hit with some rust killer, primered and painted it to prevent new rust. When I did the brakes I cleaned, sanded and painted them as well. The only rot I found on the car was right under the battery tray which is pretty typical and after changing the send fuel line I noticed that the return should probably be changed at some point. It doesn't leak now but at some point I'd probably change it out.
Body wise, there is no damage or signs of an accident, there is some mild clear coat fading on the roof and deck lid but not to bad compared to other Fiero's I've seen. The biggest issue with the body is since it's a sunroof car it does have some cracks around the sunroof. It's not leaking though.
If interested and couldn't come get it I can talk to my dad and see about taking his truck on a road trip for $1 mile which would hopefully cover food, fuel, tolls rental of a trailer and a hotel for the trip up and back to At least Niagra Falls area.
Here is the fuel tank with the new sending unit installed before painting it. I thought I had a pic of it painted on my Photo Bucket but I guess I don't so it's on my home computer.

Here is a shot of the roof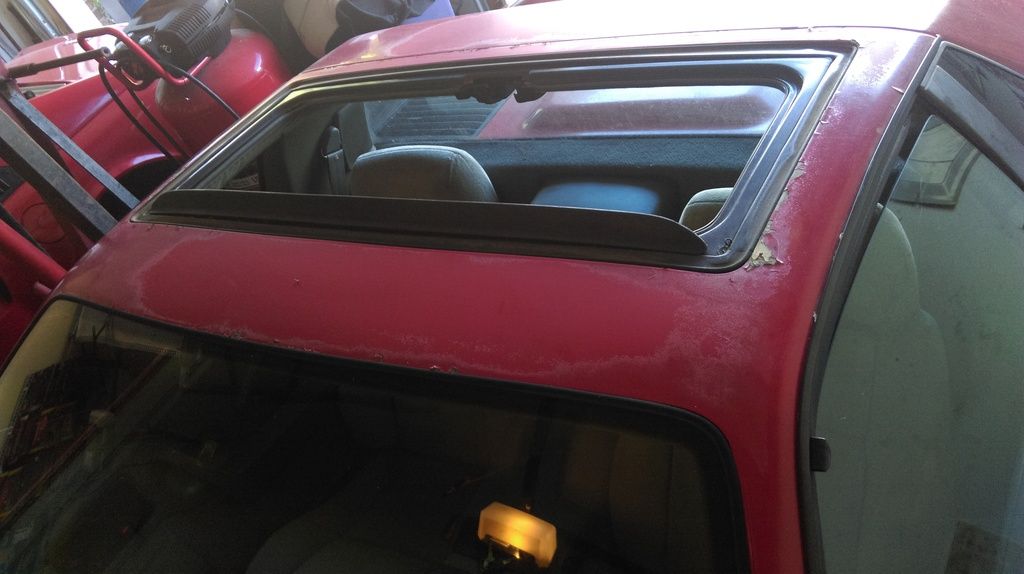 Here is the rear so you can see the clear coat on the deck lid.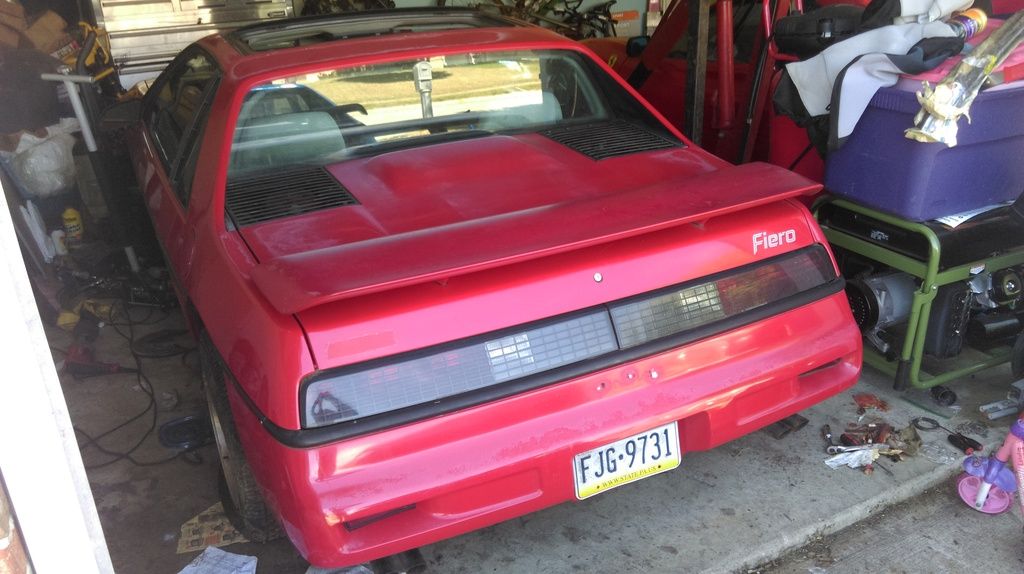 ------------------
87 Fiero GT 3.4 Pushrod with 7730 ECM & DIS
88 MERA #8013
85 Fiero SE with 3.1 pushrod
86 Fiero SE 2.8 stock
www.youtube.com/LostNotForgotton