quote

Originally posted by tshark:

Looks like a set for JohnWPB.
All the R&D credit goes to JohnWPB...I took his write up and updated input from what he learned since then to do these.
I have someone who can re-calibrate the gauge needles and I can knock these out pretty easily & quickly.
I had a few extra gauge clusters laying around..so hence the post.
I am going to do a few sets...but they will be my color choice and taste...then offered for sale.
I thought someone might have an immediate interest and I could do how they wanted it specifically.
Here is another I just put together: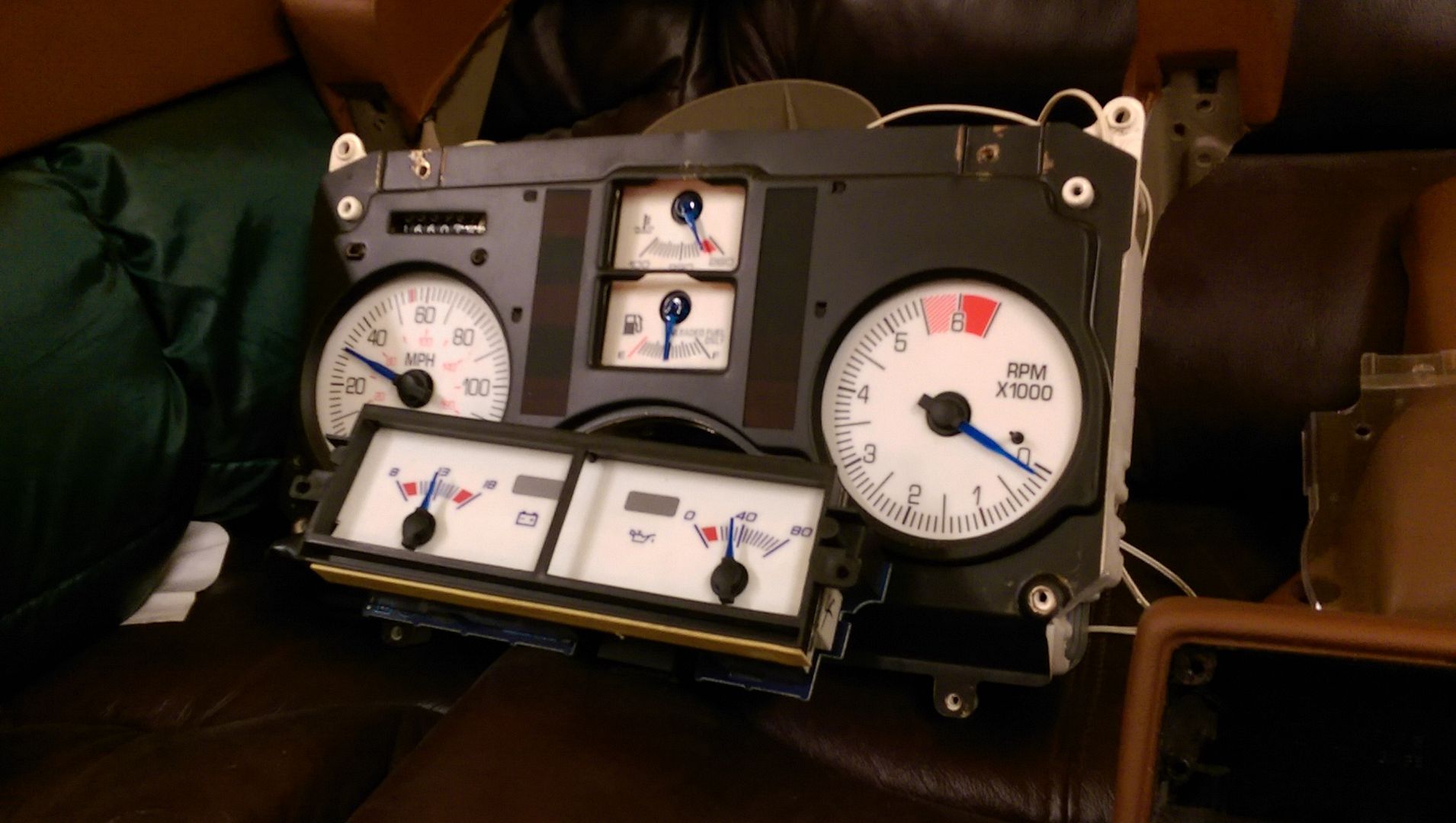 [This message has been edited by TXOPIE (edited 05-19-2015).]