Here are 5 leather automatic transmission shifter handles in good condition.
The Medium Grey and 1-Dark Grey are SOLD. Others are still available........
All show some signs of wear, but, no cuts or gouges. At most a few nicks or scuffs. Not for show cars, but, great for a daily driver and nicer than a vinyl shifter.
There are 3 dark grey, 1 medium grey and 1 dark brown.
The dark brown is the nicest of the bunch being pretty much without any scuffs or nicks.
$20 each shipped to your door. HALF OFF THE SECOND ONE IF YOU BUY 2!!!!!!!!!!!!!!!!!!
Here are some pics...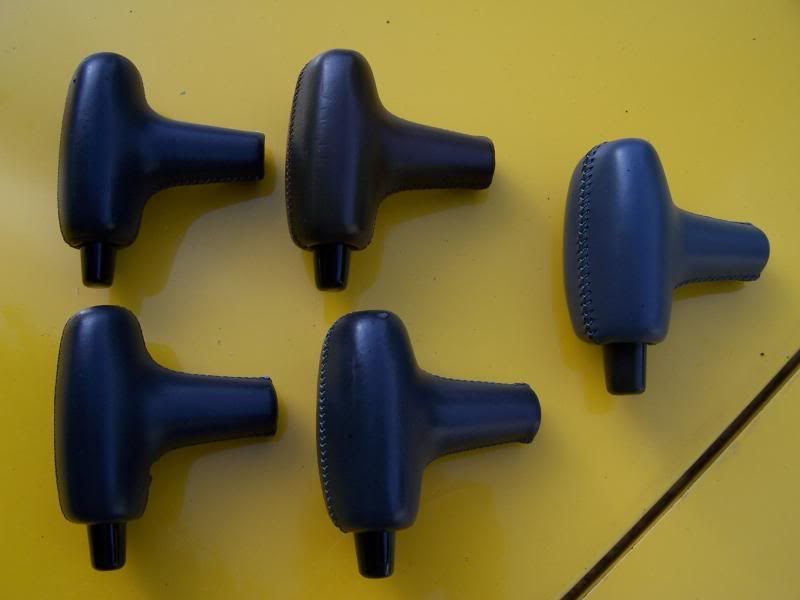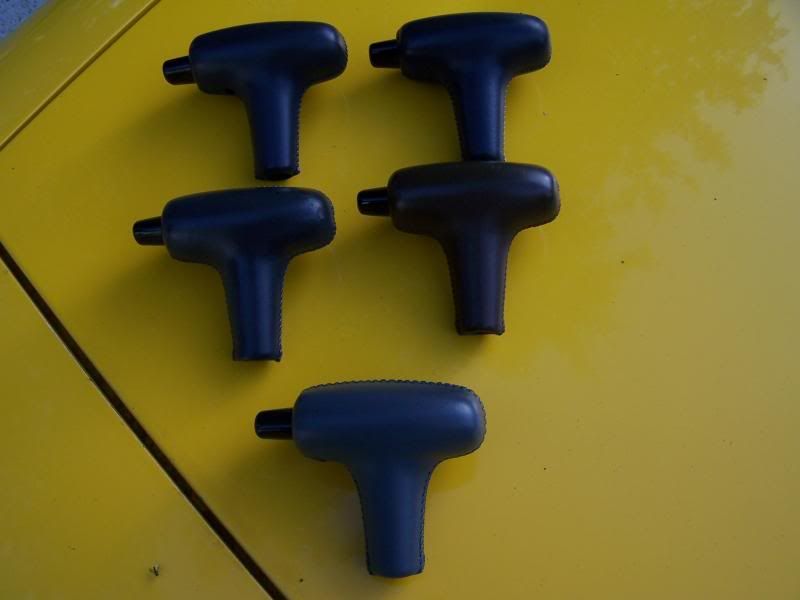 Thanks for looking.
[This message has been edited by FieroMeister (edited 07-04-2014).]