I was cutting large limbs from a mountain ash tree in my backyard this past summer... and yeah... I had a slight mishap.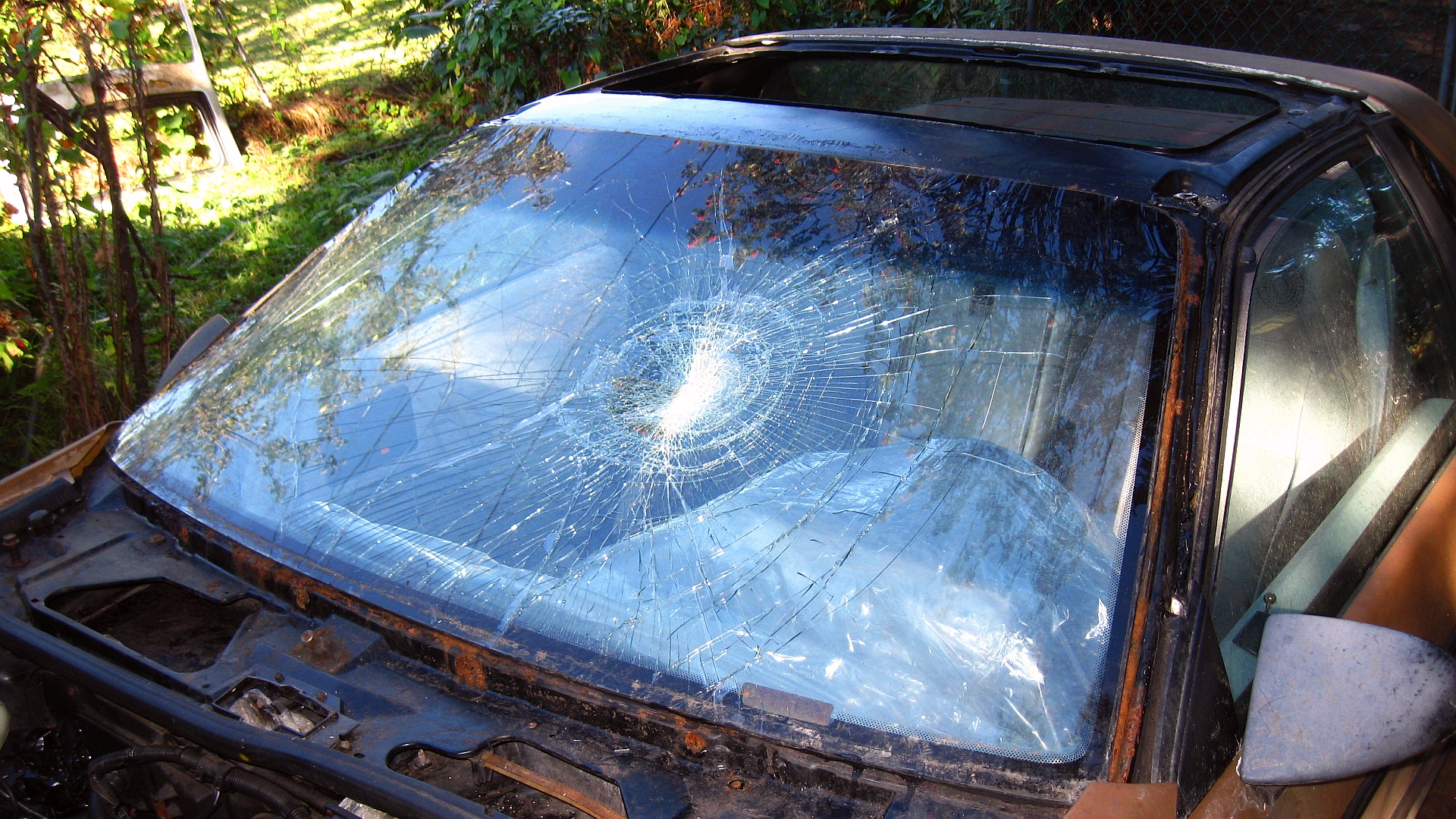 It was going to cost $500

to have it replaced with a new windshield. Since I've also got two Fiero parts cars, I got a quote to see what a shop would charge to install a used windshield that I supplied. Turns out a lot of shops won't install a used windshield. They stated it's due to the danger of it cracking during the install. I believe it has more to do with their
profit margin
being lessened due to the lack of supplying a new windshield.

Anyway I found a place that came to my backyard and charged $180. I usually like to do everything myself, but it was definitely worthwhile hiring someone to install it. A windshield installation is easy to botch up, and besides, just the proper urethane adhesive alone would've cost me $60+.
However, a lot of work was first entailed by me to remove the broken windshield and to remove the good windshield from my parts car. It became readily apparent that it would be a whole lot easier with the roof panel (including A-pillars) removed, as well as the dash. I used an Olfa knife to cut through the old adhesive... sometimes from the outside, sometimes from the inside. It
wasn't
a five minute job.

In the picture above, you can see evidence of a lot of rust around the windshield. (No wonder it had leaked for years!) After the glass was removed, I spent a lot of time cleaning off the rust down to the bare metal, and then priming it all. I also decided to transfer over the sunroof from my parts car, as the Fiero I was repairing never originally had a sunroof. Big job, but I'm happy with how it eventually worked out.
[This message has been edited by Patrick (edited 11-16-2020).]