Hello all,
While reading a post about " Modern Brake upgrade" I was made aware of changing the check valve and booster filter may help with braking.
So, I ran out to my 1986 GT V6 to try to find these items. I was able to locate the Check Valve on the brake booster so I set out to find the Booster filter ...
From the post I read ; I was to follow the line (metal) coming from plenum on the throttle body back.. Mine looks like it terminates on the valve cover near the fire wall.
Does this mean my 86 doesn't have an inline booster filter or am I looking in the wrong place?
While looking for the booster filter; I found the following hose and have no idea what it is or where it should terminate.
I followed the line from open hose down the firewall to the air filter can from what I can tell.
Can you guys help identify it and tell me where to plug in the hose?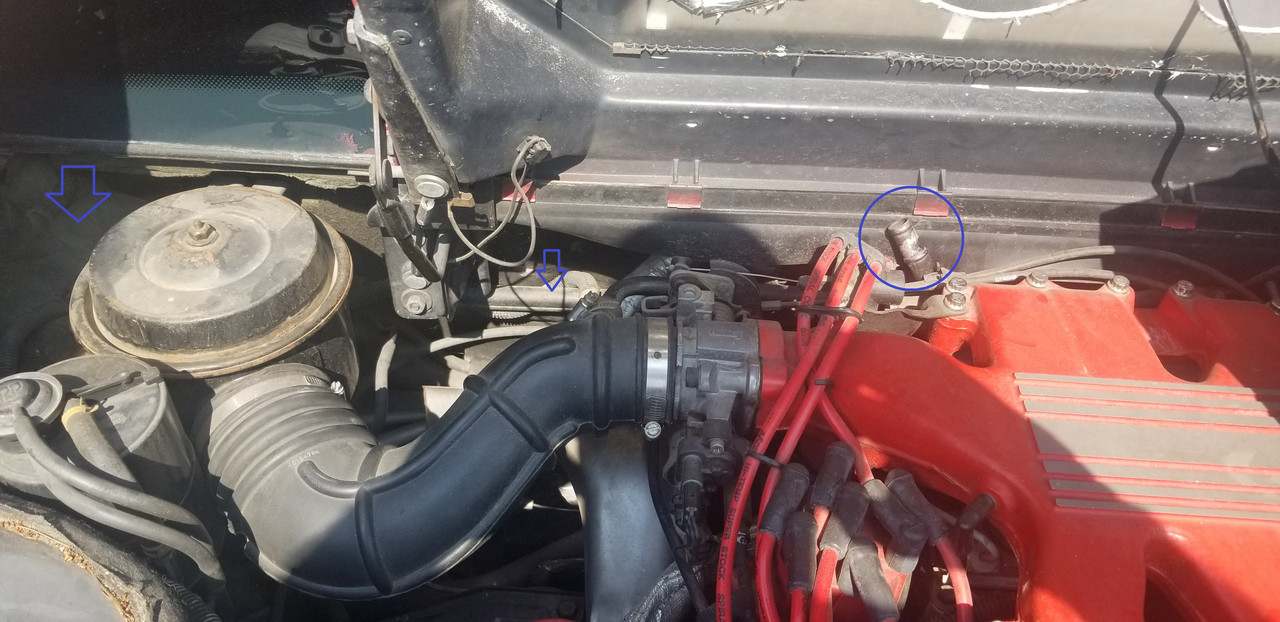 ------------------
JM