Here is a picture of a stock spring setup with a stock 15" wheel: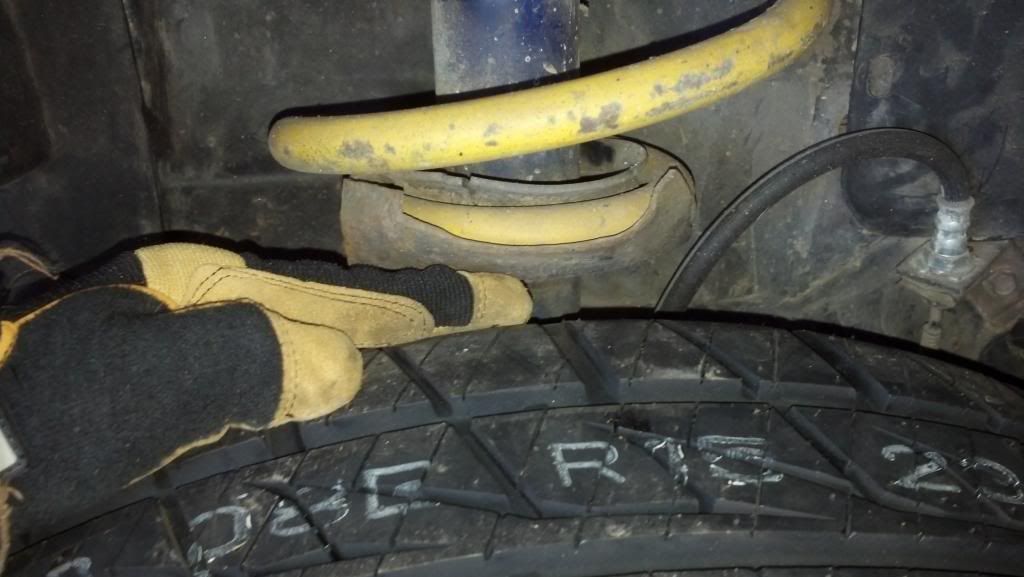 This is the interference you want to avoid with coilovers:
How large of a diameter tire you can run, really depends on how low you want the chassis to sit. Too large and too low the tire will hit the upper wheel well liner and upper frame rail. Stock tire diameter is about 24.6" running 25" or 26" tire with a moderate stance normally isn't an issue with frame rail clearance (but depending on width and offset you will need to make sure the tire will clear the springs on the struts).
There are several ways to build coilovers. One of the options is how to mount the sleeves.
On the weld bead of the stock spring perch. When you go this route, the need to be very careful with the spring length (10 or 8) as well as make sure there is enough compression range in the spring to avoid coil bind. If you get springs that are too long, you will be limited on how low you can lower the car. The spring shown in the picture is 10" 275 lb/in and WILL coilbind before bottoming out the strut. It also runs out of adjustment at the bottom with the car only lowered about 1".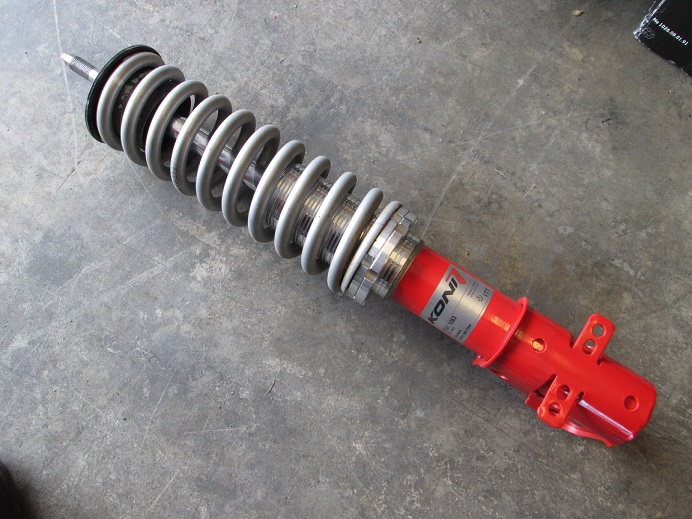 Removing the weld bead and placing the adjuster sleeve on the knuckle bracket. This setup almost always runs a 12" spring and doesn't have any issue with coil bind and gives you largest range of adjustability.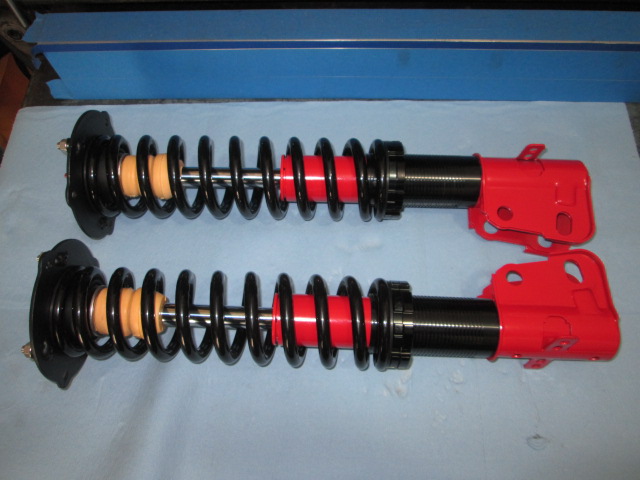 The struts in these pictures are Konis and they have been discontinued. KYB is the most common strut used now and it has a black strut body.
[This message has been edited by fieroguru (edited 10-18-2020).]