I've read the thing on
http://www.gafiero.org/p_seals.shtml
about using foam insulation, but I'm looking at generic P-shaped seals to see if I can find something suitable.
See page 20 of the C&C manual @
http://www.slosh.com/fierom...ructions%20T-Top.pdf
This is the side view of the rear P-seal from that page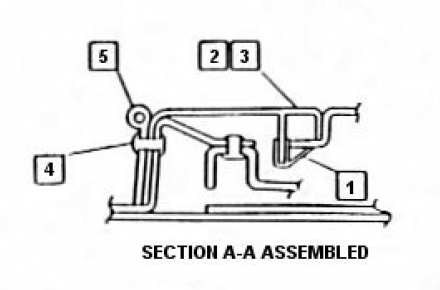 I'm specifically wanting to know height (red) and bulb diameter (green) of the P-seal (blue). Also on the off-chance that you can get at the inside, the inside bulb diameter (purple)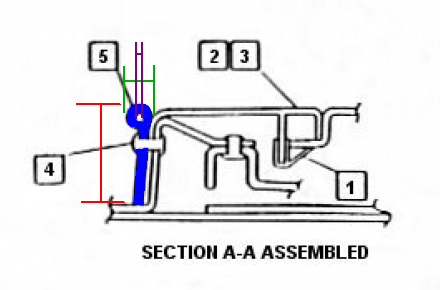 Also, if anyone can describe the hardness of the P-seal (is it squishy like foam insulation, more like rubber on a door sweep, etc) that would be helpful in sourcing a replacement.
-- A
[This message has been edited by dremu (edited 06-23-2020).]