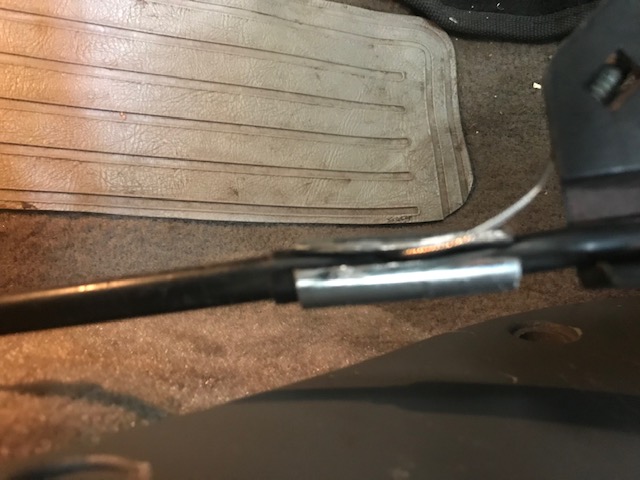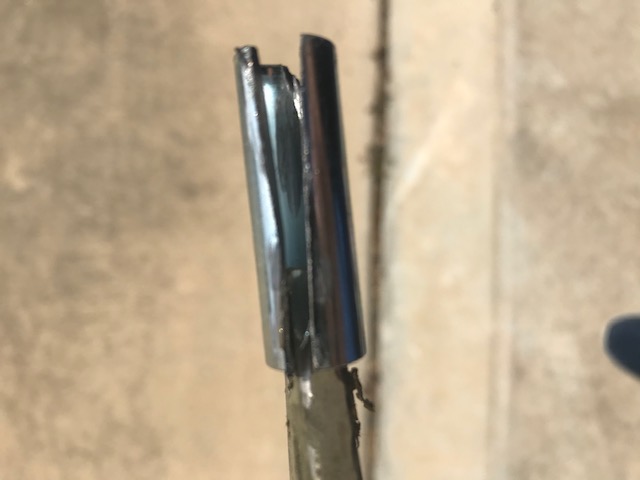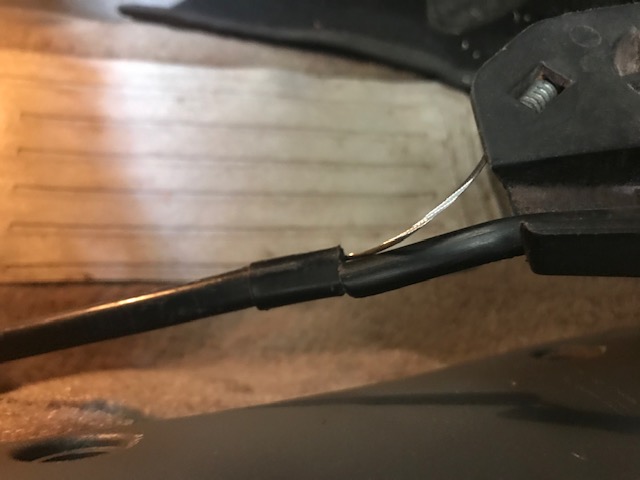 So my 1988 Mera has a funky Euro dash of unknown origin, so the factory hood latch release was bolted in haphazard. The result was the cable jacket broke so the cable bent easily so you couldn't operate the latch pull. The cable looks relatively new (at least from the interior side) and a new one is not available from GM. Since the cable shield broke near the latch, I figured I just needed to encase it to keep it rigid to work properly.
I took a 3/8 X 1" spacer from a local hardware store that fits the cable diameter. I cut a slit lengthwise in the spacer and opened it up on one end since the cable shield is smaller where it goes into the latch.
I had to open it with a large screwdriver and use it like a chisel as teh steel has a lot of memory.
Once open, I slipped it over the cable, put both ends together and closed the sleeve with vise grips as they were the only tool with enough strength to close the sleeve. Since it was difficult to open and close, I'm not worried about the sleeve coming loose.
Hood latch works for the most part, the way the original owner had it bolted in the latch doesn't pull fully, so I need to fix that. But thats another story.
I hope this helps.
Dr Xtreme