There are a few things that go into causing this issue as well as several options to address.
Spring rate, desired ride height, and orientation of upper strut hat all can help or hurt this issue. Generally speaking, stiffer springs, lower stance, and the strut hat in the stock location will make the issue worse (amount of gap at full droop).
With the stut hat in the stock location (bushing is below the strut tower), the bushing boss area is normally built up to keep the spring centered. With this setup, as long as the droop and spring gap is less than 1", the spring will always self right when loaded. This is a picture of the built up area around the bushing to center the spring.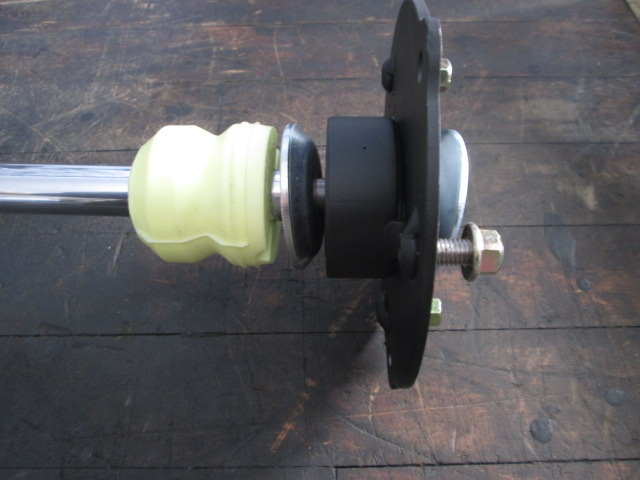 In some applications it is desirable to flip the strut hat (this gives you more available suspension travel when lowered, but it needs to be a fastback or an 88 for clearance above the strut towers). One of the advantages of the flipped strut hat, is it reduces the droop distance 1", which helps minimize any excessive gap.
In flipped hat orientation, you still need to keep the spring centered, so I use similar spring caps as shown above. The issue with them is the centering flange is only about 3/8" long, so if the spring gap is more than that, the top of the spring can hit the strut shaft and might not always self center. The easy fix for it is to drill a hole in the spring cap and wire tie the spring to the cap. Then at full droop the spring is lifted off the lower perch (where it will always self center) and stays seated to the shorter top perch.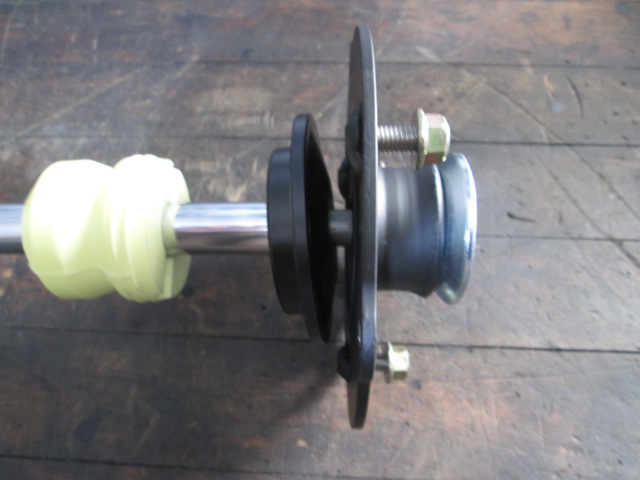 I have seen people use the spring cap with the strut hat in the stock position (bushing below the strut tower), but I don't advise doing that. That has the cap sitting on the vertical bushing tube which wan't intended to take that kind of load. That edge is also sharp and over time can cut into the aluminum cap. With the cap used as I have shown, the load is better distributed to the strut hat plate.
You can also go with longer softer springs to pre-load the coilovers, but that typically isn't done as it takes more trial and error to get the right rate at the desired ride height.
Helper springs also work, but add $100+ to the cost of the coilovers that most people are trying to accomplish at the lowest cost possible.
[This message has been edited by fieroguru (edited 05-22-2020).]