That is very cool; I didn't know about that.
I just did some sealed Metri-Pack connections for some other items, so I'm already set up with regards to my crimping dies and such...
The only possible issue I can see from phonedawgz's photos is that when installed in the stock relay hanger, the relay skirts look like they may touch each other.
However, on my car, I bent the stock relay hanger to follow the shock tower's curvature, so that should give more clearance between the relays: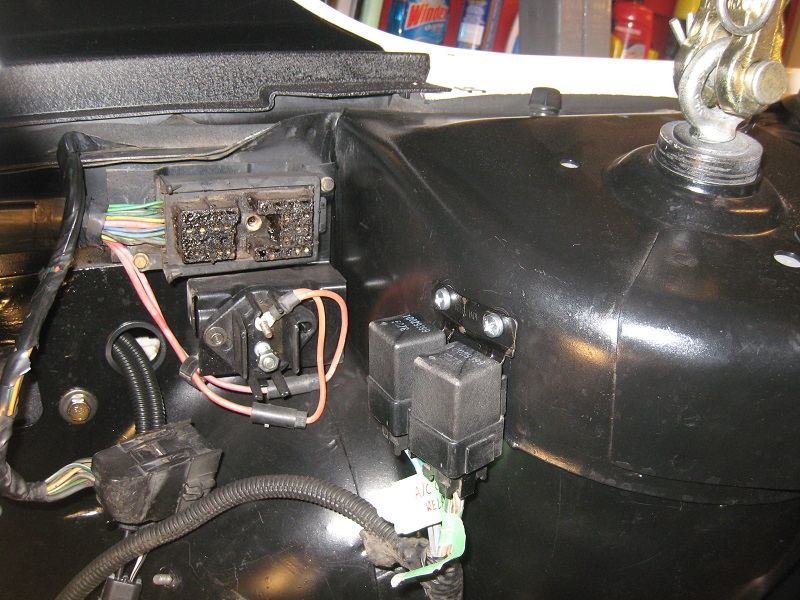 The other minor issue is that with stock Fiero wiring, one unsealed terminal has two wires going into it. That wouldn't work with a cable seal; a separate splice would be needed. Not a big problem.
Well, you've given me something to consider... either I keep my Fiero more period-correct, or I spend a bit more coin for the newer sealed stuff. Under the decklid vent where I have placed the relays, better sealing may be a good thing.
Regardless of which relay family I select, I guess it's a good idea to purchase brand-new relays during an engine rebuild... in that case, staying with the original family does not constitute a cost saving.
[This message has been edited by pmbrunelle (edited 11-24-2019).]