I checked once again the springs are setting correct and they are.
I then measured everything once again and still getting the same results. The point of spring is different see pix above........WHY WHY WHY
Does the point where UCA meets perch look like this is all the cars????? I'm not sure it is not buggered up on the drivers side in the front?????
Rear of Drivers side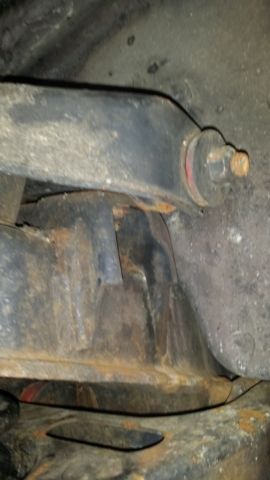 Front of drivers side
Rear of passenger side
Front of passenger side