Hello, I haven't noticed a difference in lowered 87 SE,
Could be different rack ratios in Fiero's that you have driven in the past
88 rack ratios are all the same. And the racks are not supposed to be interchangeable with other years.
85 - 87 racks have two ratios, GT rack is faster (fewer turns lock to lock) making them harder to steer at very low speeds.
The 85-87 'slower' ratio is 3.5 turns and the 'faster' (GT) ratio is 3.0 turns lock to lock
In the past I have installed racks from the slower 85-87 model Fiero's (SE,Base, etc) into GT's which makes them easier to turn at very low speeds but not quite as quick steering at high speeds
Hope this helps
------------------
"Because in a split second, It's gone"
Ayrton Senna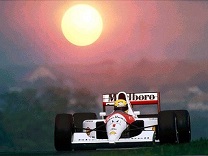 [This message has been edited by Ponnari (edited 06-02-2015).]