Is that how it's supposed to be hooked up in the Riviera? I don't believe the original Fiero ECM controlled the alternator(But don't quote me on it) Here's a wiring diagram...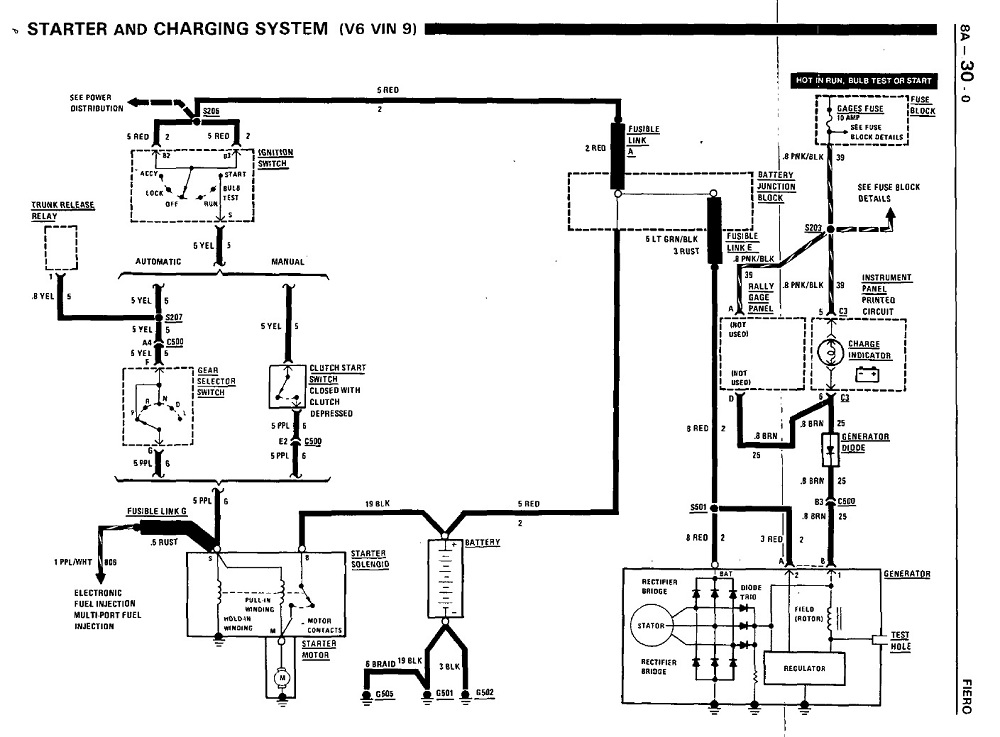 That would suggest to me that the wire you ran bypassed the light, and it is normally grounded. The light will stay off if both sides (both wires going to and from it) are positive (+12v), because there's no where for the power to go.
I'd start by checking the wire you ran and see if it's got +12v or 0v difference between it and ground, and or between it and a "hot" (+12v from the battery) wire, when running and or when the ignition is in the "on" position.
Was all well before it stopped charging recently? Does your system read +14v all the time when running now, or does it taper off once it's been running for a while?