Here are the two switches in question. They both have plunger style buttons that are normally pressed in when the brake pedal is not pushed. When the pedal is pushed, the buttons are released and the brake lights are activated and the cruise control is canceled.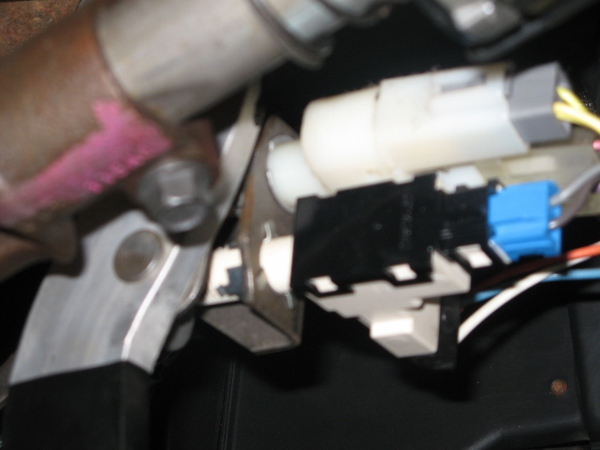 I had to adjust both of them a bit to be fully depressed against the brake pedal. That was what was wrong. The cruise control is working again!
Thanks to everyone and as always, plusses for everyone who participated (if you don't already have one)!!
EDIT: Guess what? Both of you already have plusses from me!

[This message has been edited by Boostdreamer (edited 05-01-2014).]