Hi there
1986 stock V6 w/ A/C 4 speed.
So last week my alternator bracket snapped while trying to loosen the alternator. in the process I also broke the alternator which is the original SI unit. I ordered a new bracket from the Fiero Store and it came yesterday. (side note, they just discontinued the bracket... Fiero store P/N 64919, what happened??) While reading the description, the FS says that the bracket will not work with the disk-type exterior fan alternator, such as the one on my car. So i figured I would upgrade to
this one
and get the added amps, as it has the blade type fan. I have read that this is a fairly easy swap however, when looking at this 1988 replacement CS alternator it has the S I L P connection rather than the S F L P: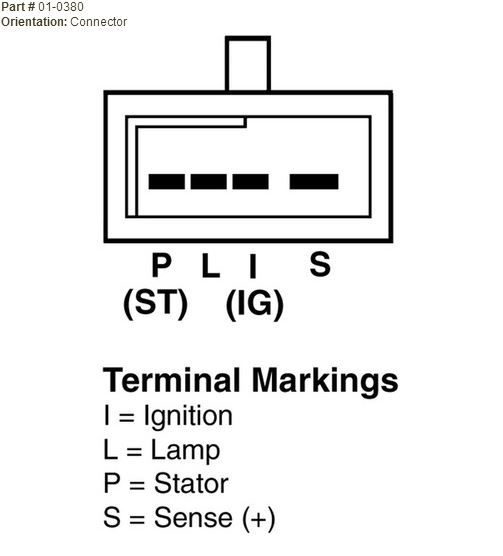 So according to The Ogre's page on CS Alternators:
...I need to have a diode in line to the 'L' connection.
What diode does this need to be?
...also, why did the Fiero Store stop making/selling the alternator brackets?
As usual, thanks for all your continued help!!
-John