TunerPro RT is free to download and runs 100% after a 10 second nag screen. You can purchase a license and avoid the nag screen however that is never needed. TunerPro is easier to use, unlike WinALDL will cover all engines and years of Fiero's, and offers more features.
TunerPro RT can be downloaded at
http://tunerpro.net
however a complete version including definitions for all Fiero's and most of GM's OBD1 vehicles along with instillation instructions can be downloaded using the link at the bottom of the webpage where I sell USB to ALDL direct cables at
http://reddeviilriver.com/aldl.html
The disk will work with my direct USB to ALDL cables, but it will also work with homemade ALDL cables. Note - All stock Fieros use pin E protocol so you can get by with a serial cable that only is wired for pin E for Fiero only service. I do sell a serial to Pin E ALDL cable also but if you wish to make your own -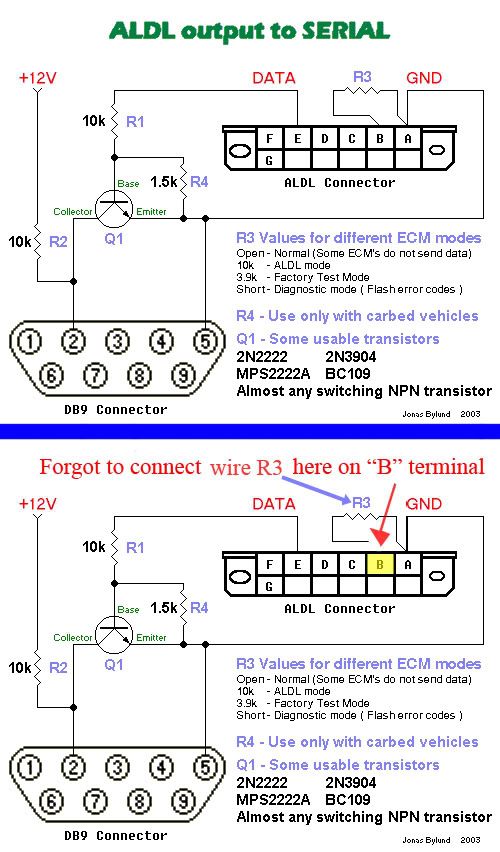 You do need the R3 10K resistor to be in place on all Fieros
Yes this cable will work with either WinALDL or TunerPro RT. This cable however will only work with Pin E ALDL vehicles. No you can't just move the Pin M wire of a Pin M vehicle to Pin E and use this cable since the data is different on Pin M vehicles.
[This message has been edited by phonedawgz (edited 03-04-2014).]