Which cable do you think is the issue? The shift cable would be an issue for R, 1, 3, & 5 and the select cable should only come into play for the R gate and 5th/6th gate. 1st gear is pretty much in the center of the select cable travel.
It might just be your reverse lockout lever isn't stiff enough and you are accidentally going over too far, or it could be that it is adjusted over partially blocking the 1/2 shift gate. Here is a picture of the F40 shifter - it is gated internally and the single gate in the picture is R and 1st is right next to it. That curve on the end between the two is pretty easy for the rod to get hung up on slightly.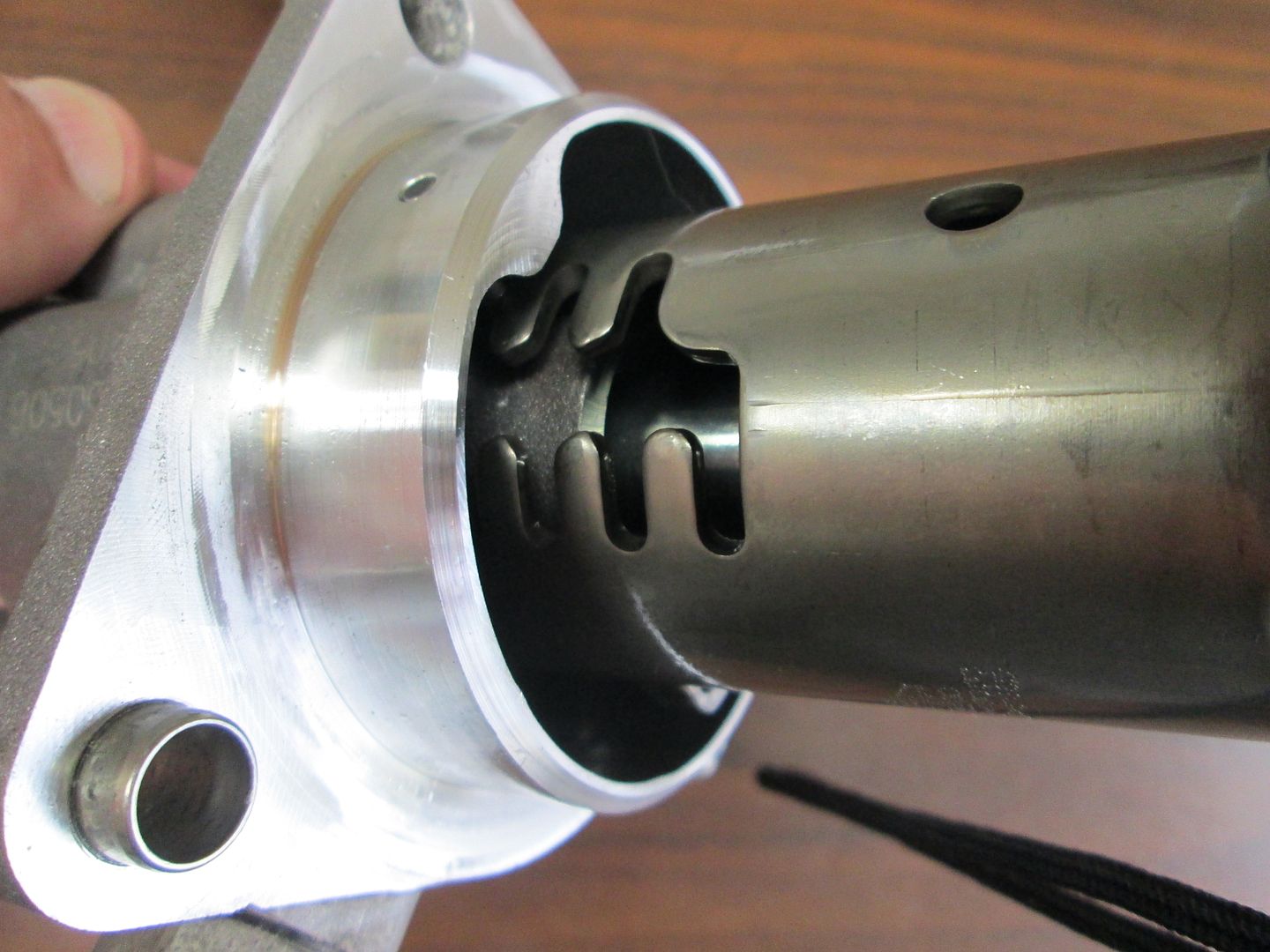 I adjust the reverse lockout to be rather stiff and right on the edge of the 1/2 gate (I set it with the shifter in 1st or 2nd gear). I ground the lockout tab at a sharper angle and put a couple of spacers to lower it relative to the detent roller to make it a more positive lockout.
I also make it a habit of selecting 2nd gear before sliding the shifter into 1st. If you look at the internal gate above, when coming from the 3/4 gate or 5/6 gate the entrance into 2nd has a sharper angle when coming from the center, so it more naturally slides into gear.
Depending on the supplier for the cables, they may or may not be adjustable.
If you read up on the Saab forums about the F40, issues with 1st gear engagement are quite common. Mine takes a little effort to downshift into 1st while rolling, so I normally only use it when I come to a complete stop. A V8 doesn't have any issues pulling away in 2nd if the car is already rolling.
------------------
fieroguruperformance.com
[This message has been edited by fieroguru (edited 01-27-2014).]