My car is in storage so it's pretty dark in there. I couldn't get a picture for you but I did get a measurement.
4" exactly from the top of my seat to the roof. So you should have 2" with those seats if you use the stock brackets. I'm not sure how high those other brackets/rails build.
Conveniently with my Sparco seats, the width of the bolt pattern was exactly the same as the stock Fiero seats. If my memory serves me correctly it was 13.5"
Then I could do this: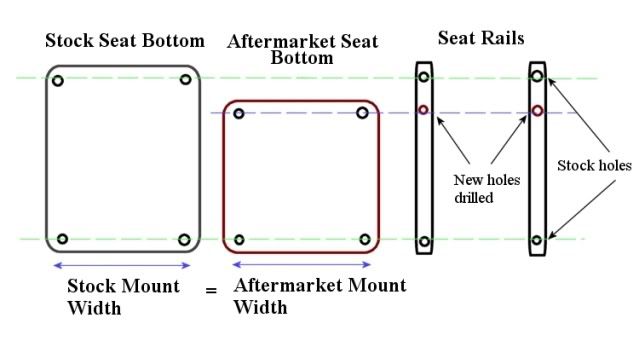 I just lined up the front holes with the Sparco seat, and redrilled 2 new holes for the rear. Bolted it up and I was done.
If your seat has side mounts it could be really simple. Just use the side mounts and mount those to the stock seat rails.