I have removed the hot wire wiring for the fuel pump from the harness of my donor car (which had a 3800 swap). The connector to the fuel pump is 4 pin where my stock 88 connector is 3 pin. Here is a picture of what it looks like...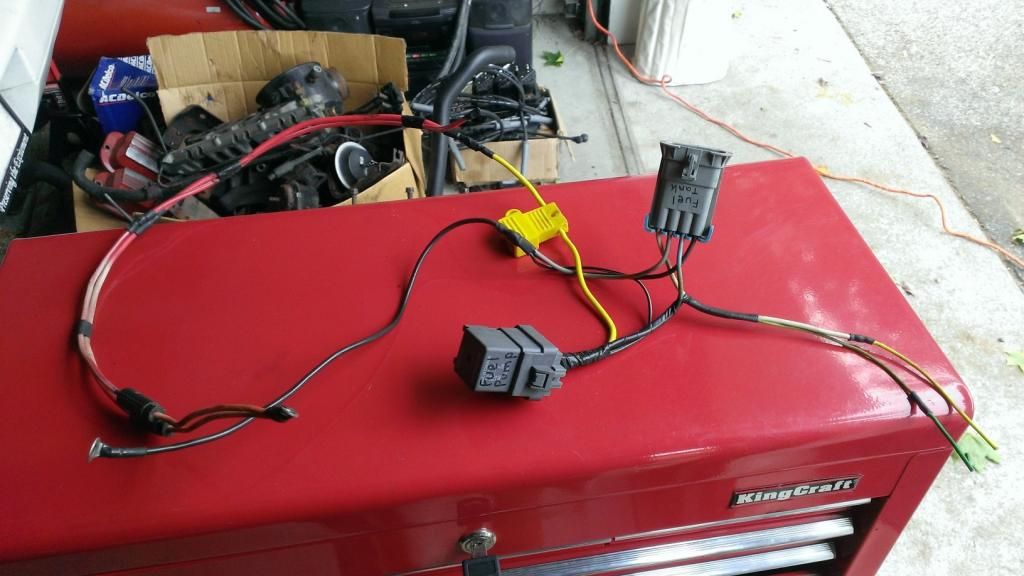 The two wires on the far right went to the harness. Here is my stock plug.
My question is whether or not anyone knows how I should splice the two wires into my harness which has three wires?