The GTO pan probably has room to mount the starter to it, but you will need to machine the vertical surface so it is parallel with the flywheel. You will also need to notch the other side (where the oil pickup is) to clear the side cradle rail. Here is a picture of an LS4 with LS4 pan on an 88 cradle: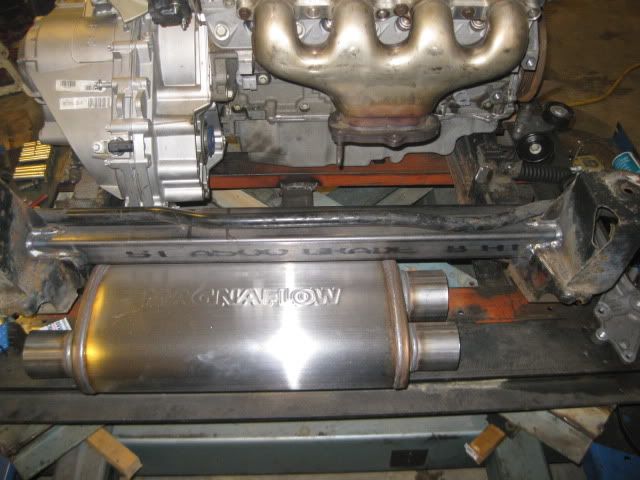 The stock LS4 pan has a large opening similar to the prototype pan, but not currently large enough for a starter or a good mounting surface for it either, but if you are going to cut up a pan anyway, it might be worth modding the stock LS4 pan:
If you want to go even further, a friend of mine (who lives in Mattoon, IL and about 60 miles from you) was working on a RWD 5.3L install with a 4 speed and mounted his starter on the axle side by cutting a large angle relief in the oil pan and mounting his starter to the adapter plate... but is another consideration: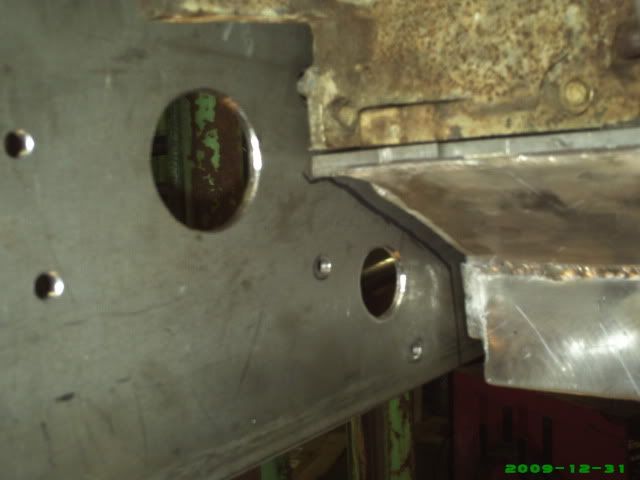 The 4 speed (and Isuzu, and getrag with external release lever) can't use my starter mount bracket, or the stock LS4 starter location for that matter, due to the clutch release arm being right where the starter mounts. Here is the fixture plate for the stock LS4 starter pad and it doesn't fit on top of the cross shaft (let alone the release lever) on the isuzu transmission shown.
Here is my bolt on starter mount for the F40, and it could be adapted to the HTOB 92-94 getrag and the F23:
This is an old thread before any LS4/Manual conversions were complete with lots of brainstorming of options.
http://www.fiero.nl/forum/A...130314-2-098254.html
There are currently only 3 running LS4 swaps with a manual transmission (2 F40's and 1 NSX transmission), but there are a few more in the works.
[This message has been edited by fieroguru (edited 10-03-2013).]