Hello,
I can only find info on the Supercharged Vacuum lines. So a little help for the little old NA team please

The Break Booster I get its straight forward. I just want to know what to do with the three open ports Pictures in the image below.
I have a 1988 GT and it's the NA 3800 Series 3 automatic.
I need to know which port to connect to my fiero evap cannister next to the air filter. It has two toobs hanging from it.
And Should I connect any of thses ports together or block any off? The computer will not control the vapour solinoid I believe all I have to do is just hook it into one of the vacuum lines.
So in the image below I have a horizntal port on the left, a vertical on in the middle of the image and a plactic horzontal part on the right .
Thanks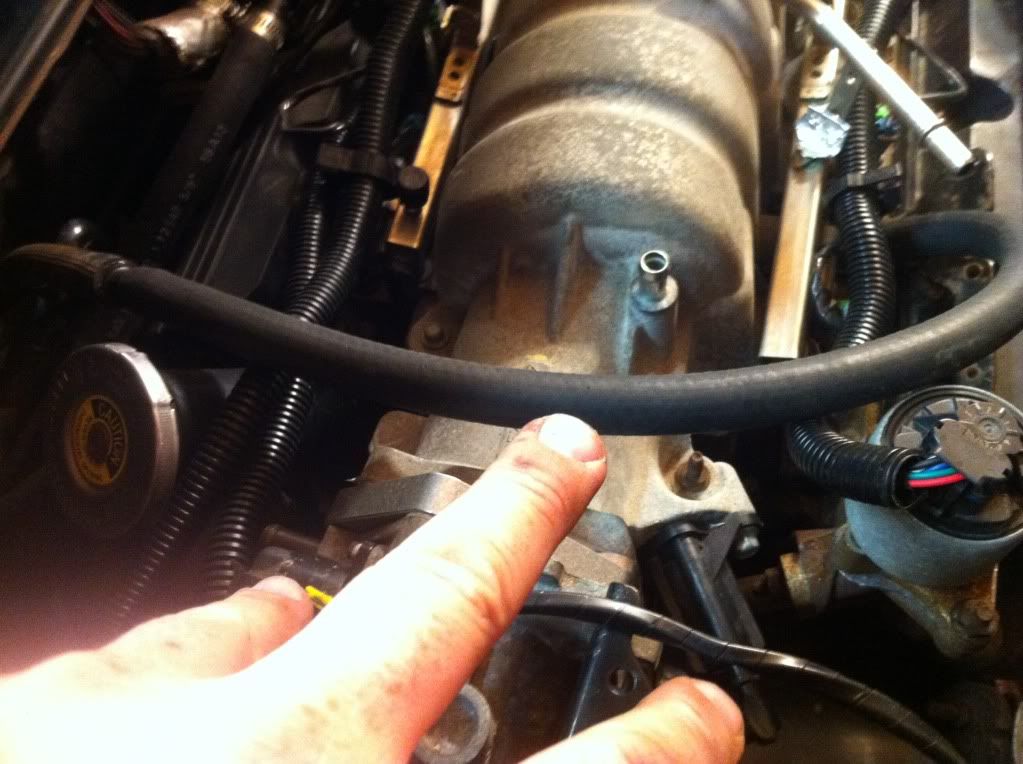 [This message has been edited by Fiero_Guy (edited 09-25-2013).]