OK, a bit of progress this weekend with the engine harness back in.
I took the time (more than I did in 2014/2015 !) to put plastic conduit over much of the wiring to aleviate any potential rubbing through of the wires.
The wiring is routed slightly better so not be "crushed" between the pulley tensioner/water outlet bracket and cylinder head this time.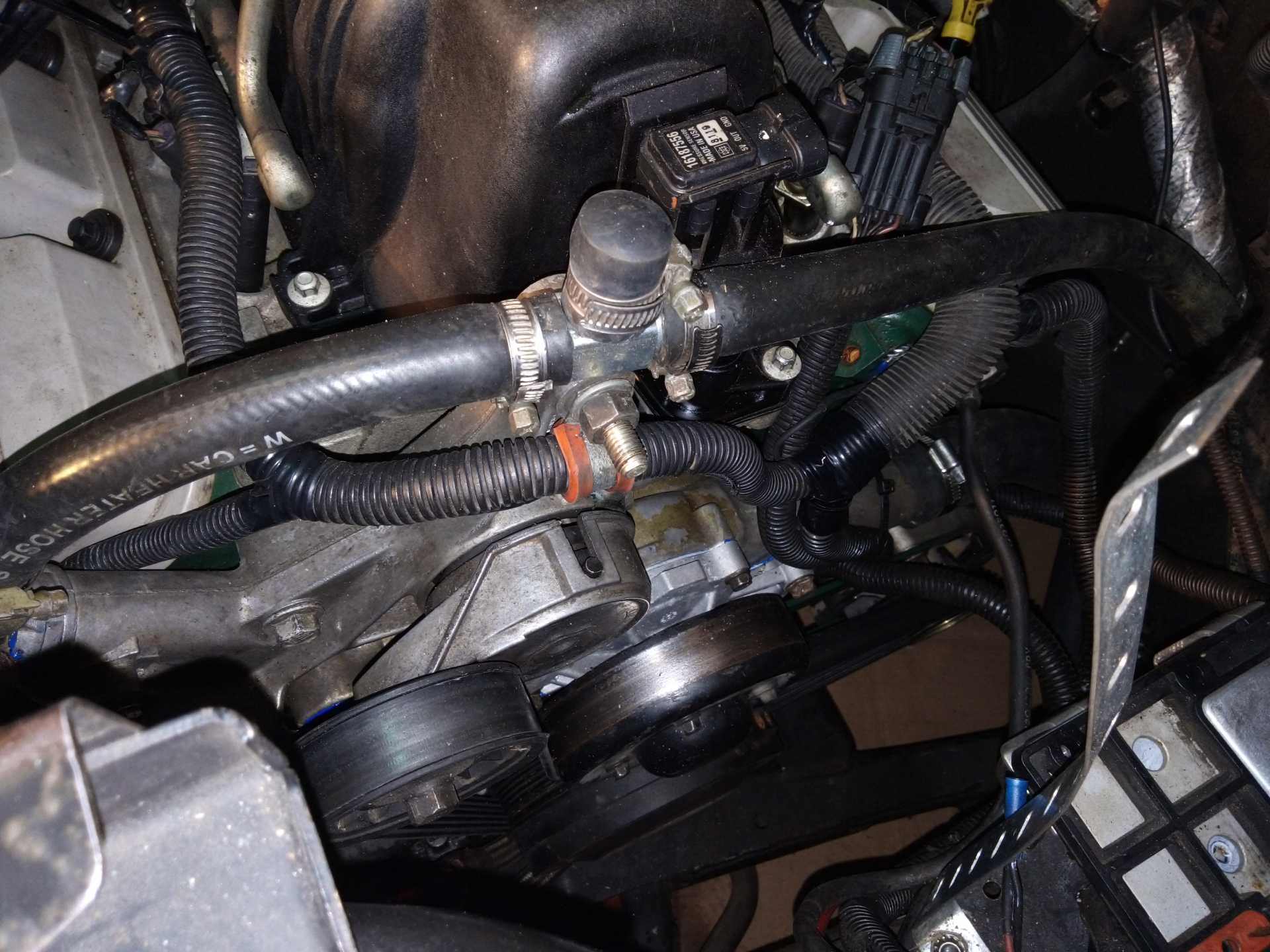 Overall, I think I did a slightly better job this time: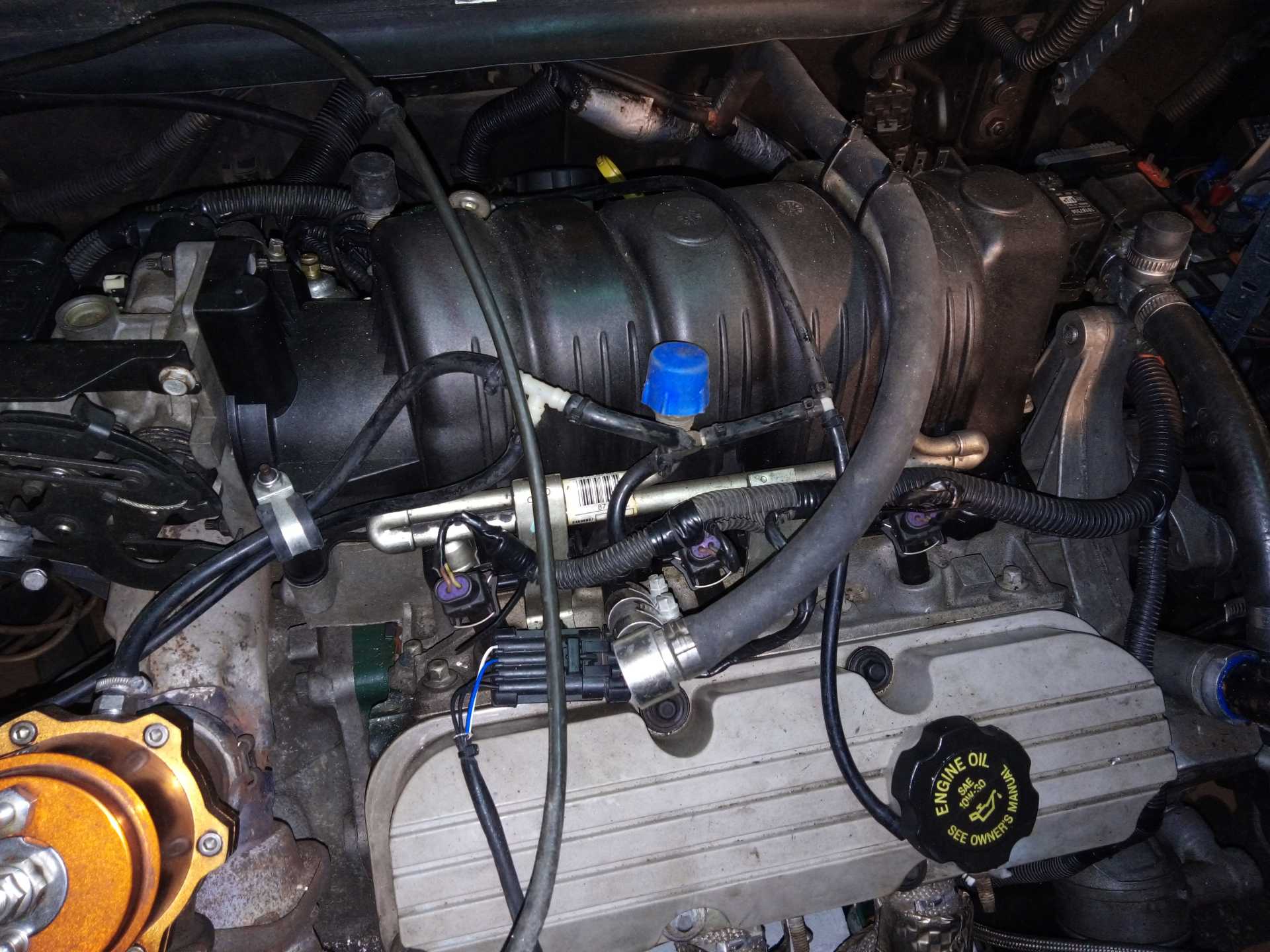 I'm also making provision for updating the PCM if needed. Here we see an extra green/white wire for the separate front bank knock sensor.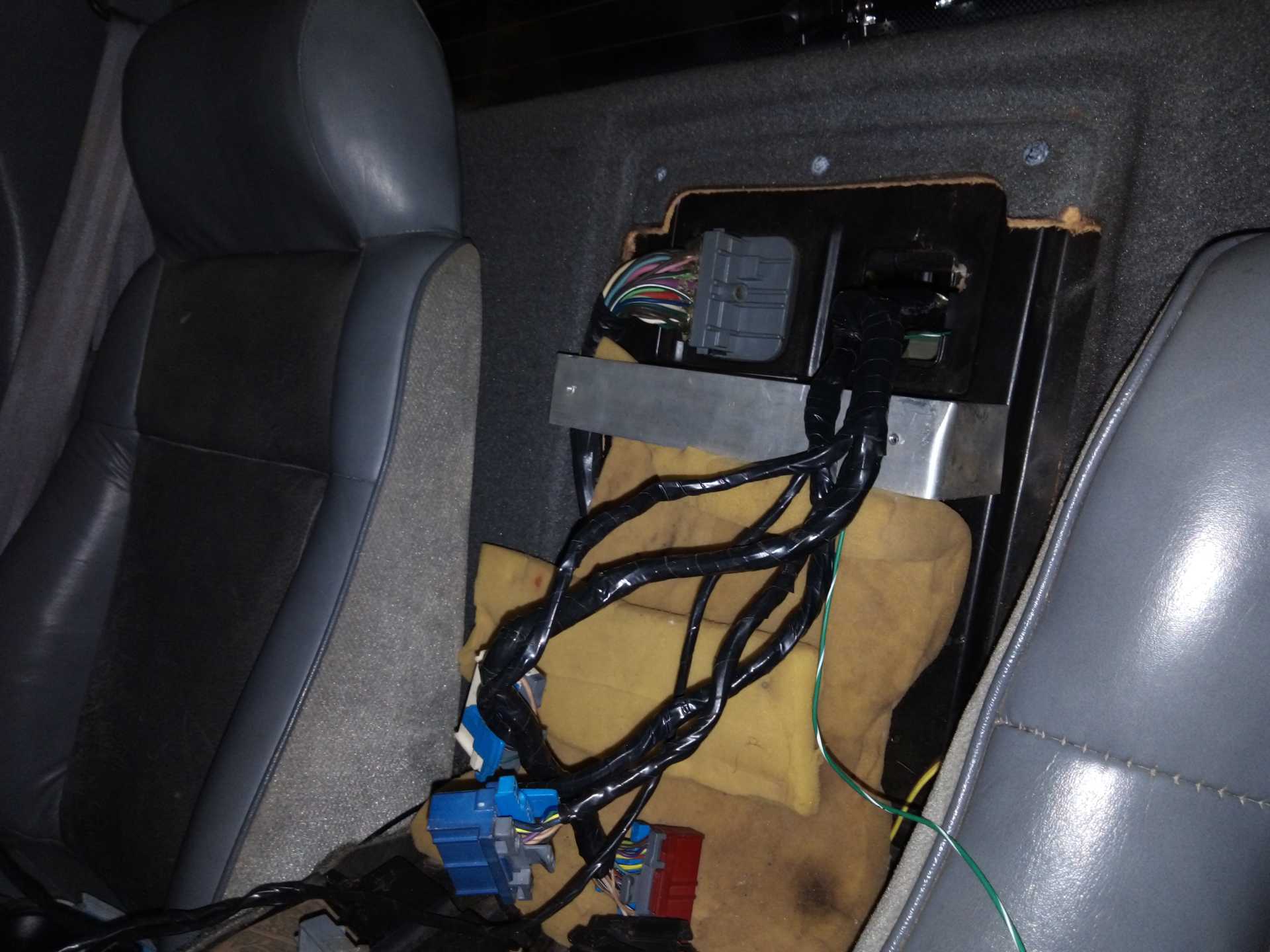 I will be doing the wiring for the MAP sensor as well. (Not photographed as yet.)
Talking about PCMs, I have a friend who has offered to look for an OBD2 compatible PCM in the USA for me.
I think that the best one for my application is a PCM from a '97 or later 3800 car. I think the part number is 16236757 ?
Would any of you 3800 turbo experts chip in and give some advice?
Ease of tunability etc...
In the list of "jobs to do" is welding up the crack that formed below my wastegate. Again, probably due to the overheating exhaust gas temperatures: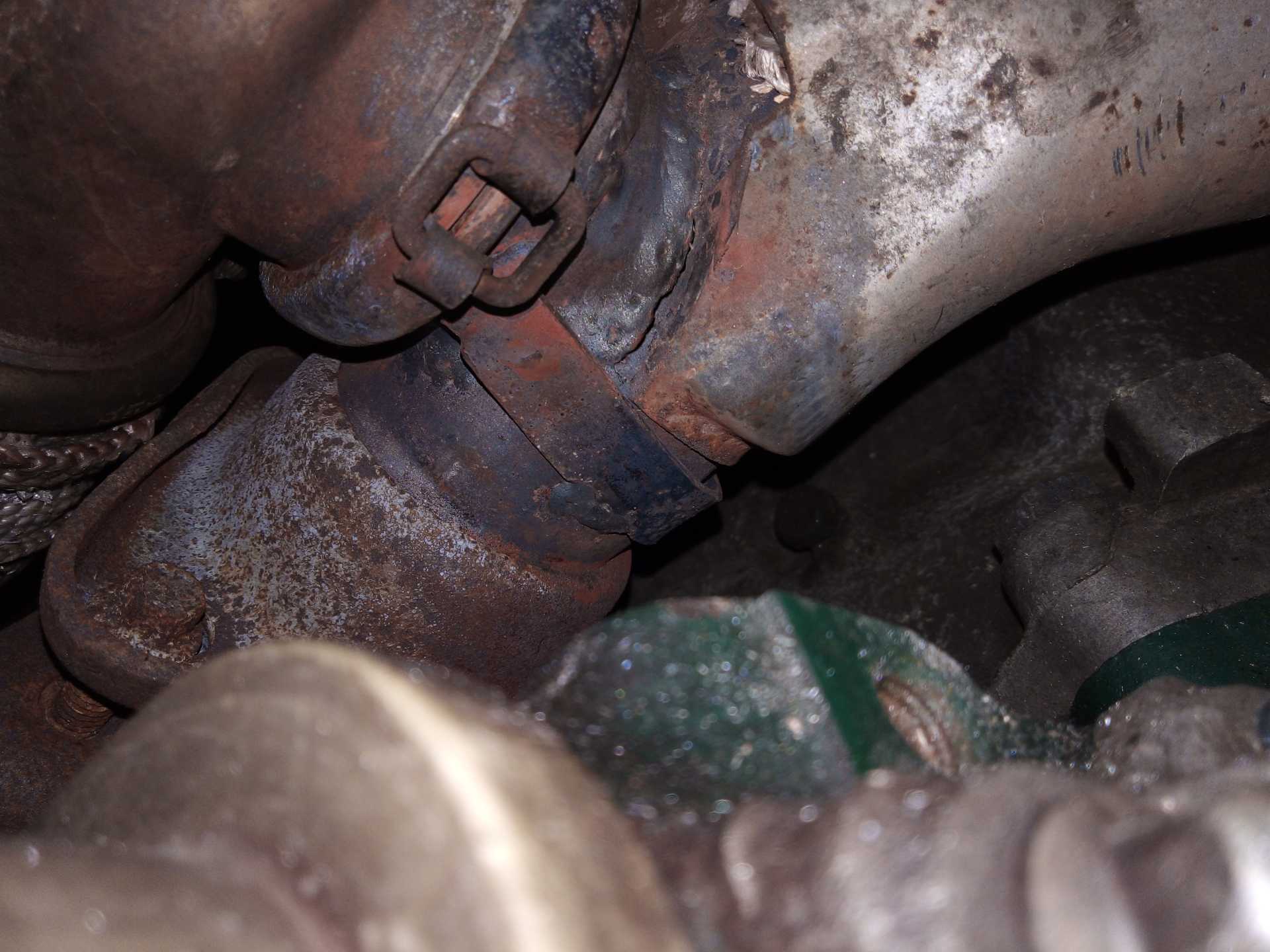 And finally for now, the replacement of the fuel lines with ethanol resistant hoses. (Yes I know, one doesn't use rubber braded hoses for fuel lines! And yes, the garage smelled of petrol (gasoline) fumes every time. But these hoses were left over from my previous project and I was in a hurry to get the car finished in 2015.)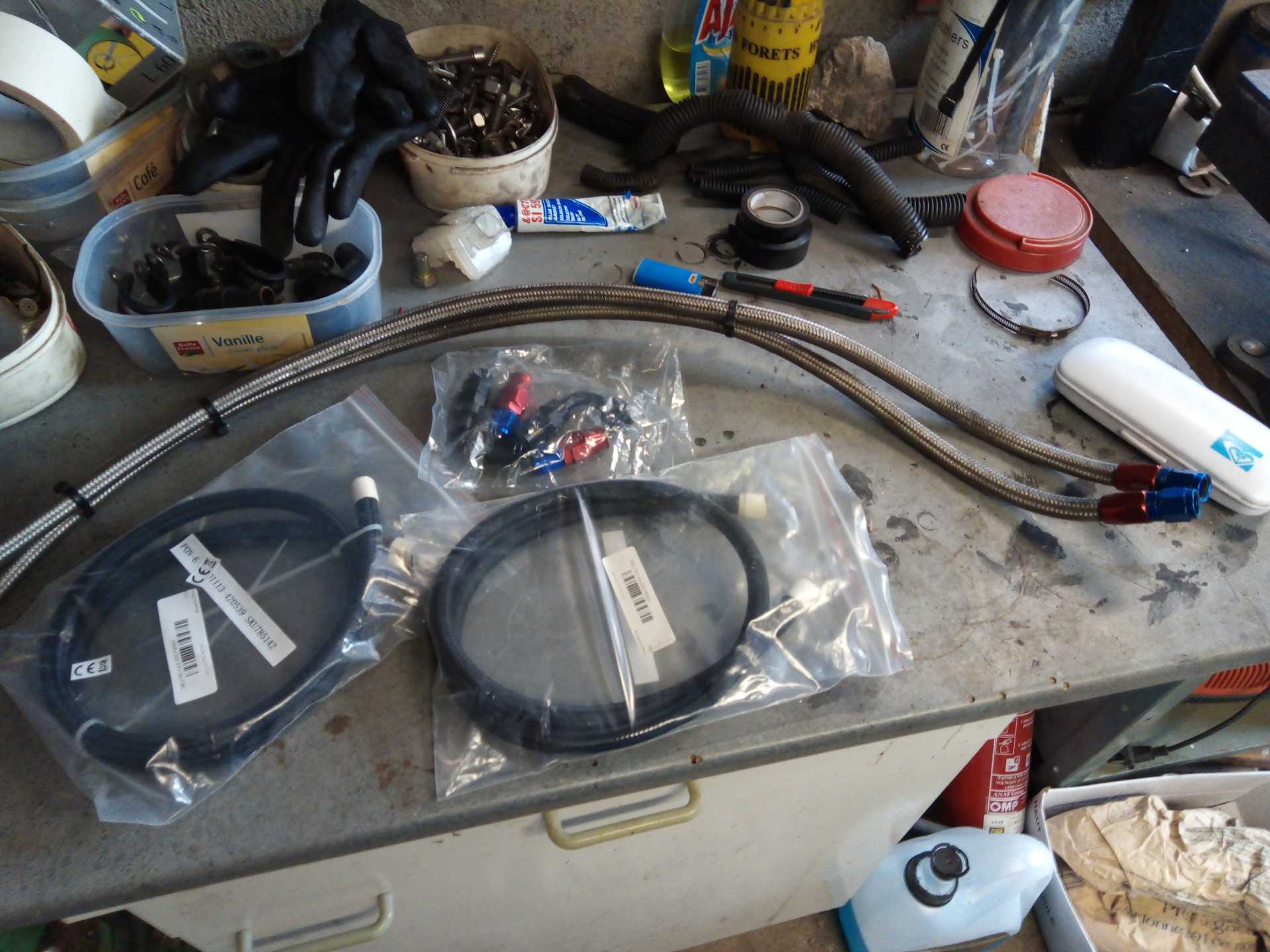 Regards,
Rafe
------------------
"Turbo Slug" - '87 Fiero GT. 3800 turbo. Sticky tyres. Driven hard!
https://www.youtube.com/cha...1wZvWQlkYxTjivW_0XNg
[This message has been edited by Frenchrafe (edited 01-25-2021).]