weloveour86se,
Hello Andrew, here is a link/photo to/of my vintage 1973 Skidoo Elite (the previous Owner painted it blue/gold, but original colors are white/yellow, colors will be changed back to original):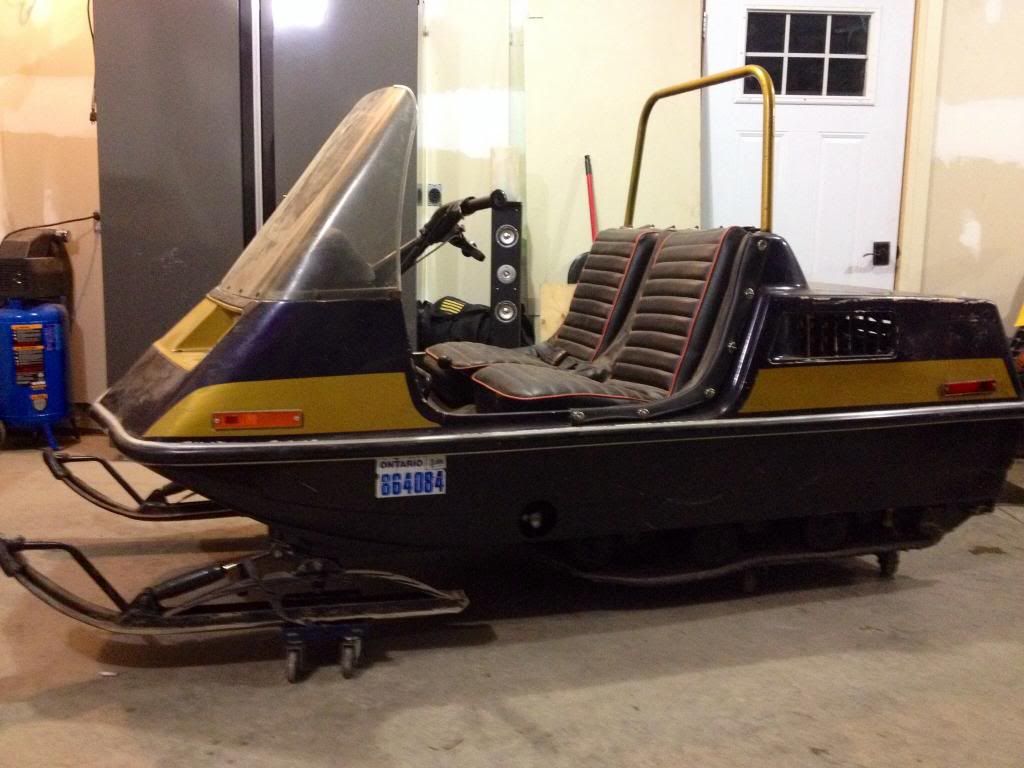 The photo is of the Drivers side and shows the rear red side marker light which is missing from the Passenger side.
This is the part I'm looking for, I believe both sides are interchangeable. If possible, could you check and see if this marker light might be available and if so for what cost?
I would love to see that snowmobile bone yard, it sounds absolutely amazing!
Thank you again for your reply and offer to help, it's sincerely appreciated!
Cheers,
John
[This message has been edited by canfirst (edited 03-03-2014).]